Festivals
Animateka 2012, Slovenia: programme highlights
 The main competition and panorama programmes have already been published. The European FIlm Award nominated film, Villa Antropoff [info-trailer], Fiumana (Julia Gromskaya), and George Schwizgebel, Along the way, participate.  See the 43 competing films. The festival Focus in 2012 will be on Slovak and Brazilian animation.
Amongst the 6 feature films screening at the festival is the French family film Ernest and Celestine [info], and the Annecy-awarded documentary animation by Damian Anca, Crulic [review]
Good soldier Švejk by Jiří Trnka and Tale of the Fox by Ladislas Starewitch are two stop-motion classics screening at 2012 Animateka. Retrospectives include the US artist Caroline Leaf, who does a marvelous job on sand animation.  Caroline leaf will give a paint-on-glass workshop, between 3 and 7 December at the Museum of Contemporary Art in Ljubljana.
 The Oscar-nominated UK animator Joanna Quinn is also invited to showcase her work on femininity (Girls Night Out, Britannia), and her separate exhibition of drawings and illustrations.
The Czech animator Michaela Pavlátová (recently in the spotlight with her Annecy-awarded Tram) has her own film retrospective.
The youngest audiences will have a chance to see a programme of Slovak television cartoons, get acquainted with the world of animation through free workshops and learn what happens if animation becomes theatre.
 Visit the festival page, and watch the festival trailer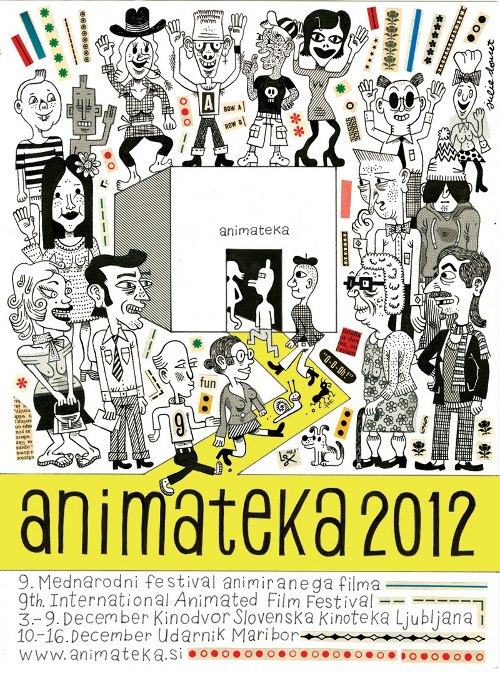 Read More About: