Festivals
Animest 2022: Romanian Animation Today (GoCritic! Review)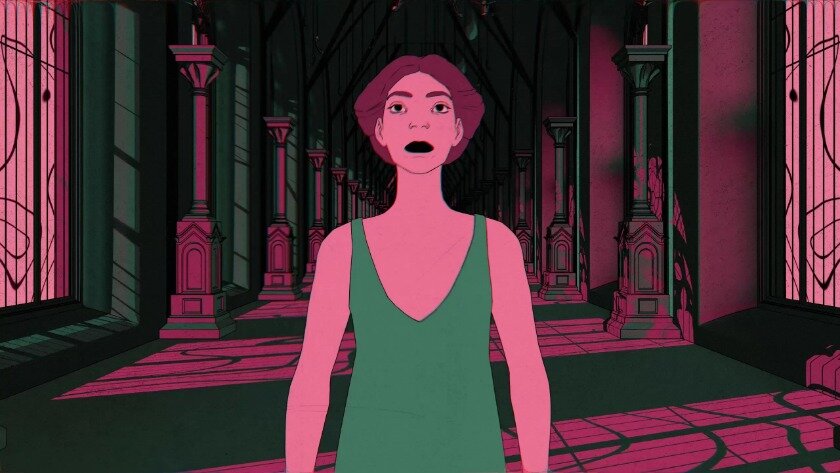 For 17 years, Bucharest's Animest has brought the best of global animation to Romanian audiences and professionals, as well as showcasing works by local filmmakers. If you watch the festival's international sections before attending a Romanian competition screening, it's easy to feel underwhelmed when you emerge from the movie theatre. But what you're witnessing, and what's beginning to happen within the local film industry, is a revival, of sorts, after some 30 years of little to no activity. Animest is, in part, responsible for this revival, growing slowly but steadily every year and encouraging young and inexperienced filmmakers to hone their craft. But there's far more to it than that.
After the fall of the communist regime in 1989, Animafilm, the state-owned animation studio where most of the Romanian animators were aggregated, fell into disrepair. It was made private and, for the next couple of years, continued to produce films mostly out of inertia. But it soon lost funding and fell into debt, which remains the case to this day. Animators were left jobless, and few, if any of them, have resumed industry activities since.
The only figure remaining anywhere close to a household name from this period is the late Ion Popescu Gopo, the spiritual leader of Animafilm and ringleader of the so-called "anti-Disney movement", which began in the late '50s and early '60s, a term Gopo himself used to describe his approach after winning the Short Film Palme d'Or for his 1957 work 'A Brief History'. Unable to compete financially, Gopo and his colleagues sought to define themselves against the popular and money-rich Disney-style animations by experimenting with narrative forms, subject matter, and animation techniques. They had some successes over the years, mostly in the form of rich and surprisingly, experimental short animations, such as 'The Gordian Knot' (1979) and 'Arena' (1981) by Zoltán Szilágyi, 'Tocirea' (1985) and 'Family Photographs' (1983) by Radu Igazsag, and 'The Drip' (1966) and 'The Galaxy' (1973) by Sabin Bălașa. Gopo, however, was the only name to gain international acclaim and recognition. Unfortunately, he passed away unexpectedly in November 1989, a month before the fall of the Ceausescu regime.
Without Gopo as their figurehead, and with no state funding for Animafilm Studio, Romanian animators drifted apart, and, sadly, to this day, their work has mostly been forgotten by the public at large. The 1990s were a period of unrest and chaos at all levels of Romanian society, meaning that there wasn't any (financial) interest in producing and developing animation, given that there weren't any schools to teach the craft or any major developments.
At the beginning of the 2000s, Matei Branea came onto the scene with sexually charged, irreverent caricatures which indicated an awareness of the work carried out by earlier Romanian animators. Combining the vulgar tone of 1990s cartoons, such as 'Beavis and Butthead', with Gopo's signature style, Branea's work helped to reinvigorate the local animation scene by updating Gopo's recurring character Little Man in a simple yet elegant manner in his 2015 short film Omulan!'.
Together with the aforementioned Igazsag and film critic, script editor, and historian Dana Duma, Branea helped set up MA and BA programs in animation at UNATC in 2012, and now heads up both of these. Four films in this year's Animest Romanian Competition are a direct result of mentorship by these three individuals, linking them to the tradition started by Gopo.
There's 'The Neighbour', Călin Gherghevici's MA thesis film, which has its stylistic roots in the 1990s and early 2000s kids' cartoons. Less vulgar than Branea's films and not as well-defined stylistically, Gherghevici seems to draw on ideas similar to Gopo's, making the most of the limited resources available to him by taking low-budget cartoons as his inspiration. Then there's Eugen Munteanu's 'Stop it! End that! Cease!', is a humorous, seemingly effortless, and simple film about a girl with extraordinarily long sleeves and a thief who's on her trail. Foregoing meaning to focus on landing its jokes at the right time, the movie has a superficial narrative that draws on well-known tropes which seem to suggest development, but anything beyond what actually appears on screen is left open to interpretation.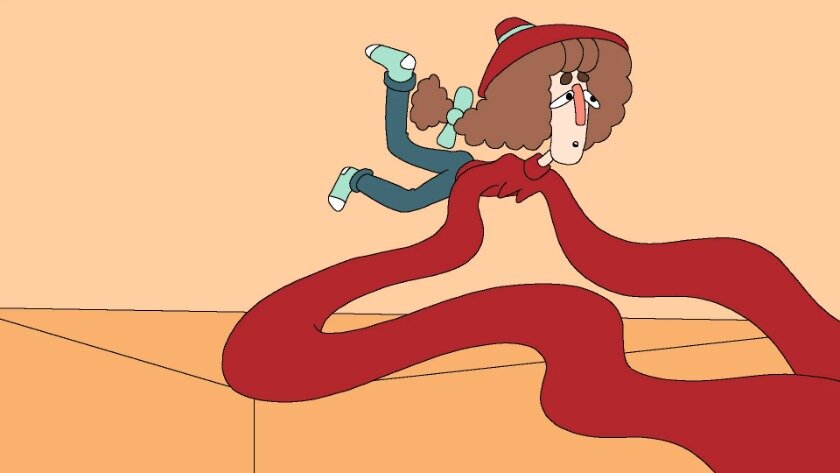 'Forget-Me-Not' is Ruxandra Socor's BA degree film, while 'Glass Fingers' is Alina Gheorghe's (full disclosure: I worked on both of these films, being directly involved in composing the soundtrack for 'Glass Fingers' and helping both animators with feedback). Both of these filmmakers do away with clear-cut narratives in favor of a more lyrical structure, which is something Igazsag was also known for. They're both personal films, with Socor exploring how it feels to forget, in association with conditions such as dementia, and Gheorghe connecting anorexia, bulimia, and body dysmorphia to the act of artistic creation: any artist not recognize the true value of their work is doomed to repeat an endless cycle of losing and gaining weight in order to be productive. Socor's film has more of a cyberpunk-like, noir aesthetic, opting for neon-colored lights, stark contrasts, and shadows, while Gheorghe's approach and backgrounds are inspired by baroque/rococo ideals, which become corrupted and neutered on account of a view of the human body inherited from Egon Schiele's works.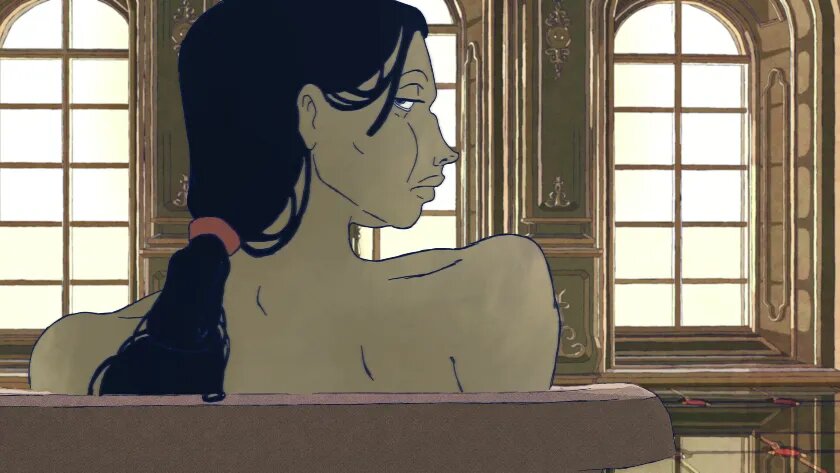 Outside the realm of student films, there's this year's competition winner by Serghei Chiviriga: 'Sasha'. This film is about a teenage snail discovering his feminine side and learning to accept it is, in style, closest to Disney films, with sophisticated animation and a bright tone. What's new here is its depiction of sexuality and, as far as I know, it's the first Romanian animation to stand a chance at reaching larger audiences, exploring topics such as gender fluidity in an easy-to-comprehend and sensitive manner, so as not to offend anyone. Hopefully, the success of this short will encourage other local animation filmmakers to tackle a similar subject matter.
Contributed by: Andrei Voineag
About Andrei Voineag:
Andrei Voineag is currently finishing his MA in Film Studies at the University of Theatre and Film in Bucharest. He is intrigued by experimental cinema, animations, and utility films, approaching them from a phenomenological and sociological perspective. His current focus is on rediscovering and re-evaluating Romanian animated films from the socialist period. Currently, Andrei is also a volunteer at the National Film Archive, cataloging and restoring any documents related to Romanian animation. When he's not watching movies or writing about them he enjoys editing short audio-visual experiments out of found footage and composing his own soundtracks.
Animest International Animation Festival took place from 7 to 16 October 2022 (Bucharest, Romania). GoCritic! Training Programme 2022-24 is conducted under the Animation Festival Network Organization.
SIGN UP: Want to read more free articles like this? Sign up for Our Newsletter