Festivals
Annecy Introduces New Feature 'Contrechamp' Competition, VR Categories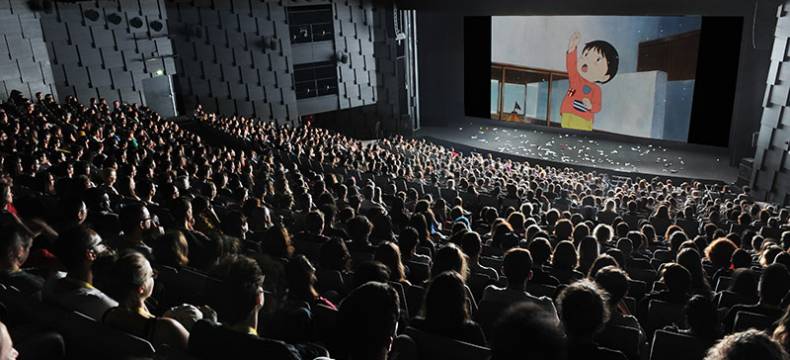 Contrechamp in French is part of the shot (Champ) - reverse shot (Contrechamp) process in shooting a film. This cinematic expression now finds its festival equivalent.
Annecy International Animation Film Festival announced that a new, feature competition section Contrechamp will replace the now Out-of-Competition section for feature films. This is due to " the considerable development of feature film production globally". A similar move (but regarding short films) took placen 2017: the Out-of-Competition short film section was then replaced by both Perspectives and Young Audience competitions (prizes are given one day before the main festival award ceremony). The festival hopes to offer a better showcase for the most unique feature films, as well as those that create more challenges vis-à-vis the audience.
This, of course, would run the danger of dividing competition into a more mainstream and a more 'adult-oriented' competition; selection results are now needed to actually see what would be the nature of this new category. It seems that Contrechamp competition won't have its own Crystal, so it won't compete with the 'main competition'. It will probably become an additional award list  -waiting for more details.
Virtual Reality works has been around Annecy Festival since 2016. It now gets its own status as competitive category. Annecy Festival attributes the fact to  an increasing demand from professionals and will accommodate more works and reveal the latest and most innovative projects possible.
More women will be in the festival's  selection committee (names to be unveiled).  In June 2018, Patrick Eveno, then director of CITIA, signed the Charter 5050x2020 for Parity and Diversity in Film, Audiovisual and Animated Film Festivals. In order to reinforce  its commitment to achieving gender parity, CITIA (new director: Mickaël Marin)  and Annecy Festival will have an increased feminine presence on the selection committees for Feature Films, TV and Commissioned Films, Graduation Films and VR categories. Since 2017 Peggy Zejgman-Lecarme, director of the Cinémathèque de Grenoble, is involved in the Short Films category.
The 2019 Annecy festival takes place 10-15 June 2019 in Annecy, France.
SIGN UP: Want to read more free articles like this? Sign up for Our Newsletter
Read More About: