Festivals
Barry Purves Gets Honorary Annecy Cristal, LGBTIQ+ Annecy Programme Introduced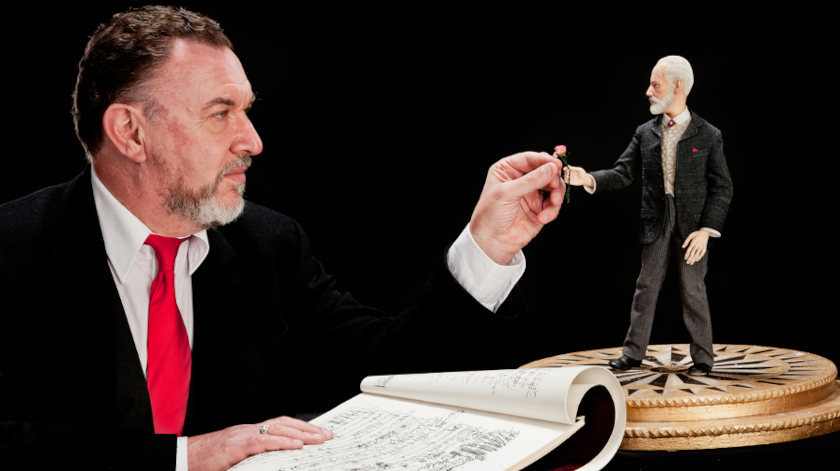 Barry Purves is probably one of the few animation filmmakers that made queer films probably when even the word 'queer' was not invented to describe the LGBTIQ+ content.
Pushing the envelope with films like 'Achilles' (the celebrated love -and steamy- story between the Greek Achilles and Patroclus), he also completed films like 'Rigoletto', in which the pathos of the opera is temperamentally matched to the minutiae of the set direction; queer sensitivity can be evident without gay characters.
Annecy Festival has decided to award Barry Purves with an Honorary Cristal during the 2023 June edition. His most acclaimed short films will be shown together in a programme and Barry Purves will be presenting a Masterclass.
The festival expands on the 'The Animation, Pride and Diversity theme' with four short film programmes available to festivalgoers, coordinated by Benoit Berthe Siward – Founder of The Animation Showcase and Co-Founder of LGBTQ+ in Animation 

Some highlights:

TRUE QUEER STORIES by Holly Murtha
How does it feel to be queer in this world? This programme is a showcase of real-life stories from the LGBTQ+ community. Ranging from new perspectives on love, relationships and desire, to an ode to family and community. From journeys of self-discovery to closeted, troubled lives, this section is a reminder of the diversity of lived experiences inside the queer community and the importance of representation.
Among the films:
All Those Sensations in My Belly by Marko Djeska (Croatia, Portugal)
Oneself Story by Géraldine Charpentier (Belgium) 
 
HIDDEN QUEER DESIRES by Patricio Plaza
For so much time, queer desire has been forced to be lived with guilt, in the margins of society, hidden or unspoken. Times have changed but the marks of historical persecution are still a struggle for many queer identities.

Among the films:
We Were a Sterile Bomb by Dotan Moreno (Israel)
Adorable by Cheng-Hsu Chung (Taiwan, UK)
Piteous Liaisons by Chloé Alliez and Violette Delvoye (Belgium, France)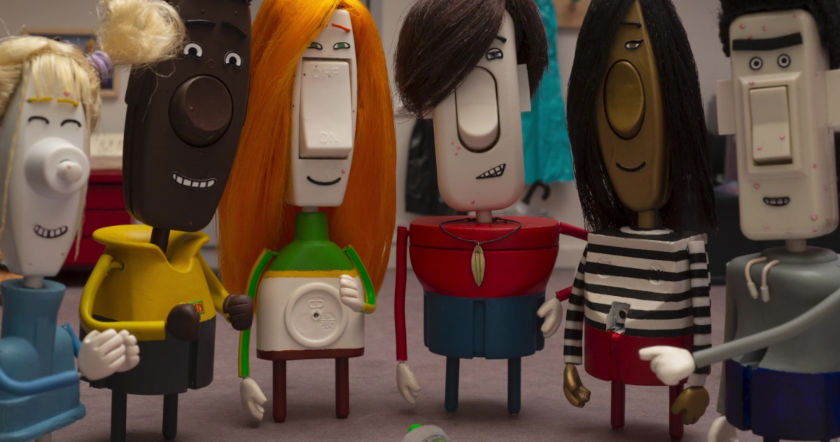 Les liaisons foireuses

HOME IS WHERE THE HEART IS by Jakub Spevák
This section of films is dedicated to the feeling of belonging – which for queer people often means creating a safe place, a refuge. Films explore the need to share, to be yourself, to love, to forgive... As queer people, do we have to keep pretending to fit in?
Among the films:
Chado by Dominica Harrison (UK)
Purpleboy by Alexandre Siqueira (Portugal, France, Belgium)
In Nature by Marcel Barelli (Switzerland)
 
FREAKS & PROUD by Jakub Spevák
Queer individuals have often been labelled as freaks, monsters, mutants, even ghosts who haunt society. This section of films takes these often pejorative labels and deconstructs them. Films show "queer" in all its diversity and open their arms to the weirdness and strangeness.
Among the films:
Slug Life by Sophie Koko Gate (UK)
The Boob Fairy by Léahn Vivier-Chapas (France)
Superbia by Luca Tóth (Hungary, Czech Republic, Slovakia)
­
In the Work in Progress festival section, Annecy Festival will include the feature film 'Eugene', written by Joëlle Oosterlinck and directed by Anaïs Caura. The film portrays the life of Eugene Falleni, a trans man accused of murdering his wife in Australia in the 1920s. 
 
Also, among the films in the Official Short Films selection is 'Christopher at Sea' by Tom CJ Brown, winner of the Arte France Prize and Ciclic Prize at the Mifa Pitches in 2018.
Marcel Jean, artistic director of Annecy Festival on the 2023 LGBTIQ+ programme:
­
­
Annecy Film Festival takes place from 11th to 17th June 2023
SIGN UP: Want to read more free articles like this? Sign up for Our Newsletter
Read More About: