Festivals
Juries Unveiled for Bucheon International Animation Festival 2023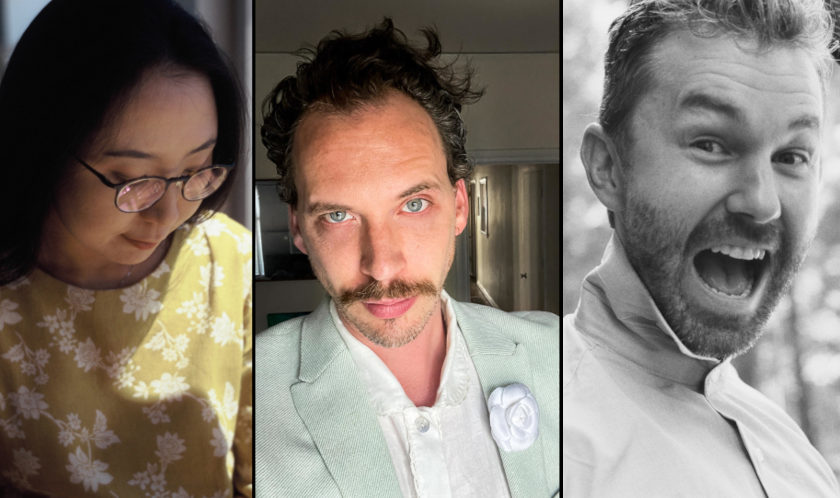 The 25th Bucheon International Animation Festival unveiled the jury lineup for its 25th edition coming this Autumn. (20-24 October 2023, Bucheon, South Korea). Both US members (Tom CJ Brown), European directors (Alain Ughetto) and Korean National (Sujin Moon) will be the ones to evaluate the Korean festival's selected fiilms.
In detail:
FEATURE ANIMATION

Headed by Alain Ughetto, the director of 'No Dogs or Italians Allowed', which won the Grand Prize at BIAF2022, as president of a jury, the BIAF2023 Feature Film jury features Kim Nayoung, one of the most popular webtoon artists known for True Beauty, and Michael Arias, director of Tekkonkinkreet.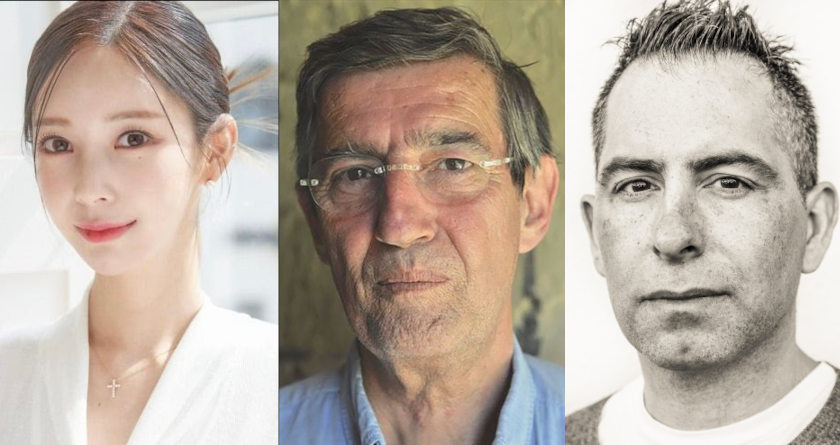 Alain UGHETTO | Director | France:  Alain Ughetto is a seasoned animator and documentary filmmaker. 'La Boule' (1985) premiered in Cannes and won César Award for Best Short Animation Film. He is the director of stop-motion feature animation 'Jasmine', and 'No Dogs or Italians Allowed', which won the 2022 European Film Awards for the best animated feature as well as Grand Prize at BIAF2022.

KIM Nayoung(Yaongyi) | Cartoonist, Writer | South Korea: She majored in animation at Korea Animation High School and Kaywon University of Art and Design. She is currently working under the pseudonym of Yaongyi. She made her debut with the webtoon 'True Beauty', which was loved by readers around the world, hitting more than 4 billion views in more than 100 countries. True Beauty was also made into a TV series and will be turned into animation.

Michael ARIAS | Director | USA: He has enjoyed a colorful and varied career, spanning the worlds of VFX, CG, live-action, and both hand-drawn and stop-motion animation. He is best known for directing the standout anime feature Tekkonkinkreet and producing the ground-breaking anime anthology The Animatrix. He also directed feature under the name of Project Itoh's Harmony.

SHORT ANIMATION
The short film juries include the director of 'Christopher at Sea', Tom C J Brown, Special Distinction Prize winner at BIAF2022, GU Byeongmo, the most popular novelist in Korea, and Shad Bradbury, director of Run Totti Run, Audience Prize winner at BIAF2022.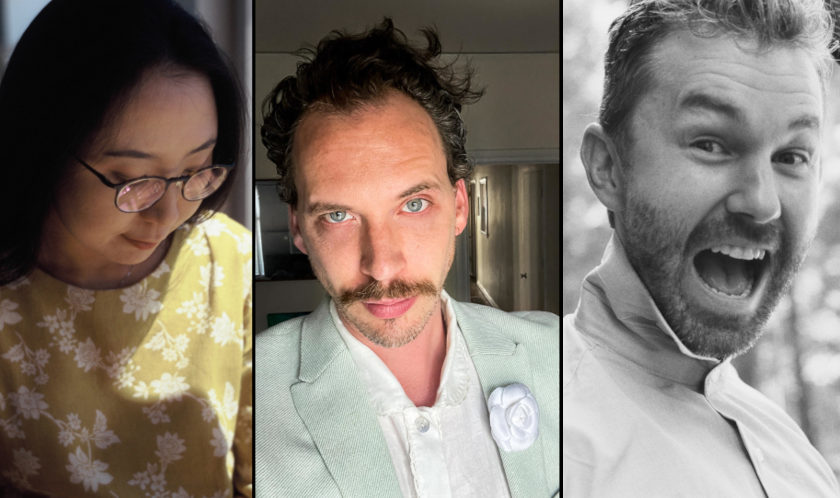 Tom C J BROWN | Director | UK: A British Artist and Filmmaker, primarily known for his short films 't.o.m'. (2007), 'teeth' (2015), 'Cousin John-The Arrival' (2020), and 'Christopher at Sea' (2022) which premiered at Venice International Film Festival and collectively won over 40 awards at festivals around the world including Sundance, SXSW, AFI Fest and BIAF. Brown spent 11 years in New York working at Psyop in animation and film, before returning to the UK to take up residence in the Peak District. 

GU Byeongmo | Novelist | South Korea: Gu Byeongmo debuted with Wizard Bakery, which won the Changbi Prize for Young Adult Fiction. The author also won Minumsa Publishing Group's 2015 Today's Writer Award, and the Kim Youjeong Literary Award. Her works include 'I Didn't Mean to But',' May It Not Be Just Me', 'The One Sentence', 'Gills', 'Damaged Fruit', 'A Spoonful of Time', and 'Into the Ivory Gat'e. Gills is being turned into animation by director Ahn Jae Hunn at Studio Meditation with a Pencil.
Shad BRADBURY | Director, Animator | USA: He has worked in animation for over 20 years. He has worked as an animator at studios like Pixar, Sony, Tippet, and Rhythm and Hues. Some of the better-known credits include 'Lightyear', 'Coco', 'Finding Dory', 'Inside Out', 'Hotel Transylvania', and 'Cloudy with a chance of Meatballs 2'. The short film 'Run Totti Run' was his directorial debut. He is currently working at Pixar and also directing his next full-length film 'Growing Up with Grandpa'.

Graduation/TV&Commissioned/Korean Short 
The three-member jury for Graduation Film, TV & Commissioned, and Korean short films includes director MOON Sujin, director of Persona, Yu Yu, director of Daisy and Antoine Coppola, a film and poet critic.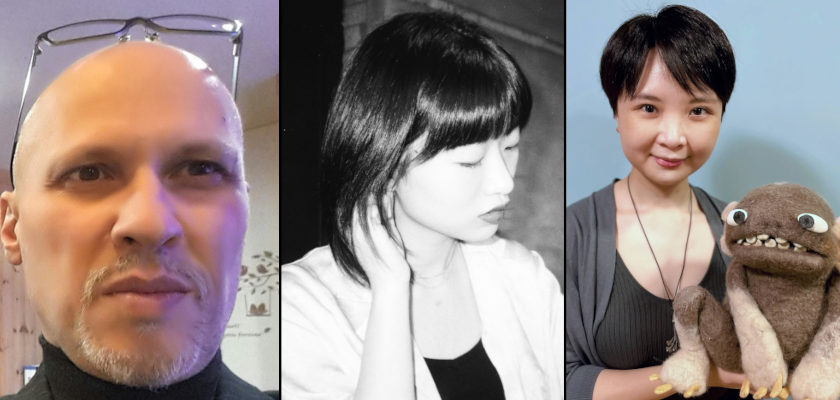 MOON Sujin | Director | South Korea:  She graduated from the Korea Animation High School and majored in animation at Korea National University of Arts. She has worked on short films Hair Salon (2015), Their Own World (2015), Hatch (2016), and comic 'Summer Corn' (2019) and 'Dumpling' (2021), followed by 'Persona' (2022) which was screened in competition at Cannes Film Festival, and won Cristal or graduate films at Annecy Festival, BIAF2022, and Tallinn Black Nights Film Festival.
YU Yu | Director | Taiwan: She graduated from the University of Southern California with an MFA in Animation and stop-motion animation is her specialty. 'Daisy' (2018) won the BIAF Special Distinction prize and a silver medal at student OSCARS. At the end of 2018, She went back to Taiwan and founded the Shadow Steps studio, to continue making more stop-motion commercial and personal projects. 'The Island of Us' (2022) was selected at the BIAF2022 short competition.
Antoine COPPOLA | Film Critic, Poet | France: He was born into a French-Italian family, is a professor of cinema at SKKU Seoul, a film critic at KBS World, and the author of the books Dictionary of Korean Cinema, Lee Chang-dong, Asian Cinema, and Guy Debord's Cinema. He was an advisor for 7 years at the International Critic's Week at the Cannes Film Festival and the San Sebastian International Film Festival. He is also a film director and producer.

MUSIC COMPETITION
The jury members for the Music Prize are Roh Youngsim, music director of Extraordinary Attorney Woo, and Park Changhark, a lyricist and music producer.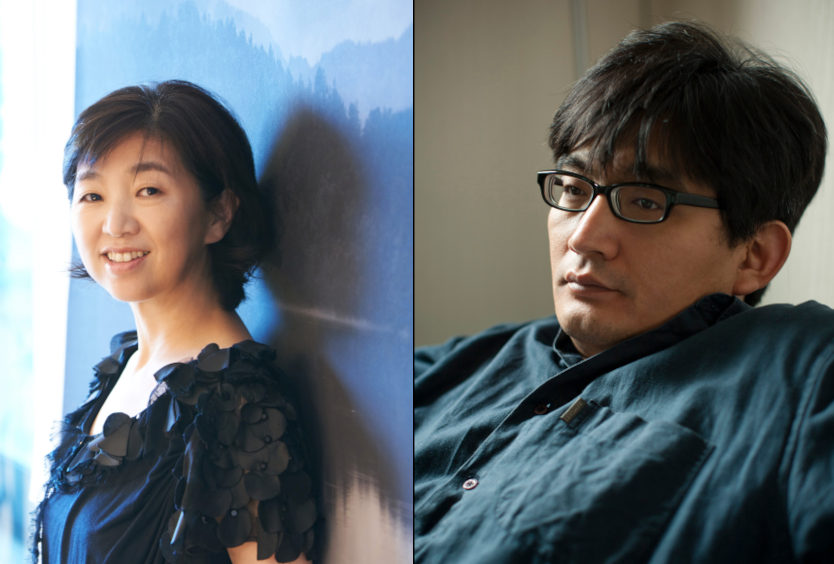 ROH Youngsim | Songwriter, Pianist, Music Director | South Korea: She made her debut in 1989 as the songwriter of 'Wist List', which was recorded as a million-seller. In 1992, she released her self-written album, which featured tracks such as 'The Man Who Remembers Everything' and 'Longing Grows Stronger'. In addition, she hosted ROH Youngsim's Small Recital, which aired on KBS and participated in the OSTs of many TV series and movies, including Alone in Love. She was the music director of the much-loved series Extraordinary Attorney Woo and wrote songs for the series. She has also participated in the 15th Busan IFF Opening Ceremony and is currently directing the International Special Music and Art Festival.
PARK Changhark | Lyricist, Music Producer | South Korea:  Composer, lyricist, and producer. He completed Ph.D from Waseda University majoring in film. In high school, he formed the new wave group "Paper Mode". He has worked with many artists, such as YOON Sang, KANG Susie, BYUN Jinsup, KIM Dongryul, SUNG Si kyung, and PARK Hyoshin. Some of his major works include "One Step More, "Until You Need Me, "While Not", "Far Away" and "Departure". In addition, he was a radio DJ on EBS FM Global Music Trip and translated film-related books, including Hasumi Shiguéhiko's compilation of critical works.
The 25th Bucheon International Animation Festival takes place 20-24 October 2023, Bucheon, South Korea.
SIGN UP: Want to read more free articles like this? Sign up for Our Newsletter
Read More About: