Awards & Prizes
Daniela Sherer Wins at 2016 ASIF Awards
ASIF is the annual sum-up screening of Israeli animation, initiated and organized by Asifa Israel since 2000. It is now a competitive event, organized by the Animix, the caricature, comics and animation festival,  which takes place every August in the Tel Aviv Cinematheque. The Yoram Gross award for artistic excellence in animation has been awarded annually since 2008 at the TLV Animix festival to prominent Israeli animation artists.
 The 2016 recipient was the Royal College of Art recipient Daniela Sherer.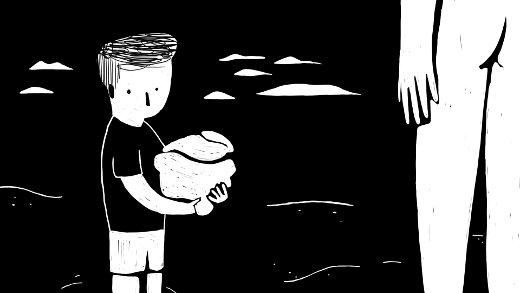 The Shirley Temple, Daniela Sherer
 The award is named after Yoram Gross (1926-2015), the producer, director and animator of most of the commissioned animation in Israel during the 50's and 60's (and Joseph the Dreamer feature), before immigrating to Australia, where he created over 14 features and many TV series and shorts.
 Daniela Sherer is an indie animator and illustrator, who has worked on projects ranging from music videos and short independent films to animated sequences for features and animation for the stage.
 Her animated films have won awards and have been exhibited in festivals worldwide, such as Annecy, Hiroshima, Zagreb, OIAF and Stuttgart ITFS.
 The award includes a generous money prize meant to help finance the awardee's next film.
 Other ASIF 2016 award winners:
 Best independent film: Shouk. 2015. Dir: Dotan Moreno. 18'14".
Best music video: Ma'agalim - Jane Bordeaux. 2016. Dirs: Uri Lotan, Yoav Shtibelman. 3'30".
Second place: Naval - Neomi Hashmonay. 2015. Dir: Shahaf Ram. 3'10"
Best student film: Flying Putsi. Dir: Ido Behar. Bezalel 2016.
2nd place: In Other Words. 2015. Dir:Tal Kantor. Bezalel. 5'56".
Read More About: