Reviews
Delta Space Mission (1984): Film Review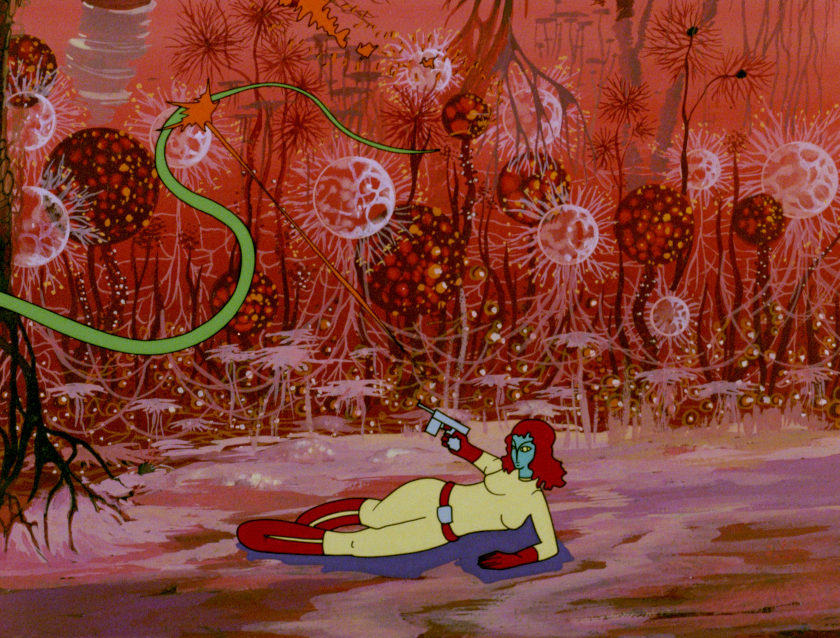 If we could define 'Delta Space Mission' in two words, it would be like a psychonautical poem, from all its angles: visual, narrative, and sound. And it is, according to its creators, that the story is born precisely from a poem. This cult film from the 80's was made in Romania, the land of great poets and great artists; a country of convulsive political cycles and wonderful culture. DSM is a visionary film that now makes the time jump to our present with a new version in 4K, extracted directly from the 35mm footage. 
DSM is a space adventure, which tries to put a current question and that in fact has been touched on in the last season of Star Trek Discovery: What happens if artificial intelligence develops emotions? And what if it falls in love? With this plot the film presents the main characters as a star fleet, among the main characters appears Tin, a pet with only two feet and an impossible cubic shape with two eyes as antennas, very cute but stronger than expected. The other characters are diluted within the plot, but they are not missed since our heroine, Alma, makes sure that we worry about her all the time.
Visually each plane with its backgrounds and designs is enjoyed. Full of psychedelic colors and shapes possible only in animated cinema. The animation is limited, but due to the way the story is told, it doesn't give that impression. If we take into account the animations of those same years like the Silver Hawks or BraveStarr; Delta Space Mission is quite acceptable. DSM also has the advantage of immersing us in another way of conceiving what space adventures would be from the point of view of Eastern Europe in those years. For example, the module/ship in which Alma appears takes off and lands with two legs. The designs play and take perspectives to the limit. In addition, the subjective points of view make the viewer feel at certain moments inside the story as in a video game.
The music has the advantage of feeling so current that it achieves a fascinating temporary sound bridge, it complements very well the psychonautical trip without hallucinogenic substances. The only thing that disturbed and bored was the voice of the artificial intelligence, which is frustrating at certain points with that fake tone of love. Perhaps it was the right tone for an 80's AI who felt love but ultimately didn't understand anything, as Alma lets know to the AI at the end of the film.
Delta Mission Space is a psychonautical, philosophical, fun, and fantastic film that will surely last much longer in your head than the latest Disney animation.
contributed by: Kropka
CREDITS:
Delta Space Mission / Misiunea spatialã Delta
Director: Calin Cazan, Mircea Toia Run Time: 68 min. Rating: NR | Starring: Dan Condurache, Ion Chelaru, Marcel Iures, Mirela Gorea | Country: Romania | Language: Romanian with English subtitles | Runtime: 70 mins | Year: 1984
'Delta Space Mission' is now available on VOD via Deaf Crocodile and as a Blu-Ray item.
SIGN UP: Want to read more free articles like this? Sign up for Our Newsletter
Read More About: