Festivals
Michael Dudok de Wit Masterclass at Fantoche (6 Sep 2017)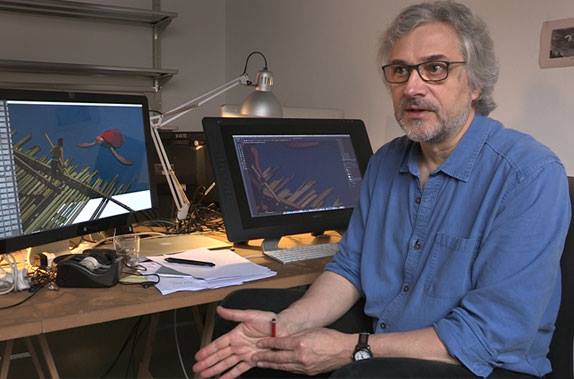 A threefold Oscar-nominated artist (won for Father and Daughter in 2000) Michael Dudok de Wit, the Dutch artist which creates a strong emotional impact with simple, hand drawn characters in impressive landscapes .
When he received carte blanche to direct a feature animation  for the prestigious Studio Ghibli in Japan, it was like a dream came true. Dudok de Wit encountered this nine year enterprise with the collaboration of  Isao Takahata and Toshio Suzuki,  which resulted in the stunningly beautiful The Red Turtle (which won the Un Certain Regard distinction at the 2016 Cannes film festival).
In his Fantoche masterclass, Michael Dudok de Wit will focus on the creative processes and working methods he and his collaborators employed. With the support of visual material, he will shed light on the use of film language, story writing, graphic exploration and the use of landscape as a character. Q&A with the audience will follow.
Practical details:
Date: 6 Sep 2017, 10am-2pm (approx).
Venue: Kino Trafen 3, Baden
Tickets: Starticket.ch
The festival 2017 trailer:
The 15th Fantoche festival takes place  5 - 10 September in Baden/Switzerland. Opening film is Loving Vincent. The festival hosts more than 300 latest feature and short films, multimedia exhibitions, industry talks and workshops offer a wide programme for all generations.
Read More About: