Festivals
GKIDS, Annecy and Variety Present L.A. Animation is Life Fest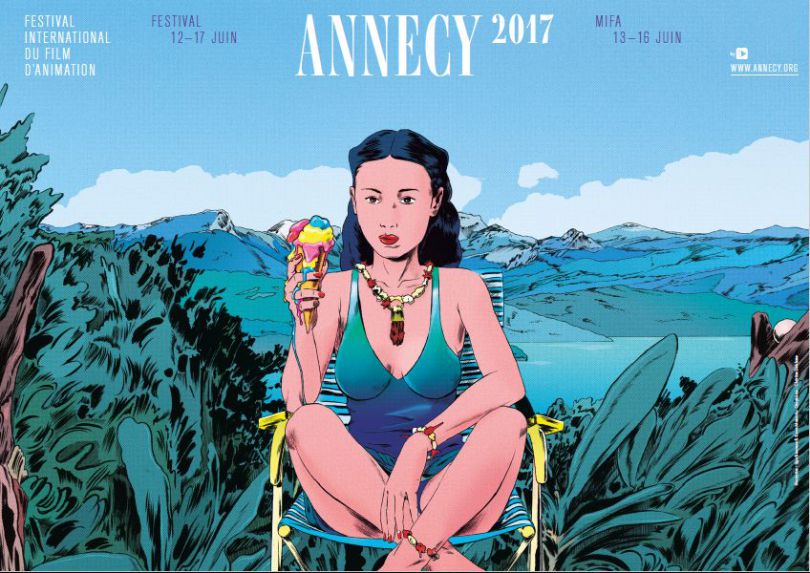 Here's the rub. According to new Academy Award rules, all active Academy members have the right to nominate animation features even at the nomination phase, a privilege only held (so far) by the relevant branch of AMPAS commitee.
 That would endanger the chance of less popular indie and European features, who recently have found their place in Academy nominees (think of  this year's Oscar-nominee The Red Turtle by M. Dudok de Wit, for instance) to be nominated in the first place. Making the electoral body wider is more democratic, but at the same time can heavily promote US studio animation products, and leave non-popular features out of the list.
 Here's where the announcement of a new, L.A.-based animation festival fits in. Especialy when it comes from GKIDS, the par excellence distribution company of indie and European features in US.
 GKIDS currently holds 9 Academy Award nominations, but these rules could jeopardize its nomination chances in the future, unless there is more promotion of lesser-seen but worthy films.
Animation is Life festival (first edition, 20-22 October 2017, at the TCL Chinese 6 Theater in Hollywood (Mann's Chinese Theate) is a GKIDS collaboration with both Annecy International Animation Film Festival, and Variety magazine;  it will showcase 20 programs including feature films in competition, special presentations, retrospectives and short film programs.
The mission of the Festival is to:

• Present a highly selective, annual showcase of the best new works of animation from around the world, with programs for both adults and families.
• Champion and support filmmakers who use animation to pursue unique cinematic visions and who are unconstrained by conventional notions of what animation is capable of.
• Champion and support women filmmakers.
• Champion and support filmmakers from a wide range of cultural, economic, national and geographic backgrounds.
• Support communication, understanding and positivity in the world.
The Festival Organizing Committee includes:
• Eric Beckman – Founder and CEO, GKIDS, Co-founder, New York Int'l Children's Film Festival
• Patrick Eveno – CEO, CITIA – Annecy International Animation Film Festival
• Mickaël Marin – CITIA Managing Director, Head of Economic Development & Mifa
• Marcel Jean – Artistic Director, Annecy International Animation Film Festival
• Michelle Sobrino-Stearns – Group Publisher, Variety
• Steven Gaydos – Executive Editor, Variety
• Peter Debruge – Chief Film Critic, Variety
• Fumi Kitahara – Chair of Publicity, Women in Animation
Here's what the main players say:
GKIDS Founder and CEO Eric Beckman:
We are thrilled that Annecy and Variety have partnered with us to launch Animation Is Film and bring exceptional animated filmmaking from around the world to audiences in Los Angeles, the world capital of filmmaking. We look forward to working with an expanding group of partners and supporters to grow the festival over the coming years.
Patrick Eveno, CITIA CEO:
This new event is a wonderful opportunity to radiate animation and all its diversity in the heart of Hollywood and is a very important step in our strategy to expand abroad. The festival is another occasion, following Annecy Goes to Cannes and the creation of the Annecy Asia International Animated Film Festival in Seoul, to promote films and artists from all over the world to an even wider audience.
Variety Group Publisher and CRO, Michelle Sobrino-Stearns: The festival will be a champion of excellence in animation, an exciting audience event, and a significant new addition to the cultural landscape of Los Angeles.
All fans of European and indie animation let's cross our fingers that by 12 January 2018 (Oscar nominations are announced) this aspirations will reach the hearts, minds and hands of Academy Award voting members.
Read More About: