Interviews
Interview with Daniel Šuljić: The Only Thing Constant in A Festival is Change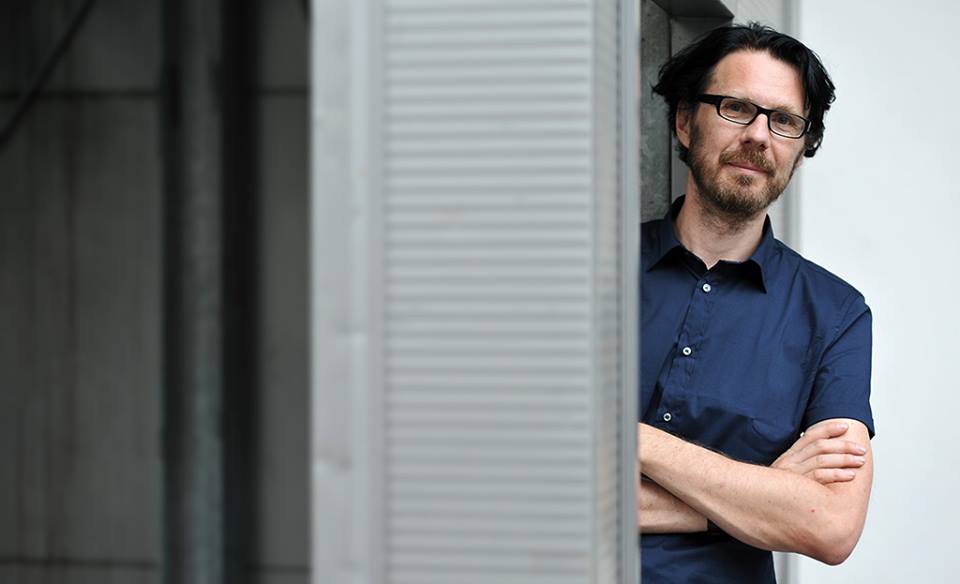 It is one of the great animation events of the year. Animafest Zagreb needs no introduction to the animation community. Organized since 1972, it has succeeded in capturing the hearts of he international animation community. Its artistic director and himself a professsional animator and director, Daniel Šuljić, is also one of innovative forces in the last 20 years of animation by going back to animation basics - deceptively plain animation with piercing social critique.
 As part of the festival's preparation for its 2016 edition (6-11 June 2016), Daniel Šuljić guides us through this year's programme (and more).
ZF: How would you describe this year's competition programme?
DS: As always, it is a bunch of outstanding films. We are proud and happy to get so many entries, over 1700 altogether. This makes the selection process hard, but we are making an effort to be as objective and neutral as possible, and watch as many films as possible twice or even three times to give each of them a proper chance.
As for this year's shorts selection, I think it was a good year. It is an excellent overview of recent works, from established filmmakers like Phil Mulloy, Igor Kovalyov, Theo Ushev, to emerging talents like Peter Millard, Paul Wenninger, Celine Devaux, for example.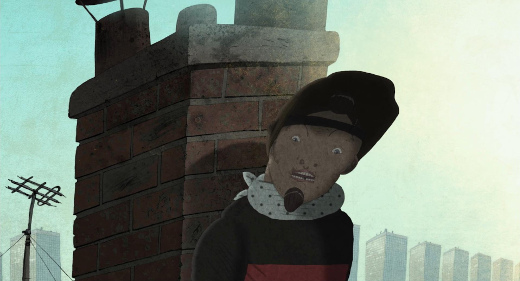 Before Love, Igor Kovalyov
As it happened that they all had new films this year, we have crème de la crème of Chinese independent scene – the likes of Lei Lei, Jie Shen, Haiyang Wang, Xi Chen, Xu An... All of them with very interesting new films. Student competition is also very interesting. Student films are generally a bit shorter than the professional ones. Personally, I think that is good in short animation. In addition, in most cases they have very fresh visual language.
One more thing, one of our awards is for "the best school selection" and this year it went to MOME from Budapest.
ZF: Why did you include an awards section and an Oscar section into your tribute programme? This is also a part of Animafest Scanner, the third year this symposium has been included in the Animafest Zagreb programme.
DS: There are many reasons for that. Zagreb is an Oscar-qualifying festival and we have a good relationship with the Academy. We will have a nice roundup of different "Oscar" styles. One programme is dedicated to Award classics, one is dedicated to films which pushed the boundaries of the Award, and one to Zagreb's relationship with the Award.
We can all agree that not every Oscar-winning film is being broadly accepted by the animation community. But, in short animation, there is a big group of artistically highly interesting films, visually bold and experimenting which won. Such as Tango or Frank Film. Or animation masterpieces like The Man Who Planted Trees or Croatian like The Substitute (Ersatz).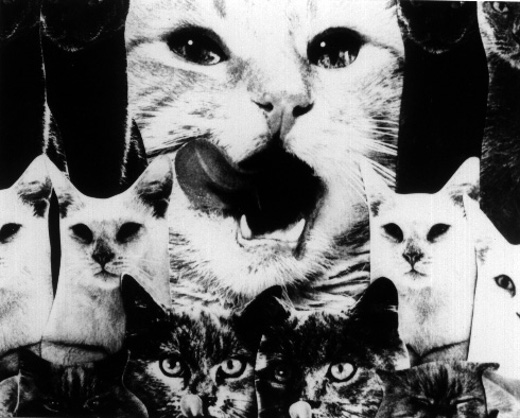 Frank Film
We want to show such films on the big screen and introduce this great art form to new generations. These were the films which brought a lot of people to animation, myself included, and I am sure they will fascinate new generations. Who knows, maybe some of the young people after seeing those great works will start to animate, as we did.
And we will have some great guests (and jury members) accompanying the programme, Peter Lord form Aardman, for example, or Marcy Page and Normand Roger who will all have lectures on their experiences in working on Academy Award-winning films. We are all aware that Oscar is the most attractive award for the mass media. But, at our academic symposium, we are also trying to go a little bit deeper with the matter.
Some of the world's finest theorists and writers, like Marcin Gizycki (this year's winner of the Award for the Outstanding Contribution to Animation Studies and the keynote speaker), Giannalberto Bendazzi or Olivier Cotte will try to answer the questions what does it take to make an Oscar (or any grand prix) winning film, or how do awards influence filmmaking.

But our second thematic programme is no less important. We decided to make a programme of "raw" animation, of films which use "anti-masterful" approach to filmmaking. Similar to punk, where the energy and the message are much more important than having great technical skills. This thematic programme is on the opposite side of the creative spectrum to the Oscars theme.
Unhappy Happy, Peter Millard
ZF: Raoul Servais is getting the Lifetime Achievement Award from Zagreb. What does his name mean to you for European and independent animation?
DS: The Lifetime Achievement Award is being given by the festival council and I am personally very happy about their choice. For me, he is one of the strongest filmmakers in the history of animation, I am a great admirer of his work.
Besides making strong films, he was innovative, one of first animators ever to use computers in the filmmaking process. Until Toy Story was made, he had a film with most digital shots. He was the president of ASIFA, and established the first school of animation in Europe in Gent. Many reasons to recognize his great contribution to European independent animation.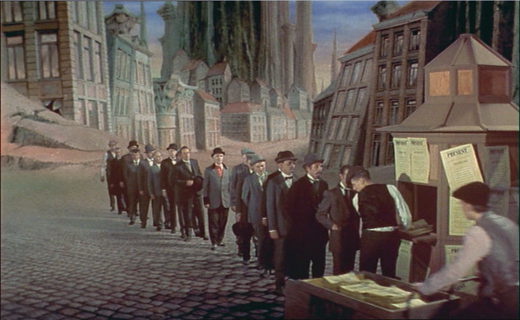 Taxandria, Raoul Servais
And,  if you allow me, I can tell you a little personal story. For years I remembered some strong images of harbour cranes from some animation movie which was broadcasted on Croatian television during the football match breaks, back in the seventies. The images were so strong that they burned into my child's mind and stayed there for decades. As I was very small, naturally I didn't get the name of the film nor the name of the filmmaker. Many years later, at some festival, I suddenly recognised those images - it was the film Sirene, by Raoul.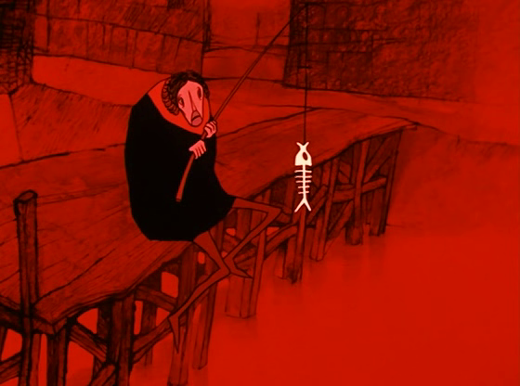 Sirene, Raoul Servais
So strong was his visual world. And the story has as nice rounding. Last year, when the new producer Paola Orlić joined our festival team, she asked me if I maybe knew a film with harbor cranes she saw during the football match breaks on television in the seventies. Well, this year, that guy gets the Lifetime Achievement Award in Zagreb.
ZF: Tell us about the Croatian participation in this year's festival.
DS: I think Croatia can be proud this year. Four films made it to short competition, which didn't happen for a long time. This shows that Croatian animation is in a very good state right now. We will also show a programme of Zagreb film films in the Oscar section.
Moving Elements, Marko Tadić
I already mentioned The Substitute by Dušan Vukotić – it was the first non-American Academy Award for short animation in the history of the award, in 1961. It stays the first and only Croatian Oscar so far.
Next to it, there were three other nominated films from Zagreb which we will show in that programme. Plus, the film Big Meeting, from 1951, which celebrates its 65th anniversary. That film can be seen as the birth of the Zagreb School of Animation.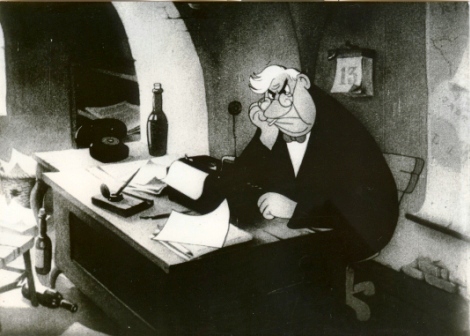 The Big Meeting, Walter Neugebauer
A nice thing is that Borivoj Dovniković Bordo, who started his career working on that film, is still active and he curated his yearly selection of classic Zagreb films. And then we will have a retrospective by another Zagreb School of Animation legend – Vatroslav Mimica.
I can only recommend his work to everybody, in particular to our foreign guests, all those guys were changing the game in the golden days.
ZF: All festivals as a matter of necessity boast that their current edition is the biggest, the most articulate ever. What do you really think is the difference between Animafest of recent years and older editions of Animafest?
DS: Well, the only thing which is constant is change. I think you have to listen, watch and use your intuition to find out what's going on. You have to find the great people who have something to show or to talk about. Give them space, bring them together, bring them to the local audience. Find innovative films.
Every current edition is in that sense the most artistically interesting, newest, trendiest, freshest, hottest... If the current editions of any festival are the biggest and best ever? Well, festivals rise and fall, get better or get worse. Have bigger audiences or falling numbers. Disappear. New ones appear. In terms of number of submissions, yes, with more and more films being made everywhere, every festival is getting more entries. Record-breaking numbers. And the marketing people like those expressions: the best, the most, the whatever... In all human activities, not only at festivals. And you need that to advertise your event to broad audiences.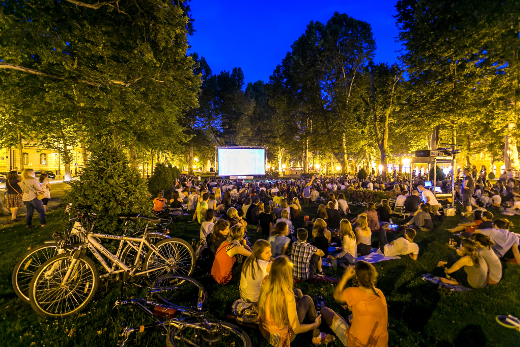 2015 Animafest Open Air screening (c) Animafest Zagreb
But I agree with you, sometimes it gets silly. When I am speaking about Zagreb, I have a feeling that we can consider ourselves very lucky. Since 1972 we have been loved by the authors and by the audience. But you cannot rest in slumber, you always have to search, reinvent, change and re-check your vision.
ZF: How do you envisage the role of animation festivals in the 21st century? Artistic, educational or market/production-oriented? What is the role of the artistic director in all these, and where do you want Animafest Zagreb to go for the years to come?
DS: In the light that lot of works can be seen from your home on Vimeo or Youtube, which has some big advantages, I think festivals will stay important. A festival is a meeting point where you meet colleagues from all over the world, where you exchange ideas, where you influence each other. Where you can see the films on a big screen in all their beauty.
It is not the same as watching a film on a small tablet screen or in a good cinema. It is a place where, if you want to learn, you go to masterclasses. It a place where you can you meet your favourite filmmakers in person. Where the audience can meet their favourite filmmakers. It's the flair of the city, the energy of the festival. It is an event. Much more than just a bunch of film screenings. It's a celebration of animation. Of life.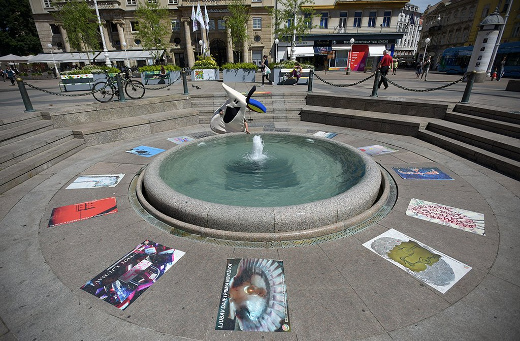 Animafest Surogat mascot (c) Animafest Zagreb
It's a place where colleagues give acknowledgement to each other's work. All that is what Zagreb always was. I think that this will not change. Technology will change, but the friendly atmosphere will stay. I see the role of an artistic director as a kind of film director. You have to take care that everybody is happy, that films are good, that the programmes are good. That all the little, at first sight maybe even unimportant details, but when you sum them, very important details are as they should be.
You have to find a balance between the artistically bold and attracting audience. And developing new audiences. An artistic director is to my opinion the one who is responsible for an inspiring character of a festival. In a team work with a production team, with all the passion.
I see Zagreb as a most friendly, filmmaker-oriented, art-of-animation-oriented festival, event, celebration. Where every guest should feel like the most important filmmaker in the world. Zagreb is a city of animation, people understand it, audience is very supporting to filmmakers.
It's a place of learning, seeing new stuff, experiencing new game-changing films, exchanging opinions, discovering new talents, pointing out animation schools, celebrating masters... If we look at the feedback we are getting from the visiting professionals, I think we are on the right track.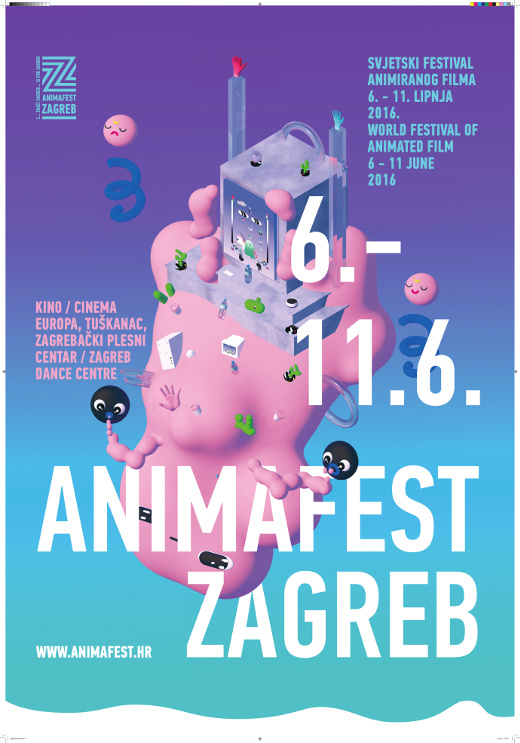 Read More About: