Interviews
A Demonstration of Brilliance in Four Acts: Interview With Lucija Mrzljak and Morten Tšinakov (VIDEO)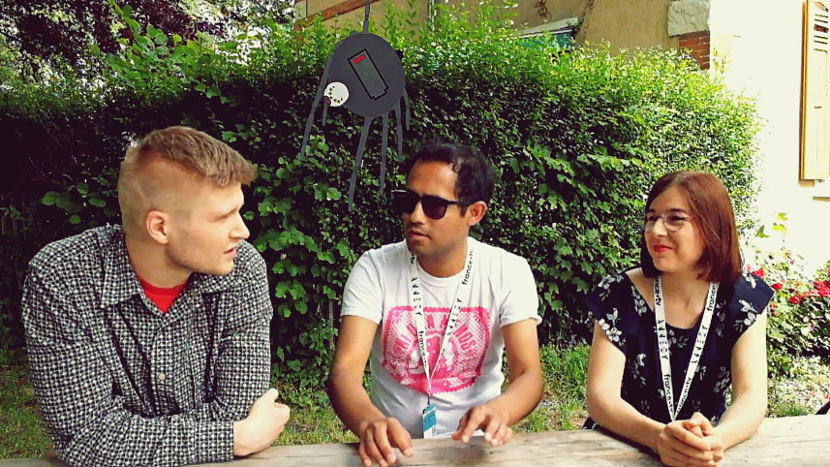 2D animation can be as narratively sophisticated as aesthetically pertinent. The first professional film by Lucija Mrzljak (check our Zippy Frames review for her Corner/ Kut) and Morten Tšinakov is A Demonstration of Brilliance in Four Acts. The film is produced  by Joonisfilm and Adriatic Animation, and supported by Croatian Audiovisual Center, Estonian FIlm Institute and Estonian Cultural Endowment.
The people are waiting for someone special. Someone special is born – a grown-up man in a suit. They follow the man and cheer for his theatrical but utterly pointless performances. In the middle of one performance he makes a mistake and the people who have so far adored him, leave. Left alone, he meets a woman who is made for him. The theatrical performances continue.. - Film Synopsis
Our Zippy Frames contributor Kropka met both Lucija Mrzljak and Morten Tšinakov during Annecy Festival and talked to them about the awarded film (Grand Prix in Etiuda & Anima Film Festival, Special Jury Mention at Sommets du cinéma d'animation).
Watch the Lucija Mrzljak and Morten Tšinakov interview with Kropka:


SIGN UP: Want to read more free articles like this? Sign up for Our Newsletter
Read More About: