Shorts
J'Attends La Nuit / I Wait For The Night by Arthur Chaumay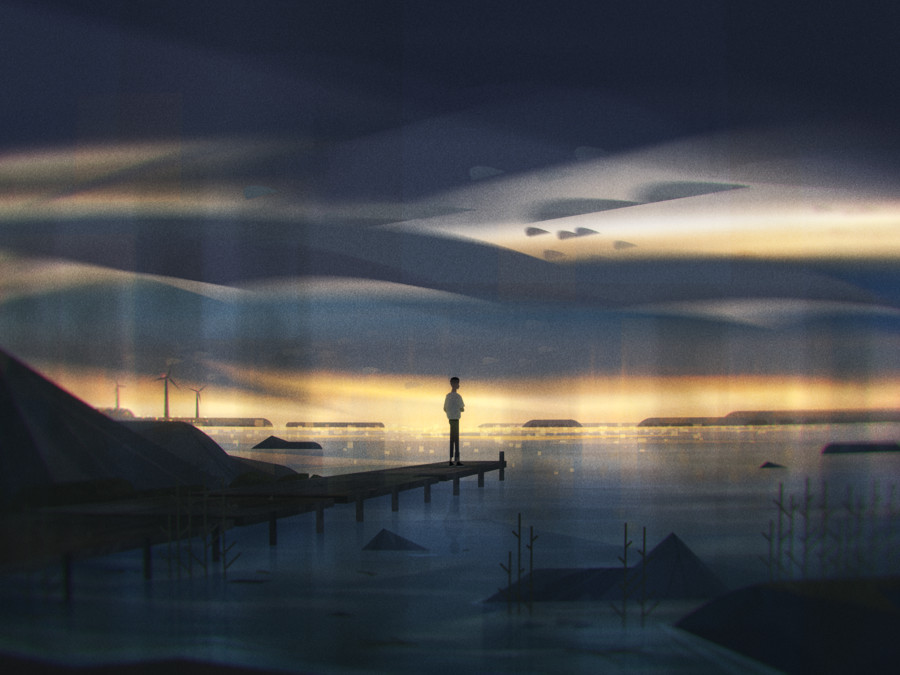 French director Arthur Chaumay is a graduate of   Gobelins, l'École de l'Image and California Institute of the Arts, within the program Concepteur et Réalisateur de Films d'Animation.
His 2D animation film tells the story of two boys not ready to be committed to each other.
Bringing strongly into mind Barry Jenkins' Moonlight, but refusing to unveil its own secrets, I Wait For The Night is an assortment of visual layers superimposed to one another. Just like the fly that needs to enter the main character's skin, the film builds a strong net of both evocative backgrounds and mundane shots (like the one at the coffee shop), to build a suspense and a final dissolution of all personal ties. 
Family (one's own blood after all) is  not visualized, but still present on (phone) screen, like a constant reminder and obstacle to happiness. I Wait For The Night almost stubbornly keeps its narrative closure open-ended (did Damien die? was the main character sick after all?); but here it helps supplement your own context, within a sensitive storytelling and resonant visual style.
Credits:
J'Attends La Nuit / I Wait For The Night
Director : Arthur Chaumay
Voices : David Chausse, Jordan Rezgui
Soundtrack : Arthur Dairaine
Sound design : Nadège Feyrit
Production year : 2018
 Distribution: Miyu


SIGN UP: Want to read more free articles like this? Sign up for Our Newsletter
Read More About: