Shorts
O Black Hole! by Renee Zhan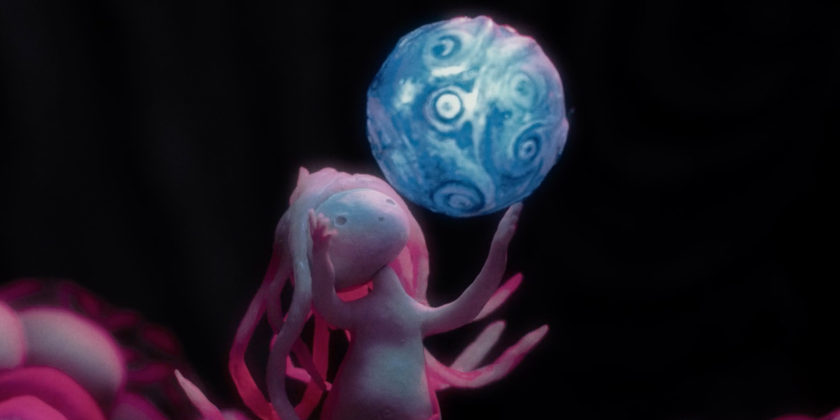 Chinese-American animation filmmaker Renee Zhan conceived an animation short project like no other. In her 15-minute, all-singing film O Black Hole!, a woman who can't stand the passing of time sucks everyone and everything she loves inside herself to keep them with her forever. Eventually, she turns into a black hole.
A thousand unchanging years pass inside her dark embrace until one day, the Singularity wakes.
Watch O Black Hole!

The film had a stellar career in festivals, and grabbed an Annie Award Nomination (Best Student Film), and a win at the British Animation Awards (Best Postgraduate Film); the film, an NFTS student work, shines with its mode and employment of aesthetic hybridity, its choice of using sound as an accentuated weapon in the overall design; and, of course, the theme and the story itself (the Singularity longing to connect rather than absorb) is as consistently archetypical as the myths its gets its inspiration from. 
SIGN UP: Want to read more free articles like this? Sign up for Our Newsletter
Read More About: