Shorts
Office Kingdom: Short History of Bureaucracy Horror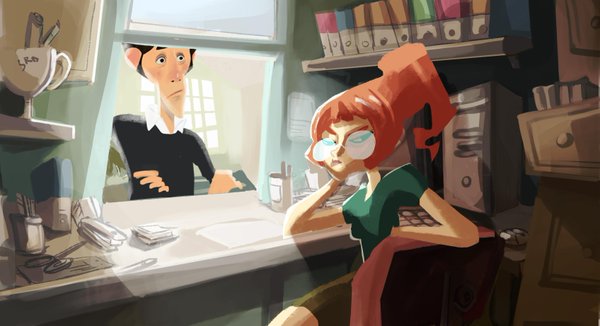 In a quiet office a customer is waiting for the approval of his practice, but for the clerk who helps him will not be so simple to get the right stamp.
 Salvatore Centoducati, Eleonora Bertolucci, Giulio De Toma & Ruben Pirito made this comedy as part of their graduation project produced at Centro Sperimentale di Cinematografia, National School of Cinema, Dip.Animazione Turin.
 Without resorting to non-linear experimentation, Office Kingdom has the nerve to unveil the nut consequences of office bureaucracy with all the visual flair, pace and movement that only animation can offer.
 Highly recommended for all those who have suffered in endless office corridors.
Read More About: