Shorts
Oh, My: Music Video by Tess Martin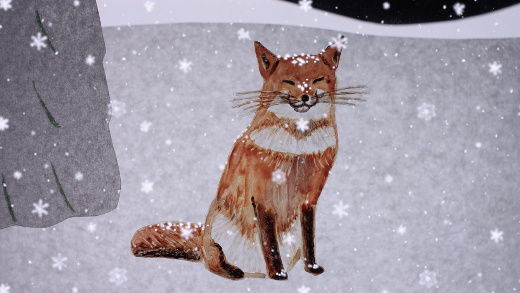 Tess Martin is an award-winning independent animator based in Seattle and Rotterdam.
 In Oh, My, we come to a starry night, tracks in the snow. A girl desperately pursues a creature into a desolate, surreal, white landscape. er music video for the Australian band The Animators was created with painted plastic cut-outs and tissue paper and animated one frame at a time on a multi-plane animation stand.
Multi-plane, cut-out animation surely registers in this planar environment, where only the girl's face is round enough to hide her own curiosity -and fears. Gently affective, it tells with almost childish insistence the story of the ever-continuing, fragile quest for meaning.
Read More About: