Festivals
Ibero-American Animation Quirino Awards and Forum Come Up: 5-6 April 2019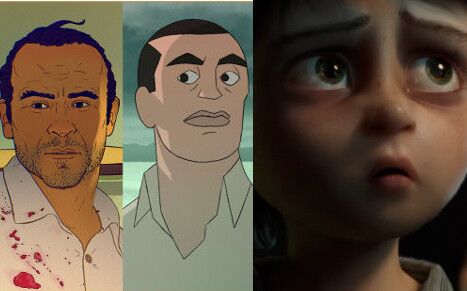 The second edition of Ibero-American Animation Quirino Awards in Tenerife begins this week. This event tends to become a reference in the Ibero-American animation, because it brings together three aspects of this domain - the market, the exhibition of productions and the academic presentations.

The Co-production Forum Will Meet Animation from 20 Countries
 
This year the Ibero-American Animation Quirino Awards will bring together the animation industry of about twenty territories in the Co-production Forum, which will be held on April 5 and 6, on the island of Tenerife, in side with the awards ceremony.

Among the confirmed participants, there are different channels, distributors, producers and actors in the market, including Gloob, Discovery Kids, Cartoon Network, NatGeoKids, RTP, RTVE, SVT Swedish Television, CLAN International, PGS, Sola Media, GFM Films, Indie Sales , PlayKids, Cake Entertainment, Mattel, Alterego, Imira Entertainment, El Reino Infantil, Dandelooo, Maga Animation, Autour de Minuit, Xilam Animation, Barley Films, Ánima and Ikki Films, among others. It is also confirmed the participation of different professional associations of the Ibero-American territories - Argentine, Brazil, Canary Islands, Colombia, Mexico, Peru.

At the same time, there will be workshops, master classes and conferences aimed at industry and training. The program includes a masterclass given by Deanna Marsigliese, Pixar's Art Director. The Quirino White Book of Ibero-American Animation will also be presented and a meeting will be organized with Tenerife's companies of production and services, a continuously growing sector that has the brand recently launched "Tenerife Isla Cartoon" with which the City Hall and the Tenerife Film Commission seek to promote the island as a venue for animation films.

As a novelty, this edition of the forum counts on the participation and sponsorship of ICEX, España Exportación e Inversiones and Animation from Spain.
Quirino Awards

On Saturday, April 6, the Ibero-American Animation Quirino Awards of  will be presented. Twenty-five works from seven countries in the region will compete for the statuettes of this second edition. Productions from Argentina, Brazil, Chile, Colombia, Spain, Mexico and Portugal will compete for the Quirino Awards in the nine categories, in a selection that reflects the international projection of Ibero-American animation with broad representation of films directed to the audience of young people and adults.
Quirino International Congress of Ibero-American Animation
Simultaneously, the
Congress of Ibero-American Animation
(link just in Spanish or Portuguese) will take place, a space to build debates and reflections around the animation in the various supports and platforms and its relation with the world of education, art and communication.

The Quirino Awards, mainly sponsored by the City of Tenerife through the Tenerife Film Commission, reflect the firm commitment that has been made for years in the animation on the island. This commitment also materializes in concrete actions in support of the flourishing local industry, participation in the main international markets and the promotion of the "Tenerife Isla Cartoon" brand, specific to this sector.


SIGN UP: Want to read more free articles like this? Sign up for Our Newsletter
Read More About: