Shorts
Strawberry Eaters by Mattias Mälk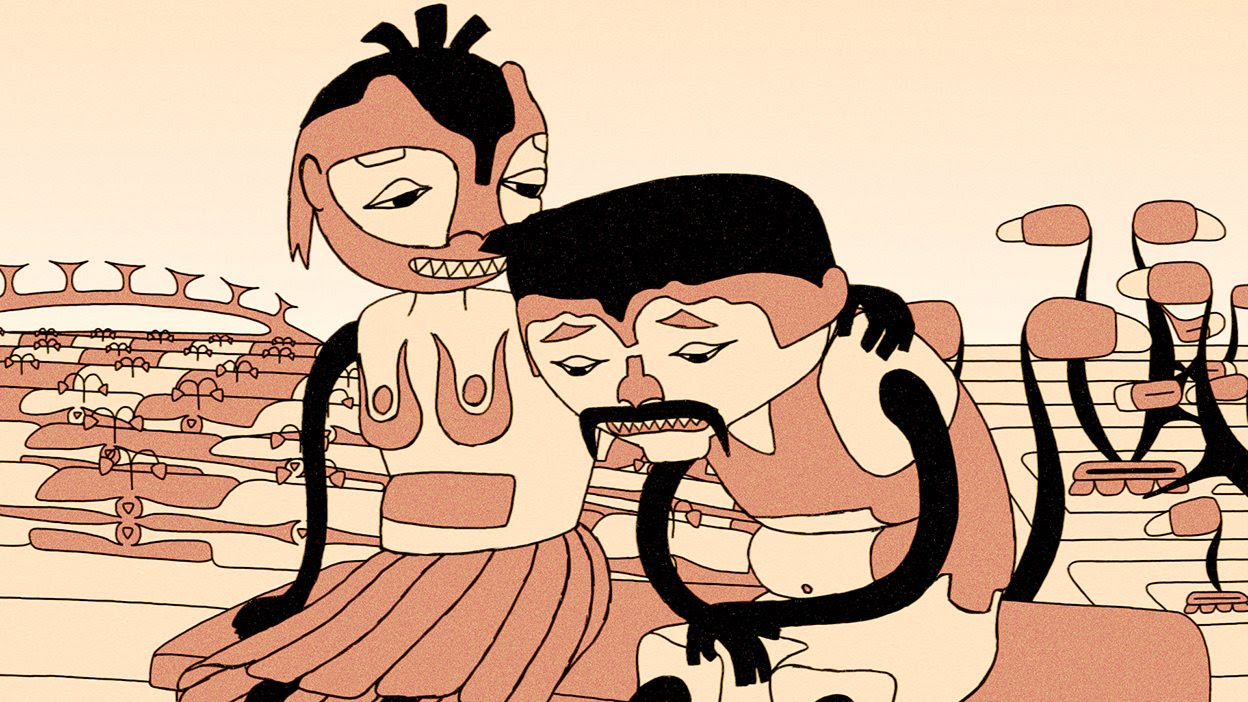 A fantasy film about two strawberry farmers whose field is destroyed by ravenous snails. The couple tries to start a new life in the city but when the woman announces they're expecting a child, the paranoid man suspects that snails are behind that as well.
 As the director tells Zippy Frames, he wanted to try something with a horror vibe.
Talking to Finnish YLE TV,  Mattias Mälk said he wanted the film's world to feel a bit uneasy visually; so, he used primitive art, native American in this case, proved to be almost alien with its cryptic forms that no longer have a point of reference in our times. This is a choice that relates to the subject issue of moving from the country to the big city, and the film's main theme, the fear of urbanization. Those African, cubic human forms simply do not belong to an apartment full of the technical amenities. Buildings with their curved shapes are ready to devour the poor couple, unless - in a narrative twist who brings to mind Rosemary's Baby, they learn to view things differently-
Made with a loving attention to the couple's own story (instead of the snails' visible enemy), Strawberry Eaters has the right balance between abstraction and making details conspicuous. A limited color palette, always pertinent, invites participation in a story executed with narrative command,  respect for the horror genre tropes (without glaringly ugly monsters, thank you), and a visual style that integrates and won't separate itself from the film's pace. These are the advantages of a well-executed, animated urban horror film, tinged with nostalgic country aura -and a happy ending.
Credits:
Script Author: Mattias Mälk
Director: Mattias Mälk
Art Design: Martinus Daane Klemet
Composer: Liina Sumera
Compositor: Mattias Mälk
Animators: Heta Jäälinoja, Paula Mauer, Mattias Mälk
Sound Design: Horret Kuus
Editor: Mattias Mälk
Producer: Kalev Tamm
© 2018 Eesti Joonisfilm
SIGN UP: Want to read more free articles like this? Sign up for Our Newsletter
Read More About: