Shorts
Sunny Afternoon by Thomas Renoldner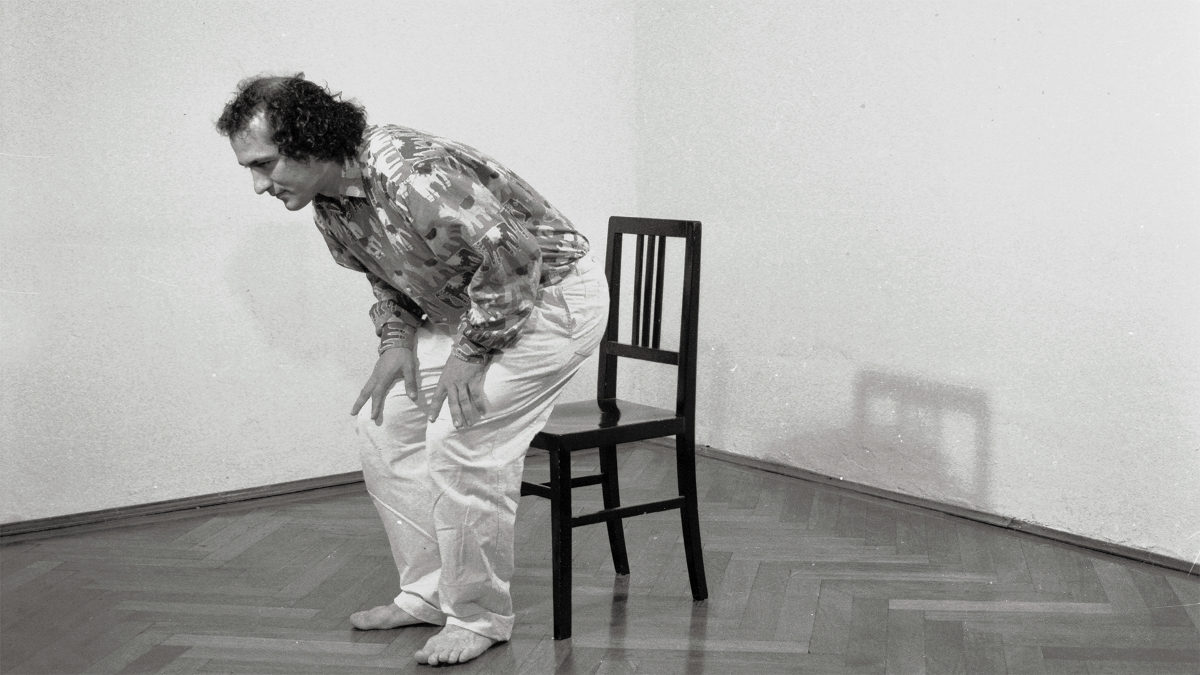 Using himself in a variety of moments and time ages (from 1992 to 2011), Austrian experimental animation artist Thomas Renoldner self-describes his film as a self-portrait, the confrontation of "kind of" an avant-garde film with "kind of" a music-video, and thus puts questions about the standard taboos and clichés of both "genres".

Starting with old photos pinned like cherished objects to be adorned, Sunny Afternoon soon proceeds to a black-and-white static camera shot. This accounts for the most laborious (but energetic and completely non-stop) process of sitting on a chair; after a revolutionary, heart-beating entrance, accompanied by a soundtrack that keeps penetrating your brain, you finally become ready to face your imminent (and older) future through a window.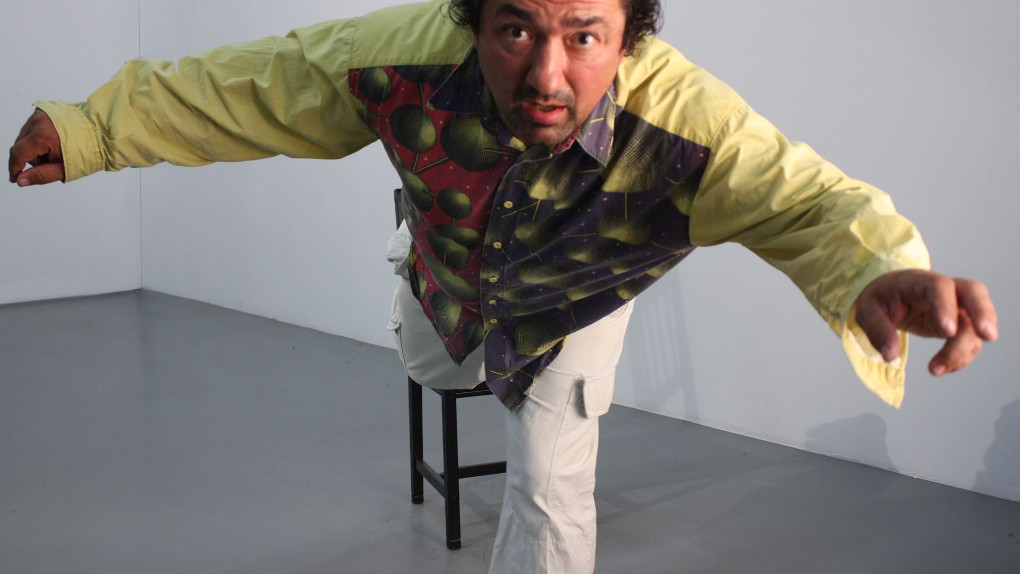 The second part separates the artist from his chair; the chair keeps twisting and round movement predominates instead of the diagonal, edgy framework of the first part. The artist is now relegated to being a mouthpiece for the eponymous, nondescript Sunny Afternoon song. Shot dissolves, black drawn lines will tentatively suggest a space between the singer and his object.
However, this proves futile. It only takes a zoom to the inevitable conclusion that the object and subject of observation here is only spatially differentiated -or duplicated, for that matter. Sunny Afternoon makes a lot more than having dadaistic fun with its subject; it embeds it in all different kinds of context only to annihilate it in the end.
In this film I fulfilled my dream to bring a students' project to an end. The result is quite different from the original script, since I enjoyed so much to explore and play with new possibilities of digital editing. I did not expect the huge international success of it and I traveled around a lot presenting it - Thomas Renoldner.
Sunny Afternoon was completed in 2012, and participated in more than 100 festivals worldwide . Watch an interview with Michał Bobrowski from the 2012 Animateka festival).
Credits:
Production format: digital photography, scans, digital editing
Techniques used: Drawings on paper, rotoscopy, object animation, pixilation, time lapse photography, combinations of some of those techniques.
Screening format: DCP, HD-Cam, 35mm
Concept, Direction, Animation, Music, Actor, Producer: Thomas Renoldner
Photography: Florian Flicker (1992), Muzak (2011), Thomas Renoldner
Sound-design, music: Lonesome Andi Haller
Additional drawings: Adrienn Kiss
Additional digital compositing: Clemens Kogler
Financial support: Innovative Film (Austrian Art Ministery - Film Dept.) /  State Government of Upper Austria - Cultural Dept./ Thomas Renoldner
SIGN UP: Want to read more free articles like this? Sign up for Our Newsletter
Read More About: