Awards & Prizes
The Night Oscars Got Divorced From Independent Animation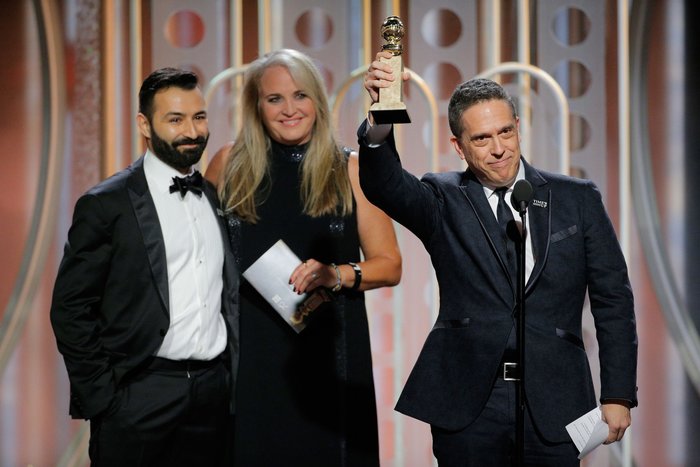 Coco wins Best Animated Feature / Photo: Paul Drinkwater/NBCUniversal via Getty Images
It was the night that, as Academy Award winner (and US animation veteran) Glen Keane said in his acceptance speech, Whatever form your dream may take, it's through passion and perseverance that the impossible is possible.
Dear Basketball by Glen Keane (The Little Mermaid, Beauty and the Beast, Aladdin, Pocahontas, Tarzan and Tangled), with a story from former basketball player Kobe Bryant (Believe Entertainment Group / Kobe Inc. /Glen Keane Productions) -and a score by none other than John Williams- had just won the Academy Award for Best Animated Short. The self-autobiographical story of Kobe Bryant provided a rags-to-riches theme, which has resonated with the Academy of Motion Pictures Arts and Sciences at least since the days of Sylvester Stallone's Rocky (1976).

Only this time this story was repeated at the level of animation professionals, and a veteran basketball player managed to win  an Academy Award for his first animated film.  Professional complaints aside, all films should be judged by their content.  However,  Academy Awards really made the impossible possible in this case: they awarded a great US animation artist  for one of his weakest efforts. Even Keane's gentle pencil design can't save this film from a narrative catastrophe, which creates the overwhelming feeling of a big basketball advertisement -and should not have been nominated in the first place.
But this case speaks volumes about how the majority of Academy Award voters think about short animation in recent years: if a Pixar or Disney short cannot be deemed of sufficient quality to win, then the second best should be something that really resembles Pixar/Disney. Since 2010, the most daring choice has been The Lost Thing by Shaun Tan and Andrew Ruhemann, and the most politically interesting was Bear Story by Gabriel Osorio Vargas and Pato Escala Pierart. The most lamentable was last year's edition, where Pixar's Piper ( Alan Barillaro and Marc Sondheimer) won over Theo Ushev's Blind Vaysha.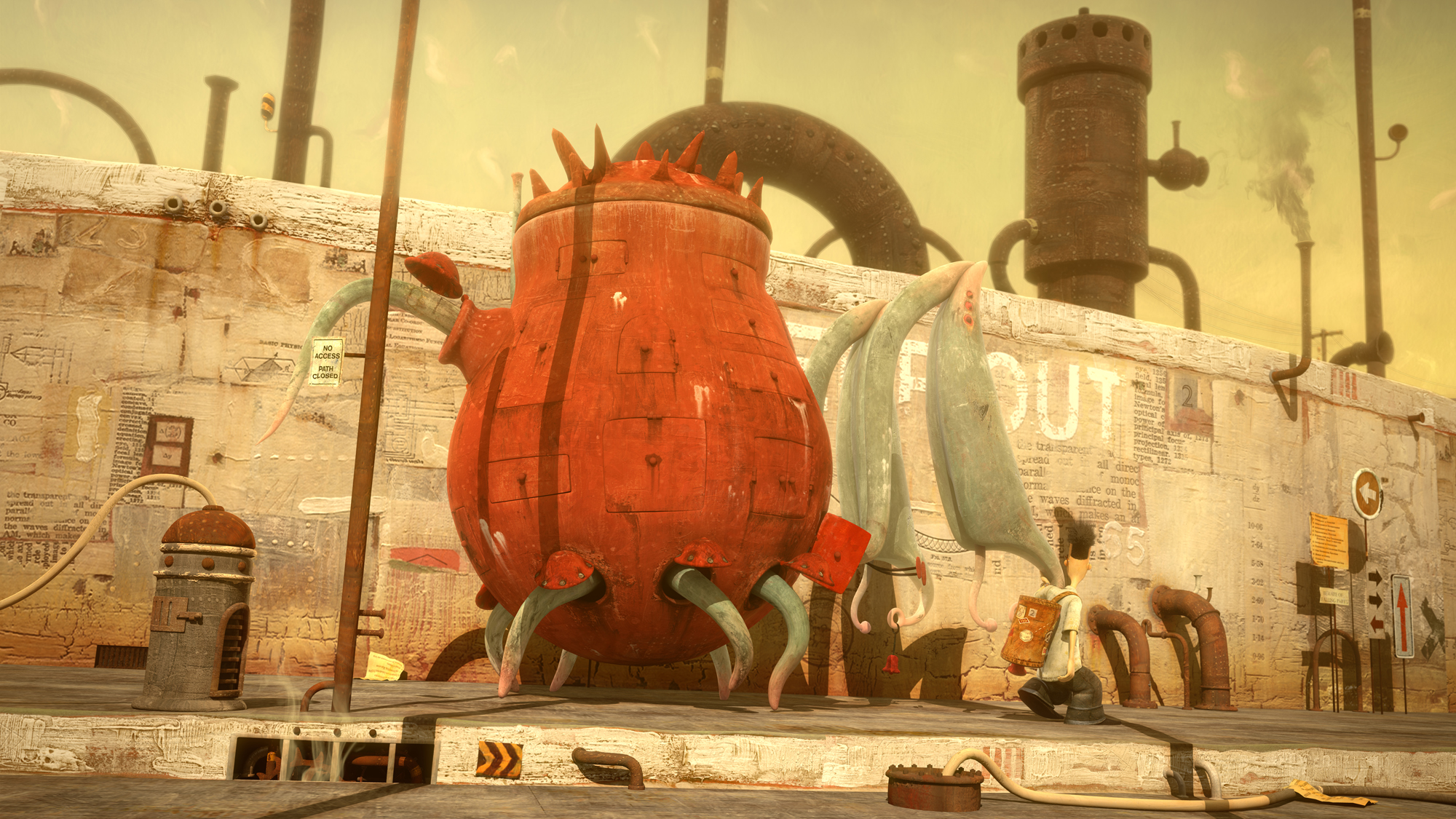 The Lost Thing
The French nominees Negative Space (Max Porter and Ru Kuwahata) and Garden Party by Victor Caire and Gabriel Grapperon made an impressive Academy Award campaign this year, and garnered great reviews in trade journals. Revolting Rhymes by Jakob Schuh and Jan Lachauer was an equally worthy candidate;  the majority of many worthwhile independent eligible films that didn't make it at all to the shortlist also make for a comprehensive view of what matters in contemporary animation.

The way Academy Award voters seem out-of-touch with contemporary independent animation extends not only to European shorts, but also to US student independent films. Cradle by Davon Manney, a 2017 Student Academy Award winner, was similarly bypassed when the nominations were announced.
Much has been said of the new voting roles, which are open to all Academy members, even at the stage of nominations. Another factor that should be weighed in is the number of new voters; in the animation field, these predominantly come from established US animation studios.  It is a fair expectation to make that, when the voting process actually begins, a number of votes will be headed to corresponding US studio productions.
That leaves, for instance, the Irish studio Cartoon Saloon with 3 nominations (The Secret of Kells, Song of the Sea, The Breadwinner) and still no awards. Pixar's Coco (dir. Lee Unkrich and Adrian Molina), which won the award for Best Animation Feature) may be the best effort the studio has done since Toy Story 3, but still relies on the familiar themes and tropes of a kid who wants to fulfill his personal dream -helped by extravagant and well-rehearsed production design. It's not groundbreaking (Mexican representation notwithstanding), and it's not the best animated feature of the year.
Eric Beckmann (of GKIDS production and distribution company, responsible for bringing A Cat in Paris, Song of the Sea to US audiences) even managed to launch a whole animation festival in order to bring indie features closer to Academy Award voters, and increase their possibilities of being nominated.
2 European features were nominated at the 90th Academy Awards, The Breadwinner  by Nora Twomey (distributed by GKIDS) and Loving Vincent by Dorota Kobiela and Hugh Welchman (distribution: Good Deed Entertainment), both of them involving hand-drawn 2D animation. For the record, the only European victory in the field remains the Aardman-Dreamworks collaboration Wallace and Gromit (2005), while the other non-US animation feature to win in the category is Hayao Miyazaki's Spirited Away (2002).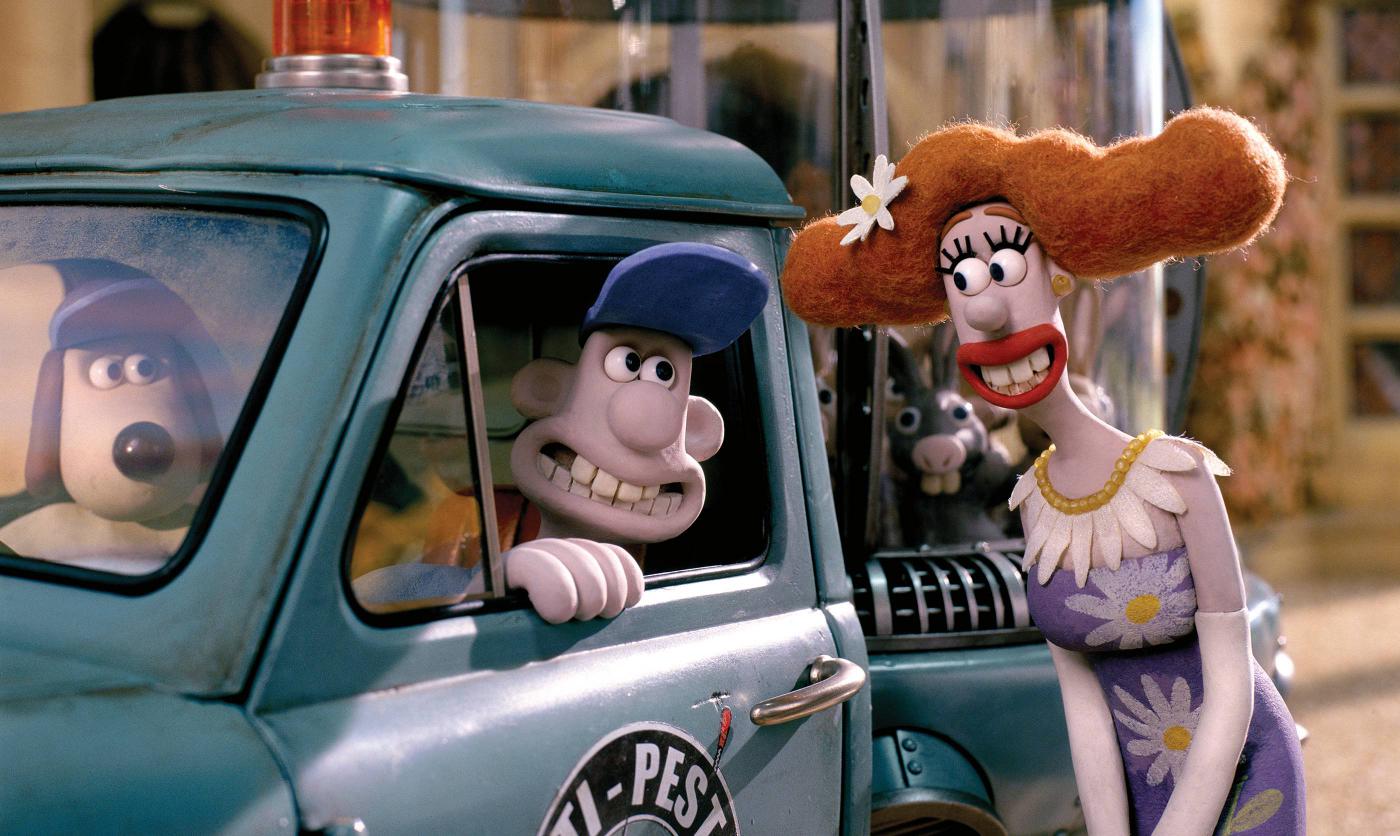 Wallace and Gromit: The Curse of the Were-rabbit (2005)
If Academy Awards continue to honor exclusively US studio animation, then it might actually be a good idea to introduce (as Annie Awards do) an independent/ Foreign animation short/feature category. Even though this introduction might raise eyebrows about sidelining etc., it actually could work better and be more reserving for independent animation than both the current voting system and categories. 
If the category (short animation) that awarded Dušan Vukotić, John and Faith Hubley, Frank Mouris, Frédéric Back, Zbigniew Rybczyński, Aleksandr Petrov, Michael Dudok de Wit in the past can no longer function at an international context, then it's about time a new category were created. The same goes for the increasing production of fine European and independent films outside US animation studios, which so far can only hope for a nomination -but not the actual award.

Even within the global network and the proliferation of animation festivals in recent years, the Academy Awards still remain a stepping stone for many animation filmmakers to distinguish themselves and acquire higher visibility in their respective field. If the awards themselves can't be internationalized, records will be broken each year (the Xth or Xth+1 victory of Y studio in Z years), but they will only feed a self-serving system. Here the Short Films and Feature Animation Branch of the Academy of Motion Pictures Arts and Sciences has a voice and, perhaps a renewed role to play as well.
Vassilis Kroustallis
SIGN UP: Want to read more free articles like this? Sign up for Our Newsletter
Read More About: