Shorts
Transparency by Daniel Šuljić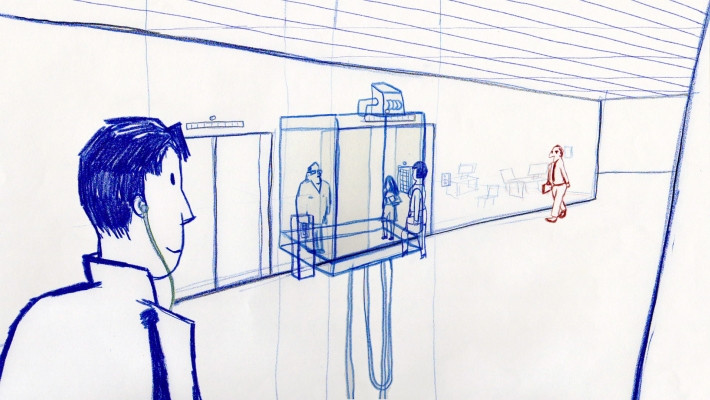 Moving through a world filled with scanners and surveillance algorithms, while frivolously using different social networks, online forms and credit cards, the man of today gives away his privacy voluntarily. A decent citizen has nothing to hide. Only criminals do - Film Synopsis
Croatian animation director Daniel Šuljić (and artistic director of Animafest Zagreb) directed in 2015 his 2D animation film Transparency. The film is drawn on A3 paper (colored pencils). It took 5 animators and 5 months for the animation part, and 8 months overall to complete the film (not counting development stage) taking into account post-production (music -editing).
I decided to go with paper and real pencils because I wanted my animators and I to feel the material while working. I wanted us to get our hands dirty.

I chose soft paper so that, when we press the tips of the pencils really hard onto it, it feels physical. I tried software solutions, but I was not satisfied. The idea was to be as raw as possible, to catch the energy of the strokes better, which was more achievable with real tools then with simulation - Daniel Šuljić
This was also achieved with the participation of even amateur animators (although most of the team was compris experienced artists) to bring a more "bad animation" look and feel to the film.
Even though the director himself is not completely satisfied with the rawness of the final piece ('it's something I will definitely explore more in the future'), he tells Zippy Frames that the degree of transparency experienced in the film was a balance act between sticking to the concept (you see through everything) and taking care of the "readability" of the scenes. Not to be interpreted as a critique of consumerism, but to explore in a rather light and humorous way the ways that "most of us are giving our privacy and sensitive data very easily and naively, not giving it a second thought".
The result is a carefully distorted film, in which the surrounding space seems at all times to literally approach the main character and his props (cars, computer, grocery bags), but never eliminate him and throw him out of the picture. The whole film seems to be a happy co-existence of an always satisfied employer, customer and viewer with his observant environment; the film includes a really tempting scene, visually and aurally, of the character looking outside his own balcony and admiring the connected world of buildings, antennas and rays. 
After all, Transparency is a flirtatious film that makes you wanna write your (still prescribed) future with your own pencil and signature.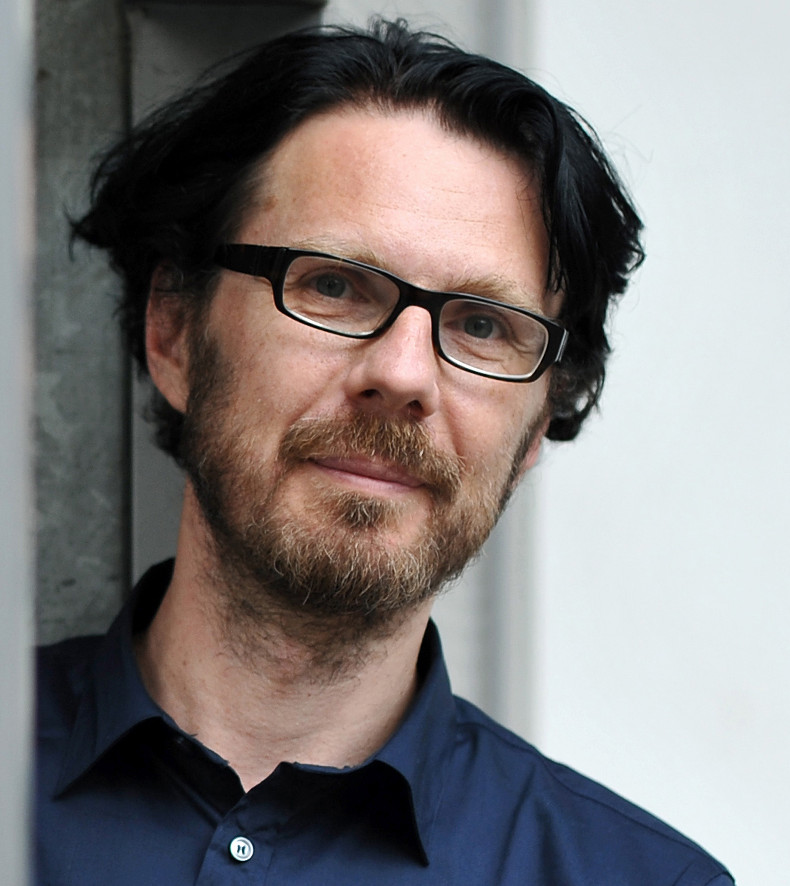 Daniel Šuljić is an animator and a musician, born 1971 in Zagreb, Croatia. Since 1992 he lived in Vienna, Austria, where he graduated in painting at University of Angewandte Kunst. Since 2010, he now lives and works in Zagreb and Vienna. He made 17 internationally awarded short films - i.a. Transparency 2015., Short Life 2007 Film with a girl 2000., the Cake 1997, Evening Star 1993.. He served as a jury member at numerous festivals. Since 2018 he is associate professor for animated film at the Department of animation and new media in Zagreb. Since 2011. he is artistic director of the World Festival of Animated Film Animafest Zagreb. Currently, next to new films, he is producing music with his band Roppongi Red.

CREDITS:
Transparency (Stakleni čovjek, 2015, 6' 10'')
drawing on paper, 2D
Director- Screenplay: Daniel Šuljić
Producer:  Igor Grubić
Animation:Daniel Šuljić, Martina Meštrović, David Lovrić, Jelena Oroz, Nenad Laktašić
Cinematography /Design/ Editing / Compositing: Daniel Šuljić
Sound Design: Daniel Šuljić, Stanislav Kovačić
Music: Daniel Šuljić
Production:Kreativni sindikat, in co-production with  Zagreb film / Support:Hrvatski audiovizualni centar (HAVC)

SIGN UP: Want to read more free articles like this? Sign up for Our Newsletter
Read More About: