Shorts
Via Dolorosa by Rachel Gutgarts: Film Review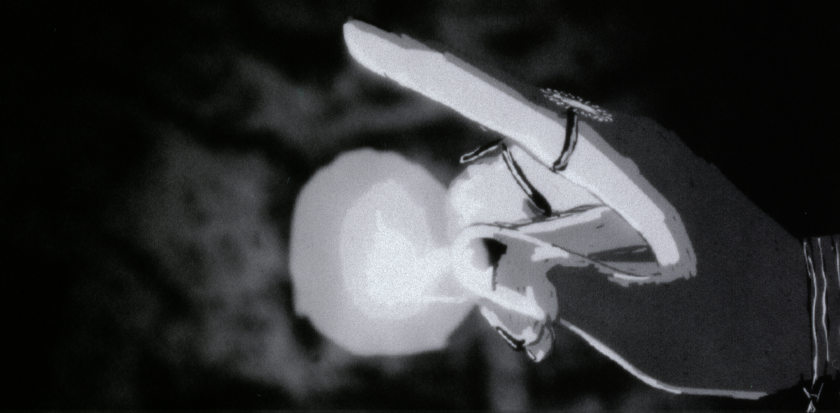 The animation director Rachel Gutgarts has premiered at Cannes Film Festival (Semaine de la Critique) her striking new short film, 'Via Dolorosa'. Produced by Miyu Productions, the film explores experiences of teenage life in Jerusalem.
Between drug addiction, first discoveries of sexuality, and a permanent state of war, the filmmaker searches for her lost youth by wandering the streets of Jerusalem - Film Synopsis
Gutgarts was born in 1992 in Jerusalem and studied animation at the Bezalel Academy of Art and Design. Her work has previously been featured in the European Animation Awards of 2018 for 'A Love Letter to the One I Made Up' by Rachel Gutgarts. This was her graduation film and it was also the Winner of the Vimeo Staff Pick Award at Animafest Zagreb, in 2018. In addition, Gutgarts directed the trailer for the 2020 Tricky Women festival, making a short sensual film depicting insects, which mapped out her loosely drawn approach seen now in 'Via Dolorosa'. Gutgarts' process involves printing frames of animation using analog techniques such as screen and silver gelatin print.
'Via Dolorosa' follows the director as she spends days leading up to Yom Kippur returning to the Jerusalem streets and back alleys she wandered as a teenager. She explains that this is done as an act of atonement. A striking aspect of the film is its cinematography. Feeling more allied to the live-action cinema, the layers of action place the viewer authentically within each scene, building empathy and atmospheric grit.
Stylistically, there is a looseness of form in the drawing, bringing each shot to life and filling each scene with presence and experience. At times, geometric patterns punctuate the narrative, driven by an electronic soundtrack, giving a sense of Jerusalem's urban architectural surface. In one beautifully realized scene set in a graveyard, the protagonist takes a piss. A wondrous compositional sequence jumps metonymously between her trousers being pulled up, a close-up of her vulva, a religious pendant, and a brick tunnel, culminating in another close-up, this time of her mouth. As she eats glowing sweets with teenagers, she chats about their daily lives, telling them she is about the film she is making.
Watch the 'Via Dolorosa' trailer:
With a driving soundtrack and energetic camerawork, there is a strong energy of youth in the city, pulsing and filled with teenage desire and lust for action. We see frenetic dancing in a rave: flooded with weed, coke, and volatile dance-offs, a city is a place of intense desire and testing one's limits. The quality of character animation is fluid and natural, whilst retaining a loose scribble that gives it a gritty presence. The multiple overlapping planes of action place the audience in the midst of the experience and the film feels more like a location-based documentary. One amazing shot depicts a teenager from afar, sitting on a wall and kicking their legs. They are framed, by a chain fence, tiny like an insect, a speck of action in the city.
The film's trajectory floats across the city, momentarily holding on to fragments of teenage conversation – a story about an aggressive older kid who bullied Arab teenagers into leaving a venue; a soundbite recalling the sexual language used to describe and demean a teenage girl due to her apparent sexual lifestyle. The atmosphere is electric, charged with desire and anger, and the rawness of growing up is expressed through the immersive soundtrack, an explosive emotional landscape.
This is a truly exciting film, groundbreaking in its cinematography and rendering of fleeting moments in the city, witnessed by teenagers on the cusp of adulthood. Michelle Kranot once stated (in a previous Zippy Frames interview about the Anidox lab) that animators come to the field of documentary because they are seeking the truth; whilst documentary makers come to the practice of animation because they are looking for new ways to express depth. Rachel Gutgarts' film is a visionary approach to telling real stories, which fluently mobilizes animation processes to build an authentic and deeply empathic world that draws the viewer into the fleeting moments of the protagonists' experience.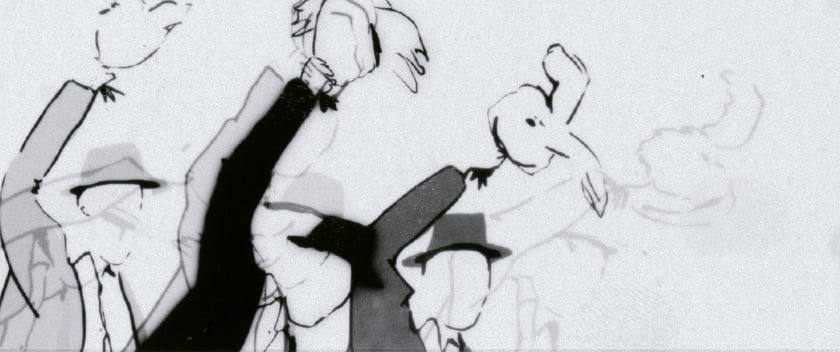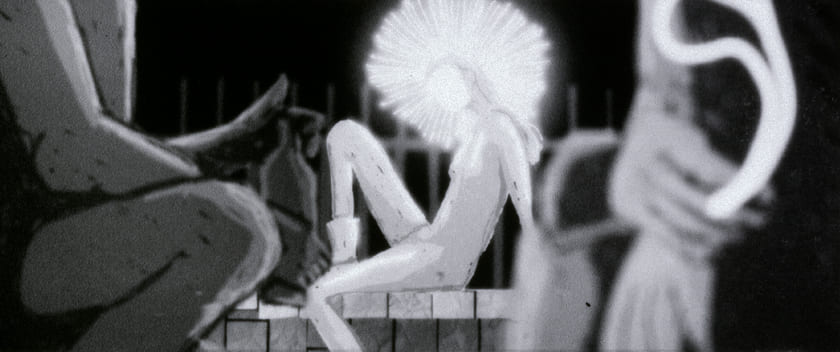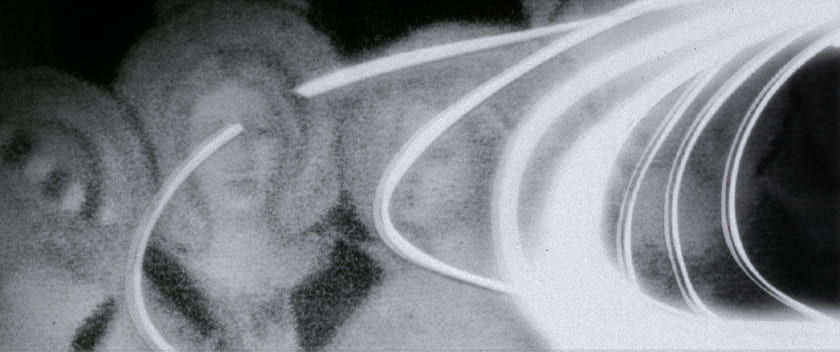 Credits:
'Via Dolorosa', 2D animation, silver gelatin print, 2023 (10' 32'', France)
Directed by: Rachel Gutgarts | Written by: Rachel Gutgarts, Einat Gaulan | Producers: Emmanuel-Alain Raynal, Baussaron Pierre | Live music performances: Deaf Chonky, Dunam, Klangfarben | Video references: Vel Saden, Yonatan Swed, Shaun Shar-Lev, Asif Kaufman, Eddie Botstein | Editing: Albane du Plessix | Artistic direction: Noam Horowitz, Rachel Gutgarts | Artistic consultation: Martina Scarpelli | Storyboard/layout/animatic/animation: Rachel Gutgarts | Backgrounds and coloring: Noam Horowitz, Rachel Gutgarts | Print: Noam Horowitz | Compositing: Rachel Gutgarts | Sound design: Aviv Stern | Studio recording: Mazkeka | Voice coach: Anat Bosak | Mix: Augustin Brétillard, Aviv Stern | Produced by: Miyu Productions | With the support of ANIDOX:LAB
About Rachel Gutgarts:
She was born in 1992 in Jerusalem. She graduated from the animation department at Bezalel Academy of Art and Design in Jerusalem (BFA), with a focus on experimental techniques, mainly animated silkscreen prints. 'A love letter to the One I made up' (graduation film, 2017) was screened at many film and animation festivals around the world. Her current film, 'Via Dolorosa', a short animated documentary, produced by Miyu Productions, follows teenage life in Jerusalem from a personal perspective. Rachel's practice consists of printing animated frames in various analog techniques such as silver gelatin print, cyanotype, and silk screen print, drawing inspiration from the history of photography and early photographic techniques alongside Soviet design in an attempt to combine such aesthetics with documentary practices.
Contributed by: Joseph Norman
SIGN UP: Want to read more free articles like this? Sign up for Our Newsletter