Shorts
Welder by Roos Mattaar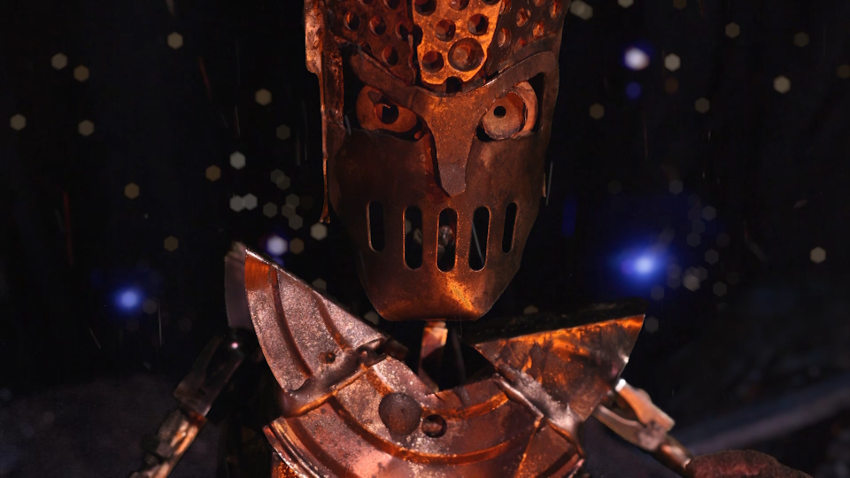 A manic metal inventor who lives on a small desolate planet is welding together his new creation. Whilst taking off into space to conquer new heights, mother Earth isn't happy with the path of destruction he leaves behind…
Welder is the latest music video by Dutch artist Roos Mattaar  for the Experimental rock band 'My Octopus Mind'.
I wanted to capture the relationship between the two main characters of the Welder and Mother Earth and saw a lot of potential to experiment with different materials and methods to create something ambitious. I wanted the Welder's world to look quite rough and textured. The first thing I started off with was rummaging through piles of junk metal and old armature parts to create the welder character and build up his workshop space. I had an image in mind, but didn't design much in advance so I could let what I found lead to the final aesthetics - Roos Mattaar
Welder's movements are swift and determined, and it's really interesting to have a non-likeable character as the film's main hero. But it has to be said here: the master of the show is Mother Earth. She is grand, godlike and curiously attractive in appearance. She can give the kind of hug naughty children wouldn't want to have but respect nevertheless.
Welder being a mixture of traditional puppet animation and live action footage and still photographs (with After Effects in digital compositing), is a sweet hand-made animated revenge  for the crime of overexploitation. Mattaar tunes her shots to the energy and angst of My Octopus Mind;  still, she presents a thoughtful version of a human creature too self-assured of his own props and junks to actually be able to see behind his metal armor.
Roos Mattaar is an RTS award-winning stop motion animation director, model maker and animator. She has worked in a wide variety of roles, with credits including feature films such as Early Man and Isle of Dogs, tv series, commercials, and music videos for Sparks and Father John Misty. Currently based at Hangar Puppet Animation Studio in Bristol, she has been directing commissioned animations as well as developng personal projects. Welder is her first music video as a director.
Credits:
Song written and performed by: Liam O'Conell, My Octopus Mind
Direction, design, story, cinematography, edit: Roos Mattaar
Animation, puppet, sets, practical effects: Roos Mattaar
Retouching: Ferriol Tugues
Motion control rig supplied by: Simon Tytherleigh
Welding sparks footage: Robert Iles

SIGN UP: Want to read more free articles like this? Sign up for Our Newsletter
Read More About: