Animadoc Conference Online & Offline, 24-25 Sep 2021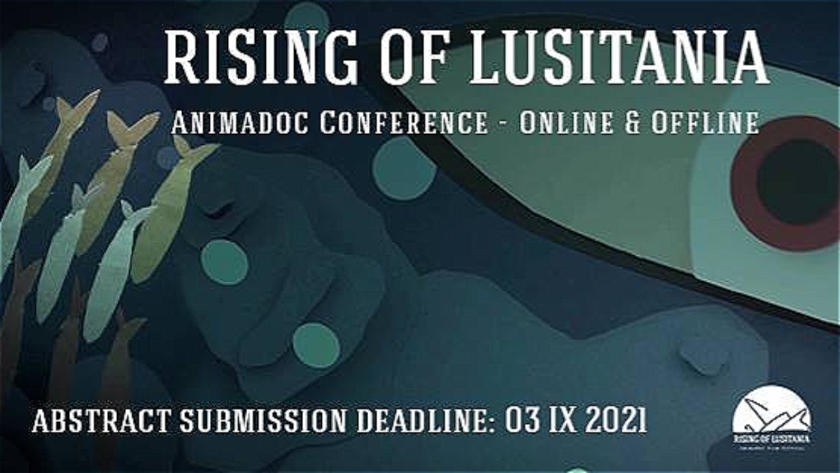 Deadline | Event Dates (period)
City
Online / Academy of Fine Arts, Gdansk
Email
This email address is being protected from spambots. You need JavaScript enabled to view it.
Final submission deadline
2021-09-03
Submission/Registration Fee
No
Event Description
Waltz with Bashir by Ari Folman from 2008 is the first meeting of a wide audience with an animated documentary. At that time, it was written in Polish articles about the "success of the quadrature of the circle" (Dorota Chrobak) and the birth of the oxymoronic formula (Iwona Kurz). A decade has passed since the premiere of the famous movie. At this time, the number of animated documents significantly increased. It was reminded that this "crossover collaboration" has over a hundred years of tradition. If so - why was it noticed, appreciated and named only recently? Why is the formula of an animated documentary so eagerly used today - since the 1990s? What has changed in cinematography, and maybe even in the perception of reality, that animation has become irreplaceable in the telling about the world and human being? How animation techniques gain credibility? And last but not least why animated documentaries it's still controversial or even not acceptable for many people.
2021 Call For Entries
As part of the free conference (no conference fee) accompanying the second edition of the Rising of Lusitania AnimaDoc Film Festival, we would like to encourage research reflection on an interesting phenomenon combining the creativity of animation with the credibility of the documentary. We are convinced that the wide range of topics raised by "docuanimators", as well as the diversity of conventions and aesthetics, require careful discussion, we invite students, doctorate students, researchers, and the artists/creators-practitioners themselves to send abstracts (up to 1500 characters, in ENGLISH) of the 15 minutes presentations
Topics / Examples of research areas:

1.Why the documentary? Why the animation? A fruitful cooperation of "opposites".
2.History and prehistory of an animated documentary.
3.Not only "Waltz with Bashir". In search of the canon.
4.Beyond the canon: borderlands of the animadoc.
5.The aesthetic richness of animated documentaries. What does the "truth" of animation look like?
6.Animadoc creators. Through the prism of directors and creative strategies.
7.Polish animated documentaries: past and present.
8.Social, educational and therapeutic role of animated documentaries.
9.Animated documentaries and the new media.
10.Animated documentaries against the background of the non-animated documentaries and nonfiction literature.
11.Animated documentaries as propaganda tools.
12.Animated documentaries vs documentaries movie with animation.
13.Animated documentaries vs animated movies inspired by facts.
14.Documentaries about animation.
15.Risky misalliance or the beginning of a beautiful friendship - documentarists reach for an animation.
16.Animated mockumentary.
Particulars:
Send abstracts up to 15000 characters (in English of the 15-minute presentation)
More info: This email address is being protected from spambots. You need JavaScript enabled to view it.
Deadline: 3 September 2021
Event Dates
From

24/09/2021

to

25/09/2021