ASIFA-South Animation Festival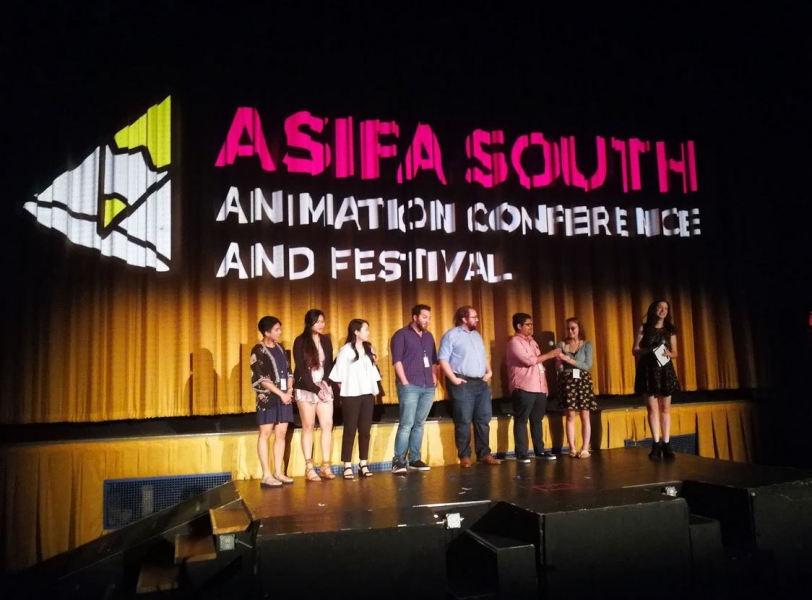 Category
ANIMATION & FILM FESTIVALS
Deadline | Event Dates (period)
City
Roswell, Georgia /US
Email
This email address is being protected from spambots. You need JavaScript enabled to view it.
Final submission deadline
2021-07-31
Submission/Registration Fee
Yes
2021 Dates to be confirmed, Call for Entries to Follow
Archive: Call for entries:
Eligibility:
- 20 minutes or less / 60 minutes or more for features
- Entries produced from end of January 2016 and later.
-Films for Southern Spotlight category must be made in the South/ Filmmaker resident or local from the South Eastern Ties. (Maryland is included)
-Films made internationally will not be considered for "Best of the South" award.
- Stop motion and Puppet Films considered if up to 80% of content is animated
-ASIFA-South does not pay Screening Fees.
Competition:
The ASIFA-SOUTH Animation Conference & Festival has three competitive categories :
BEST IN SHOW
This award determines the best overall animation in consideration to content, technical skills, and other criteria put forth by the ASIFA-South committee members. The final judging in this category will be selected by professional industry judges in the animation industry. Winner will receive a one-of-a-kind trophy, complimentary entry submission to our partner The Atlanta Film Festival for its Oscar-eligible animated shorts category along with a 2-hour Film Festival consultation session on tips and tricks for future film submission.
ANIMATION FOR ALL
This category focuses not as much on technical skills as showcasing animation that stands above others in content that in relevant to hi-lighting diversity, humanitarian issues, disabilities and bold content that inspires. The winner for this category will be selected by the ASIFA-South committee.
BEST OF SOUTH
This category pulls all our southern affiliated or homemade southern content to find the best of the south category
AUDIENCE CHOICE AWARD
This award will be selected by attending audiences with a live poll tallied out at the end of the conference. One for each block with certificates.
Event Dates
From

03/11/2017

to

04/11/2017