ATF Animation Pitch, 1-3 Dec 2021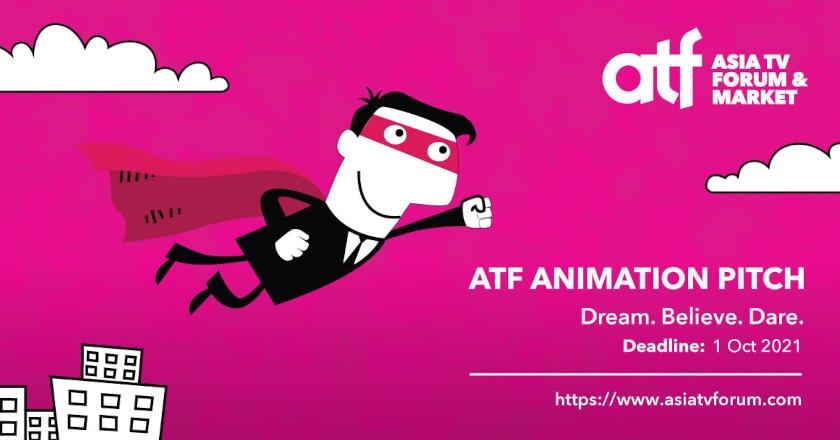 Category
PITCHING & INDUSTRY
Deadline | Event Dates (period)
City
Marina Bay Sands, Singapore
Email
This email address is being protected from spambots. You need JavaScript enabled to view it.
Final submission deadline
2021-10-01
Submission/Registration Fee
No
Event Description:
AsianTV Forum & Market presents various Pitch competitions that aims to bring out the best of content creators based in Asia, exposing ideas for export and development within or outside the region.
Finalist stand a chance to win cash prizes to develop their wining concept or earn once-in-a-lifetime opportunities to have their script scouted and purchases, meet influential personalities and exchange ideas with veterans.
The ATF Animation Pitch is open to all individuals, students, freelancers and companies who dare to dream big. 2021 will see the pitch remain digital – this will require digital components in the submission process.
2021 Call for entries
Applicants for the ATF Animation Pitch 2021 shall submit all required pitch materials to present their original concepts.
The pitch can come in the form of an animated shorts/series/feature film. It is an event by the Asia TV Forum & Market (ATF, December 1 - 3, 2021).
 Pitch Entries are eligible to enter the selection process for the ATF Animation Pitch 2021, if the Pitch Entry is a new and original concept which has not been commissioned or released on linear television or non-linear television yet and for which the worldwide rights are still available.
The Pitch presentation on a WORD, PDF, or on a PowerPoint document shall include:
A detailed concept note and brief synopsis of storyline, including an opening paragraph that summarizes the animation pitch or logline
Character sketches (written description of character personalities)
Character design (Optional)
Key location designs (Optional)
A clear statement of the target audience
A brief profile/ biography of applicant(s)
5 projects will be selected as finalists to be presented on stage to a panel of judges that will consist of industry commissioners and leading animation producers.
Event Dates
From

01/12/2021

to

03/12/2021