Balkanima European Animated Film Festival 2023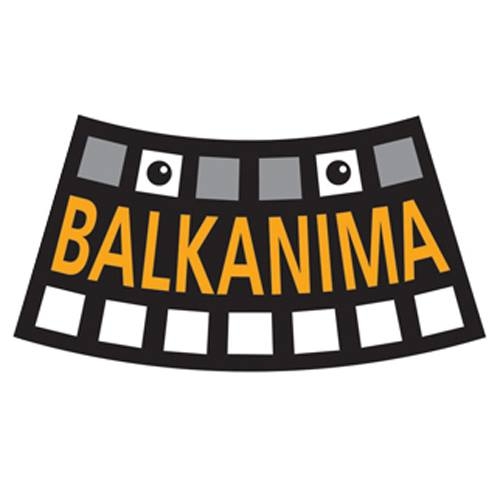 Category
ANIMATION & FILM FESTIVALS
Deadline | Event Dates (period)
Email
This email address is being protected from spambots. You need JavaScript enabled to view it.
Final submission deadline
2023-07-31
Submission/Registration Fee
No
Festival Description:
Balkanima Festival is a European Animated Film Festival. It is held every year in the first or second week of October in organization of Academic Film Center of Students City Cultural Center and under support of Ministry of Education, Science and Technological Development Republic of Serbia and Ministry of Culture and Information Republic of Serbia. Goal of the festival is to present authors of (short) animated films from European continent and also support to the authors (short) animated film from Southeast Europe (Serbia, Croatia, Slovenia, Bosnia & Herzegovina, Montenegro, Bulgaria, Macedonia, Romania, Greece, Albania, Moldova and Turkey).
 2023 Call for Entries
Festival Balkanima 2023 will be held from 2nd till 8th of October 2023 in Belgrade, at Jugoslovenska kinoteka and Students' City Cultural Center.
 Festival has three competition programs:
-short animated film (maximum length 20 minutes)
-student animated film (film school work or a diploma work)
-animated film for children
Eligibility is open for animation of European production which are not longer than 20 minutes, made by frame by frame technique, computer animation and combination of live footage and animation where complete part of live footage doesn't exceed 50% of complete film length.
Films must be produced after 1st January 2022 to be eligible for the festival. Author can submit more than one film as they correspond with rules and regulations.
Deadline: 30 June 2023 (short films), 31 July 2023 (student aniated, children animated films, Serbian animated films)
2022 Festival Coverage

2020 Festival Coverage
Winners:
Award for the Best children's film went to The Witch & the Baby by Evgenia Golubeva from Russia. This award was given with cooperation with the Children's Cultural Center of Belgrade.
Student jury awarded special mentions to films Last Round by the group of animation students from France and Apfelmus by Alexander Gratzer from Austria.
Award for the Best Serbian student film was given to the film Web by Nataša Glišović.
Award for the Best student film was given to Pearl Diver by the author Margrethe Danielsen from Norway.
Jury of the Main competition program awarded special mentions to the following films: Lights & Shadows by Rastko Ćirić from Serbia, Mud Chronicles by Vuk Palibrk from Serbia, Cosmonaut by Kaspar Jancis from Estonia, Why Slugs Have No Legs by Aline Höchli from Switzerland and the film Dune by Gabor Ulrich from Hungary.
Award for the Best Serbian animated film went to the film Elusiveness directed by Marija Vulić and Isidora Vulić.
Grand Prix for the Best Film of the festival was awarded to the film My Galactic Twin Galaction directed by Sasha Svirsky from Russia.
2018 Festival Coverage

JURY 2018
MAIN COMPETITION JURY
Sébastien Sperer: He joined the Annecy International Animated Film Festival in 1999 when he was in his early 20s. He is now one of 3 programmers at Annecy. Since Annecy abolished its Preliminary Selection Committee in 2012, Sébastien is in charge of selecting films that would compete in major categories. He is also a programmer for 'Le Forum Blanc'- the annual international appointment for exploring the development of multiplatform projects through case studies, workshops and debates- which is hosted by CITIA, a parent organization of Annecy's Organizing Committee. Whenever he can, he also spreads animation in hospitals and prisons.

Dimitrije Vojnov: Wile E. Coyote of Serbian cinema, dramaturg and one of the most active Serbian screenwriters of the younger generation. Until now, nine feature-length films were made after his screenplays, with most prominent among them being hit comedies "Little Buddho" (2014) and "Samurai in the Autumn" (2016), sports spectacle "See You in Montevideo" (2014) and SF melodrama "Ederlezi Rising" (2018). In the field of animation, he wrote the screenplay for feature-animated films "E-Pigs" (2009) and "Of Bugs and Heroes" (2018). He considers the Road Runner is a film that makes the screenwriter content.

Martina Meštrović: graduated Sculpture from Zagreb Academy of Fine Arts. Since 2004, she has been collaborating with the artistic collective Creative Syndicate on many commercial and artistic project in the field of animation. Until now she has directed two films, Bla (2013) and Peter's Forest (2016). Both films were awarded and screened worldwide. Currently, she works with multimedia artist Tanja Vujasinović, on an animated documentary film about a famous Croatian sculptress Marija Ujević Galetović.  She lives and works in Zagreb,Croatia.

STUDENTS' JURY
Vojin Vasović: a film and theatre director. He is the producer and director at To Blink Animation Studio, a film production organization based in Kragujevac and Toronto. He is an Assistant Professor of Film Directing at the Academy of Arts in Belgrade. His films ("Breathtaking", "5 Minutes Each", "Twice Upon a Time" etc) were screened at a number of international festivals where they have won over fifty awards for directing, screenplay and animation. At the moment, he is pre-producing his first feature-length animated film.

Katrin Novakovic: She was born in 1989 in Stuttgart, Germany. After finishing elementary school at the island of Solta (Croatia) she enrolls in the School of Design, Graphics and Sustainable Construction in Split, Department for Multimedia Technicians. Her graduation film has brought her participation at the 6. International Fair of Innovation ARCA in 2008. In 2009, she completed a film course at the Cine Club Split, and started undergraduate Film and Video Studies at the Arts Academy in Split. Defending her graduation animated film "Protoplasm", she gained a Master's degree in Animated Film and New Media at the Academy of Fine Arts in Zagreb. The film won the Best Animated Film Award at the Croatian Revue of Students' Films and the second prize at the Revue of Croatian Film. She makes short animated sequences for the documentary TV series "On the Tip of the Tongue" produced by Croatian Radio-television (HRT).

Zarko Ivanov: He is a Languages and Literature graduate at the Philology Faculty in Skopje. In 2006 he attends the Film Art College in Sofia, Bulgaria after which he completes a Master's in Cultural Studies at the University of Skopje and Master's in Animation Film Directing at the The University of Audiovisual Arts. He is the founder of the production company "Flip Book" where he has produced nearly 20 short animated, documentary and live action films. As a director of animated films, he made the "Round Trip" trilogy which was screened at more than 100 festivals around the world and won more than 10 awards.

NATIONAL COMPETITION
 
Nikica Gilić: Holding a Ph.D. in filmology, Nikica Gilic (Split, 1973) works as an Associate Professor at the Faculty of Philosophy in Zagreb, Department of Comparative Literature, and also teaches at the Academy of Dramatic Arts. He has published books "Film Genres and Types" and "Introduction to Theory of Narration in Cinema" (both in 2007), and "Introduction to the History of Croatian Film" (2010). He is the chief editor of "Croatian Film Yearbook", the board member of Animafest Festival in Zagreb and the Chairman of the Board of Directors at Zagreb Film. He is the editor or co-editor of several books, including the anthology book "Yugoslavia. Literature, Film and Visual Culture" (2015, ed. M. Jakisa and N. Gilic), and he is also preparing the anthology book "Global Animation Theory".

2018 Selection Results
 MAIN COMPETITION PROGRAMME:
34 films from Bulgaria, Croatia, Czech Republic, Estonia, France, Germany, Hungary, Ireland, Latvia, Macedonia, Netherlands, Poland, Russia, Serbia, Slovakia, Slovenia, Switzerland, Turkey, United Kingdom.

39 Weeks, 6 Days, dir. Joanna Kozuch, 2017, Slovakia, 7'50''
A Blink Of An Eye, dir. Kiana Naghshineh, 2018, Germany, 3'55''
A Demonstration Of Brilliance In Four Acts, dir. Morten Tšinakov, Lucija Mrzljak, 2018, Estonia, 15'
A Walk, dir. Ivan Arkhipov, 2018, Russia, 4'45''
About Our Astronauts, dir. Galina Golubeva, 2018, Russia, 7'20''
Arena, dir. Páraic Mc Gloughlin, 2018, Ireland, 1'30''
Buddy Joe, dir. Julien David, 2018, France, 13'25''
Buddys, dir. Laura Därr, 2017, Germany, 3'55''
Cat Days, dir. Jon Frickey, 2018, Germany, Japan, 11'9'
Cyclists, dir. Veljko Popović, 2018, Croatia, France, 7'20''
Echo, dir. Boriša Simović, Kosta Rakićević, 2018, Serbia, 7'45''
Five Minutes To Sea, dir. Natalia Mirzoyan, 2018, Russia, 7'10''
Flood, dir. Malte Stein, 2018, Germany, 9'55''
Form B16, dir. Ivan Ivanovski, 2017, Macedonia, 8'05''
III, dir. Marta Pajek, 2018, Poland, 12'
Intimity, dir. Elodie Dermange, 2017, Switzerland, 5'
Los Dias De Los Muertos, dir. Pauline Pinson, 2018, France, 8'10''
Mermaids and Rhinos, dir. Viktória Traub, 2017, Hungary, 15'33''
Moonday, dir. Rianne Stremmelar, 2018, Netherlands, 1'50''
Musical Traumas, dir. Miloš Tomić, 2018, Serbia, 10'26''
Night Walks, dir. Lizete Upīte, 2018, Latvia, 5'50''
Python and Guard, dir. Anton Dyakov, 2017, Russia, 14'13''
Roses Night, dir. Pencho Kunchev, 2018, Bulgaria, 11'06''
Tarask, dir. Oksana Kholodova, 2018, Russia, 5'40''
The Box, dir. Dušan Kastelic, 2017, Slovenia, 12'12''
The Brave Heart, dir. Luca Schenato, Sinem Vardarli, 2018, United Kingdom, 9'52''
The Cat's Regret, dir. Alain Gagnol, 2018, France, 8'37''
The Theory Of Sunset, dir. Roman Sokolov, 2017, Russia, 8'08''
Two for Two, dir. Jelena Oroz, 2018, Croatia, 8'
Two Trams, dir. Svetlana Andrianova, 2016, Russia, 10'
Untravel, dir.Ana Nedeljkovic, Nikola Majdak Jr., 2018, Serbia, Slovakia, 9'25''
Waves, dir. Vojtěch Domlátil, 2017, Czech Republic, 3'
Wicked Girl, dir. Ayce Kartal, 2017, France/Turkey, 8'
Yellow, dir. Ivana Sebestova, 2017, Slovakia, 6'45''

STUDENT FILM COMPETITION PROGRAMME:
42 films from Belgium, Bulgaria, Croatia, Czech Republic, Denmark, Estonia, France, Germany, Hungary, Israel, Italy, Latvia, Netherlands, Poland, Russia, Serbia, Slovakia, Spain, Switzerland, United Kingdom.

300 g/m2, dir. Kamila Kucikova, 2018, Estonia, Slovakia, 5'33''
A Blank Control, dir. Maëva Jacques, 2017, Belgium, 6'48''
Alef B'Tamuz, dir. Yael Reisfeld, 2018, Israel, 5'58''
Bacchus, dir. Rikke Alma Krogshave Planeta, 2018, Denmark, 5'08''
Cake Day, dir. Jeroen Koelewijn, 2018, Netherlands, 3'46''
Contact, dir. Léa Bancelin, 2018, France, 5'34''
Corner, dir. Lucija Mrzljak, 2016, Estonia, Czech Republic, 2'06''
Flower Found!, dir. Jorn Leeuwerink, 2017, Netherlands, 6'46''
Foglä, dir. Owley Samter, 2017, Switzerland, 3'26''
Ghostory, dir. Alžběta Göbelová, 2017, Czech Republic, 9'44''
Hide Nor Hair, dir. Tamás Rebák, 2017, Hungary, 2'08''
Homesick, dir. Yoav Aloof, Noy Bar, Hila Einy, 2018, Israel, 7'15''
In Our Skin, dir. Rosa Beiroa, 2017, United Kingdom, 3'55''
Into The Forest, dir. Chabier Karolina, 2017, France, Poland, 4'00''
Laundromat, dir. Madeleine Sayers, 2018, United Kingdom, 6'12''
Les Pionniers de l'Univers, dir. Benjamin Bernon, Clémentine Courbin, Matthieu Guevel, Anthony Rege, Jérôme Vanbeneden, 2017, France, 5'21''
Mehua, dir. Camille Aigloz, Simon Anding, Michiru Baudet, Margo Roquelaure, Diane Tran Duc, Lucy Vallin Holmes, 2017, France, 4'53''
Monsters Don't Exist, dir. Ilaria Angelini, Nicola Bernardi, Luca Barberis Organista, 2017, Italy, 3'26''
Non-Rainy Philosophy, dir. Fran Gondi, 2017, France, Spain, 6'45''
Paranoja Paranoje, dir. Katarina Jukić, 2018, Croatia, 4'34''
Quand J'ai Remplacé Camille, dir. Rémy Clarke, Leïla Courtillon, Nathan Otaño, 2017, France, 6'47''
Reverie, dir. Philip Louis Piaget Rodriguez, 2018, Denmark, 7'45''
The Awakening, dir. Stella Taneva, 2015, Bulgaria, 6'38''
The Beard, dir. Sofya Badalova, 2015, Russia, 7'00''
The Deep End, dir. Augarten Elise, 2017, France, 7'00''
Run Out Of White Horses, dir. Iveta Kotačková, 2017, Czech Republic, 6'45''
Schnurksel, dir. Leo Becker, 2017, Belgium, 3'10''
Service INC., dir. Isac Amisano, 2017, Italy, 7'12''
Sog, dir. Jonatan Schwenk, 2017, Germany, 10'14''
Soul For Sale, dir. Anna Belenkiy. Shira Salimi, Romy Granot, 2018, Israel, 10'34''
Sowing, dir. Maryna Miliushchanka, 2018, Germany, 7'24''
Strange Cargo, dir. Auguste Denis, 2017, France, 6'
Sweet Sweat, dir. Jung Hyun Kim, 2018, Estonia, Korea, 6'13''
Sweet Wee Hours, dir. Judith Herbeth, 2017, France, 4'23''
Tango Of Longing, dir. Marta Szymanska, 2018, Poland, 5'22''
Vertigo, dir. Liana Mihailova, 2018, Latvia, 3'25''
Wedding Day, dir. Zuzana Čupová, 2017, Czech Republic, 3'13''
White Lilacs, dir. Alex Bernas, 2017, United Kingdom, 5'57''
Wild Dogs, dir. Amit Cohen, Ido Shapira, 2018, Israel, 5'47''
Xian, dir. Roxane Campoy, 2017, France, 6:45
The Hat, dir. Katarina Srejić, 2018, Serbia, 3'21''
Tale About My Older Brother, dir. Filip Ignjatović, 2018, Serbia, 10'

CHILDREN'S COMPETITION PROGRAMME:
18 films from Belarus, Belgium, Croatia, France, Hungary, Israel, Lithuania, Russia, Slovenia.

A Bit Lost, dir. Helene Ducrocq, France, 2017, 5'
A Little Light, dir. Vladislav Bairamgulov, Russian Federation, 2017, 8'09''
Aiyana, dir. Rotem Paz, Israel, 2017, 4'
Coco's Day, dir. Tatiana Moshkova , Russian Federation, 2017, 4'20''
Croc & Odile, dir. Antoine Marchand, France, 2018, 1'32''
Funny Fish, dir. Krishna Chandran A. Nair, France, 2017, 6'20''
I Want To Live In The Zoo, dir. Evgenia Golubeva, Russian Federation, 2017, 6'
Koyaa - Dancing Socks, dir. Kolja Saksida ,Slovenia, 2017, 2'45''
Krasnoludki, dir. Roman Burmakov, Belarus, 2018, 4'49''
Land Without Evil, dir. Katalin Egely, Hungary, 2017, 4'
Look, dir. Meinardas Valkevičius, Lithuania, 2017, 3'30''
Mister Paper Goes Out For A Walk, dir. Ben Tesseur, Belgium, 2017, 8'28''
ON BOARD!, dir. Charline Parisot, France, 2017, 1'32''
Rose On The Moon, dir. Panna Horvath-Molnar, Hungary, 2017, 2'25''
Stuffed, dir. Élise Simoulin, France, 2018, 6'34''
The Gruff-Voiced Tree, dir. Anais Sorrentino, France, 2017, 6'30''
The Hunt, dir. Alexey Alekseev, France, 2017, 5'36''
White Crow, dir. Miran Miošić, Croatia, 2018, 9'07''

PANORAMA OF EUROPEAN FILM:
11 films from Estonia, France, Italy, Poland, Russian Federation, Spain, Switzerland, United Kingdom.

Circuit, dir.Delia Hess, Switzerland, 8'41''
Dead Horses, dir. Marc Riba, Anna Solanas, Spain, 2016, 6'15''
Good or Bad, Anastasia Chernova, Russian Federation, 2018, 8'08''
New Note, dir. Léa Fabreguettes, France, 2016, 2'44''
Our Story, dir. Lorenzo Latrofa, Italy, 2018, 4'31''
Strawberry Eaters, dir. Mattias Mälk, Estonia, 2018, 14'39''
Squaring The Circle, dir. Karolina Specht, Poland, 2018. 5'
The Bolt Connection, dir. Nicolas Lebas, Claire Cartier, Mathilde Dourdy, Thibault Grunenberger, Maurine Lecerf, Shih-Hui Pan, France, 2018, 6'51''
What It Feels Like, dir. Steven Fraser, United Kingdom, 2018, 3'00''
WhiteLand, dir.Ira Elshansky, Russian Federation, 2018, 6'42''
Woolworld, dir. Joanna Polak, Poland, 2018, 10'

PANORAMA OF BALKAN FILM:
8 films from Bosnia&Herzegovina, Bulgaria, Croatia, Hungary, Serbia, Turkey.

Bobo, dir. Andrej Rehak, Croatia, 2018, 14'04''
Happiness, dir.Dimitar Dimitrov, Bulgaria, 2018, 6'
How Steel Was Tempered, dir. Igor Grubić, Croatia, 2018, 11'40''
Off Season, dir.Láng Orsolya, Hungary, 2018, 10'
Sisterhood, dir. Jelena Prljevica, Serbia, 2018, 7'07''
Technement, dir. Branko Farac, Croatia, 2018, 11'46''
The Echo Of Time, dir.Mahmoud Atashi,Turkey, 2018, 7'07''
The Last Astronaut, dir. Goran Fazil, Bosnia and Herzegovina, 2018, 4'07''

NB: 2023 Festival Dates are tentative
Event Dates
From

02/10/2023

to

08/10/2023