Japan Media Arts Festival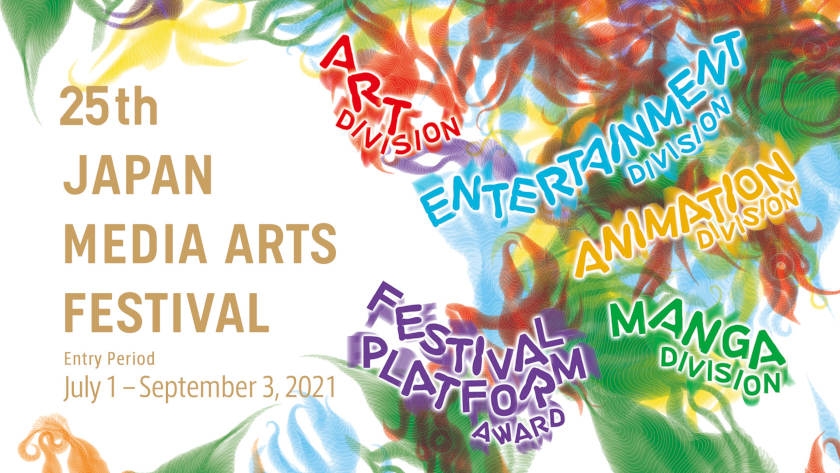 Category
ANIMATION & FILM FESTIVALS
Deadline | Event Dates (period)
Email
This email address is being protected from spambots. You need JavaScript enabled to view it.
Final submission deadline
2021-09-03
Submission/Registration Fee
No
Festival Description:
The Japan Media Arts Festival is a comprehensive festival of Media Arts (Media Geijutsu in Japanese) that honors outstanding works from a diverse range of media – from animation and comics to media art and games. The festival gives awards in each of its four divisions: Art, Entertainment, Animation, and Manga. It also provides a platform for appreciation of the award-winning and other notable works. Since its start in 1997, the festival has recognized significant works of high artistry and creativity, and in addition to a yearly Exhibition of Award-winning Works, has held other events, such as symposiums, screenings.
(Archive) 2021 Call for entries:

The Japan Media Arts Festival Executive Committee is now accepting entries for the 25th Japan Media Arts Festival. All artists around the world, without distinction as to professional, amateur, independent, or commercial, are invited to submit their works.
Animation Division: Eligible works
Animation Division
Animated feature films, animated short films (including opening videos, ending videos, etc.), animated TV series, videos for streaming, etc.
2020 Festival Coverage
2019 Festival Coverage:

NB: 2023 Festival Dates are tentative
Event Dates
From

23/09/2023

to

03/10/2023