KUKI International Short Film Festival for Children and Youth Berlin 2023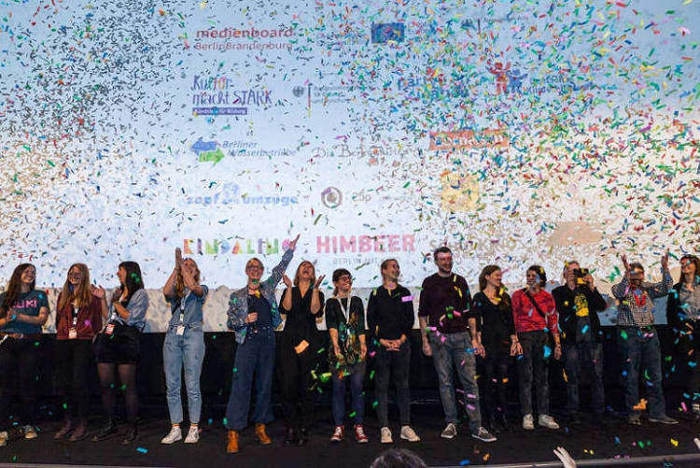 Category
ANIMATION & FILM FESTIVALS
Deadline | Event Dates (period)
Email
This email address is being protected from spambots. You need JavaScript enabled to view it.
Final submission deadline
2023-05-29
Submission/Registration Fee
Yes
Festival Profile

The films in the broad spectrum of programs deal with uncomfortable topics and raise questions, but they also inspire confidence and compassion, radiate joy and candidly tell of life's difficult hurdles and significant triumphs. We believe in the power that lies in sharing stories and experiences. We are committed to presenting the limitless possibilities of film. Encouraged by the input from our young audience, curators and juries and their astute comments and critical questions, we endeavour to remain true to our course of creating a festival that takes the interests and emotions of young people to heart.
The KUKI confetti-spirit stands for celebration, diversity and the power of community.
2023 Call for Entries
KUKI's competition programs are divided into the following age groups for children: 4+, 6+, 8+ and 10+. "Watch the World": is a Documentary Competition (audience award) for children aged 10+. And 2 TeenScreen Competition Programs are for ages 12+ and 14+ (curated by teenagers).
Special programs include the Environmental Program for Children aged 8+, the Foreign Language programs for ages 14+ in English, Spanish and French as well as "Teenage Riot!" and "Girls* Riot!" for older teens (and adults) aged 16+.
Films may

not be longer than 20 minutes

, and completed after 1 January 2021.
Films submitted will be considered for the following competitions:
- International Films for Children Competition (ages 4 to 12)
- International Films for Youth Competition (ages 12 and up)
- Documentary Competition (ages 10 and up)
- Environmental Program (ages 8 and up)
- all other non-competitive festival categories
- and for INTERFILM - 39th International Short Film Festival Berlin
Fee: 8 EUR per submission
Deadline: 29 May 2023
Event Dates
From

12/11/2023

to

19/11/2023