La Truca Festival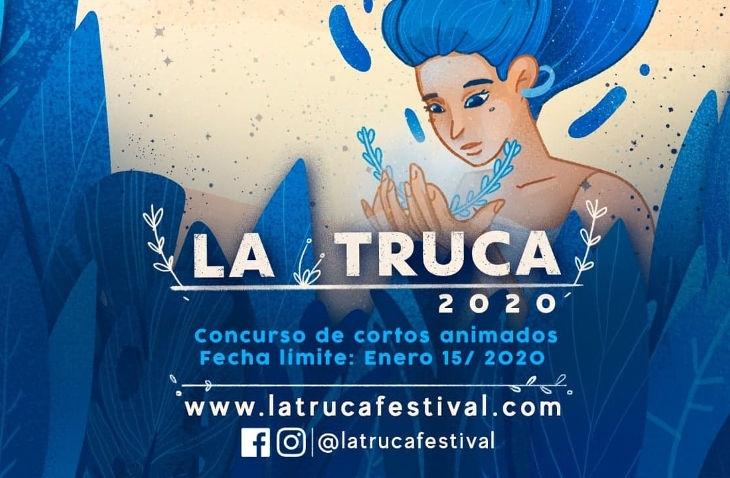 Category
ANIMATION & FILM FESTIVALS
Deadline | Event Dates (period)
Email
This email address is being protected from spambots. You need JavaScript enabled to view it.
Final submission deadline
2021-01-10
Submission/Registration Fee
No
2021 Dates TBC, Call for Entries to Follow
2020 Call for Entries (Archive)
La Truca ins an ANIMATION festival, it was born in 2011, in order to create an exhibition and learning space surrounding the animation industry. During the four days of the festival, workshops, lectures, discussions, exhibition of feature films and animated short films contest are held.
Short films that enter La Truca 10th Animated Short Film Competition, must:
Not have participated in previous La Truca entries.
Not be Advertising work, institutional videos or related works.
ANIMATED short film only.
Have been completed between the year 2015 and 2020.
Be subtitled in English if the language is different than Spanish.
Be longer than 1 (one) minute and less than 30 (thirty) minutes.
ANIMATED Shortfilms submitted to all categories, can be selected to be part of the festival's specific exhibitions, curated by the jury, and therefore CAN BE screened at various non profit events.
2019 Festival Coverage:
Event Dates
From

04/05/2021

to

08/05/2021