Madrese International Short Film Festival

Category
ANIMATION & FILM FESTIVALS
Deadline | Event Dates (period)
Email
This email address is being protected from spambots. You need JavaScript enabled to view it.
Final submission deadline
2021-09-21
Submission/Registration Fee
Yes
Festival Description
The school's student short film festival (Madrese Film Festival) is held in Iran by a group of artists who had interested in student's Art Condition and with the help of many sponsors since 2013. This festival, which is one of the largest student festivals in Iran, has started with the aim of discovering students' artistic talents, creating a background for talents and training creative students, and has received more than 2,500 works in different academic levels in its previous period."
(Archive): 2021 Call For Entries
This festival just accepts student works who are under 19 years old. -The film must be completed after January 1, 2017
 Short fiction and animation time should be less than 40 minutes.
Awards
---------
Best Short Fiction Film
--------
Best Documentary
--------
Best Animation
--------
Best Video Art
--------
Jury member`s Choice
--------
People Choice`s Best Film
Deadline: 20 July (regular), 21 September 2021 (late deadline)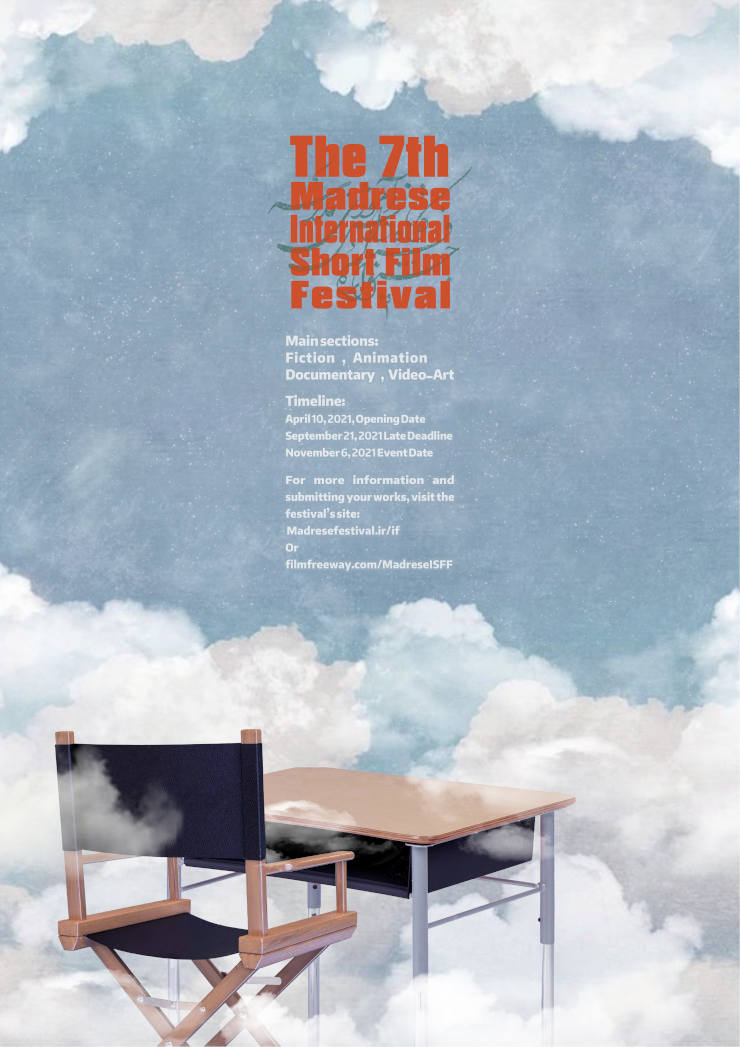 NB: 2023 Festival Dates are tentative