Feature Animation
19 Animation Features for Annecy Festival 2021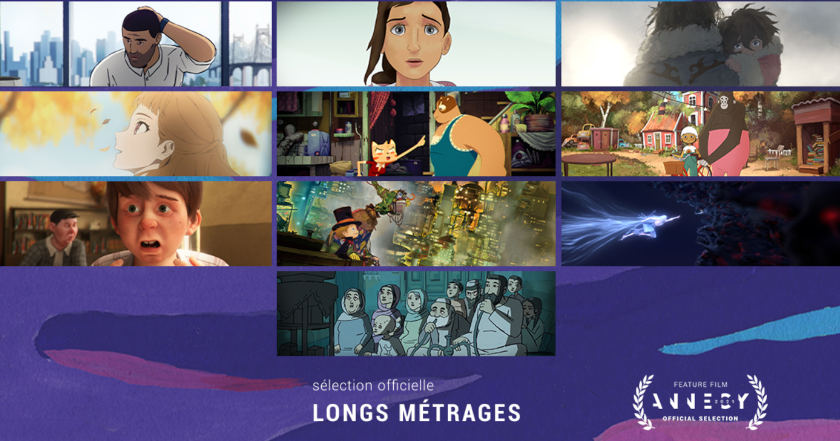 Even more stories of people migrating and traveling from one place to the other have been selected at this year's Annecy Festival. 10 animation features have been selected in the Official Competition, and 9 animation features compete in the festival's Contrechamp Competition.
Michaela Pavlátová (Tram) and her My Sunny Maad is surely not to miss; it tells the story of a young Czech woman who goes to live in a post-Taliban Afghanistan. In Flee by Jonas Poher Rasmussen (premiered at Sundance Festival 2021), the reverse course is tracked. The assimilated Amin needs to retrace his own roots as an Afghanistan refugee to Denmark.

A third animation feature. Lamya's Poem by Alex Kronemer (screenwriter for Bilal: A New Place of Heroes) has the Syrian refugee crisis as its main focus.
The Contrechamp Competition features the Rotterdam-premiered poetic animation documentary on Quebec Archipel (Félix DUFOUR-LAPERRIÈRE). The US paleontological-mythical journey Cryptozoo by Dash Shaw (premiered at Berlinale Generation) competes, while Canadian veteran Pierre Hébert presents the 121-minute poetic documentary Mount Fuji Seen from A Moving Train.
There are two animation features already produced but not in the Annecy lineup: Where's Anne Frank? by Ari Folman and The Crossing by Florence Miailhe, and there are many speculations that we are going to hear more about those films in the Cannes Festival lineup.

Another animation feature, the stop-motion Even Mice Belong In Heaven by Denisa Grimmová & Jan Bubeníček will screen as a sneak preview during the festival.
The full Annecy Festival line-up:
 
Flee, Directed by: Jonas POHER RASMUSSEN | Country: Denmark, France, Norway, Sweden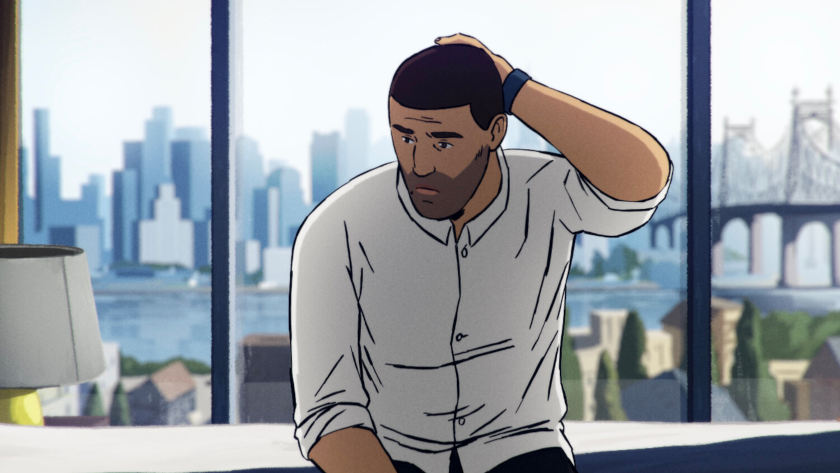 This is the true story of a man, Amin, on the verge of marriage that compels him to reveal his hidden past for the first time. A secret he has been hiding for over twenty years threatens to ruin the life he has built for himself. He recounts his dramatic journey as a child refugee from Afghanistan to Denmark.

Hayop Ka! The Nimfa Dimaano Story, Directed by: Avid LIONGOREN | Country: Philippines
Nimfa Dimaano, a perfume saleskitty, falls head over paws for Iñigo - a dashing dog about town. Trouble is, Nimfa still shares a shanty with her drab of a lover Roger - a mall janitor mongrel. Could this new dog in her life save Nimfa from her poor cat woes? In this animal world, amorous cats and dogs put their own spin on daytime soap opera.

Jiang Ziya: The Legend of Deification, Directed by: Wei LI, Teng CHENG | Country: China
After the great Battle of The Gods, when Jiang Ziya is about to be named the Leader of the Gods, he is sent to Earth for a momentary mistake and spurned by the world. Jiang Ziya must make a difficult choice between his heart and his destiny. In the end, he finds his real self and restores the relationship between Human, God and Demon.

Josee to Tora to Sakanatachi,  Directed by: Kotaro TAMURA | Country: Japan
A young girl Josee, paraplegic from a very early age, lives in her own world between painting, books and her overflowing imagination. Tsuneo, in a marine biology faculty, would like to continue his studies in Mexico to be able to live his ultimate dream: to dive in tropical waters. For that, he needs money. Just then, a job literally falls into his lap when he collides with Josee.

Lamya's Poem, Directed by: Alex KRONEMER | Country: Canada, USA
A young Syrian refugee girl finds a magical gateway to meet the great 13th century poet, Rumi, and helps him write the poem that 800 years later saves her life.

Ma famille afghane, Directed by: Michaela PAVLÁTOVÁ | Country: Czech Republic, France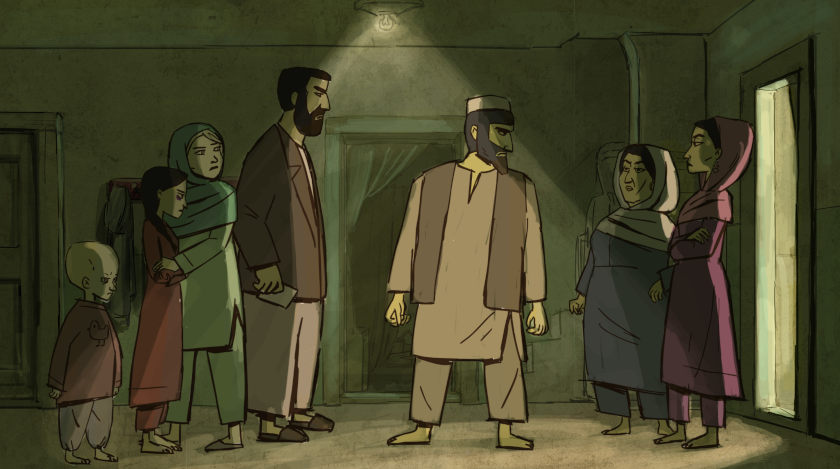 When Herra, a young Czech woman, falls in love with Nazir, an Afghan, she has no idea what kind of life awaits her in post-Taliban Afghanistan, nor of the family she is about to integrate into. A liberal grandfather, an adopted child who is highly intelligent and Freshta, who would do anything to escape her husband's violent grip.

Poupelle of Chimney Town, Directed by: Yusuke HIROTA | Country: Japan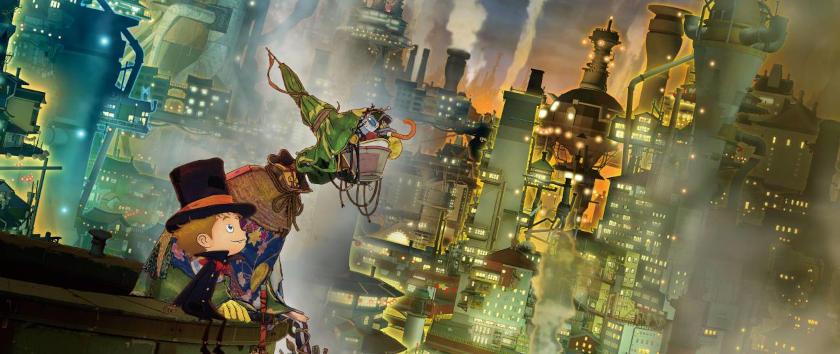 Young Lubicchi and a man made of garbage, Poupelle live among the thick smoke from the chimneys of his isolated town. Lubicchi yearns to see the "stars" and to learn the truth his father always told him about.

Rotzbub, Directed by: Marcus ROSENMÃŒLLER, Santiago LOPEZ JOVER | Country: Germany, Austria
1960's Siegheilkirchen, a small town in the Austrian hinterland is steeped in reactionary and ultra-Catholic attitudes. The son of a hard-working innkeeper and his wife, called Snotty Boy by all and sundry, is at odds with the narrow-minded confines of his home town. But his unstoppable talent for drawing gives him an outlet for his discontent.

The Ape Star,  Directed by: Linda HAMBÄCK | Country: Denmark, Norway, Sweden
The eight-year-old orphan Jonna is longing for a mother. One day, an old car stops outside the orphanage and out steps a gorilla who picks Jonna for adoption. It soon becomes clear that they have more things in common than they initially thought.

The Deer King, Directed by: Masashi ANDO, Masayuki MIYAJI | Country: Japan
Van, the former leader of a warrior corps who fight for their homeland, is captured and seized as a slave. One night, vicious mountain dogs attack, causing a mysterious plague. Van escapes the chaos, helping a young girl who he decides to raise. Meanwhile, a doctor seeks a cure for this disease.
Feature Films Contrechamp in Competition

Absolute Denial Directed by: Ryan BRAUND | Country: United Kingdom
An obsessive, genius programmer sacrifices everything in his personal and professional life to build a computer of unprecedented power. After weeks in isolation and watching his life crumble around him, he must now confront the ever-increasing problem of a machine that is much smarter than himself.

Archipel, irected by: Félix DUFOUR-LAPERRIÈRE |  Country: Canada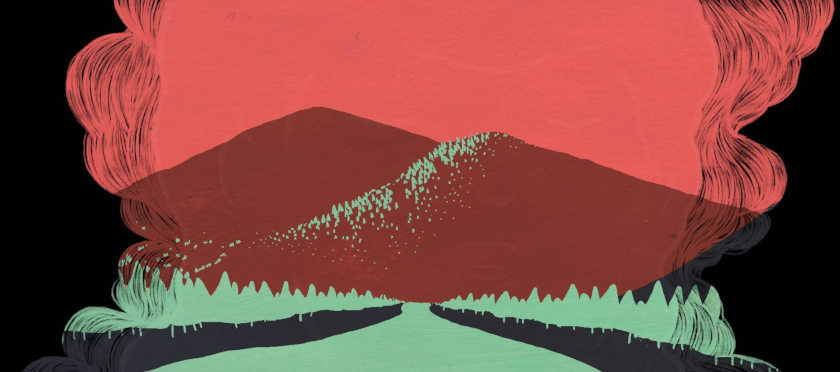 A true animated film about invented islands. About an imaginary, linguistic, and political territory. About a real or imaginary country, or something in between. "Archipelago" is a feature film drawn free hand and with meticulous language, that tells and dreams of a place and its inhabitants, to tell and dream a little of our world and its times.

Bob Cuspe - Nós Não Gostamos de Gente, Directed by: Cesar CABRAL | Country: Brazil
Bob Spit, a comic book character, lives in a post-apocalyptic desert inside the mind of his creator, the legendary Brazilian cartoonist Angeli. When Angeli decides to kill off Bob, the old punk leaves this wasteland and faces his creator.

Chicken of the Mound, Directed by: Xi CHEN | Country: Germany, China
A particularly curious chicken larva did not undergo the adult transformation and did not hide in the cave. Instead, it roamed the plains and mounds wearing robot armour.

City of Lost Things, Directed by: Chih-Yen YEE | Country: Taiwan
A 16-year-old struggling teenager, Leaf, runs away from home, skips classes and mysteriously ends up in a peculiar place, the City of Lost Things. There he meets Baggy, a 30-year-old plastic bag. Baggy never sees himself as just another piece of unwanted junk. He has a purpose in life - to lead his tribe to flee City of Lost Things.

Climbing, Directed by: Hye-mi KIM | Country: South Korea
Se-hyeon, a professional climber who recently recovered from a car accident, discovers that she's pregnant just before the World Championships. She struggles to break free from the pressures of motherhood. Meanwhile, she receives texts from herself who's had a completely different life after the accident. Most importantly, she wants to keep her baby.

Cryptozoo, Directed by: Dash SHAW | Country: USA
As cryptozookeepers struggle to capture a baku (a legendary dream-eating hybrid creature) they begin to wonder if they should display these rare beasts in the confines of a zoo, or if these mythical creatures should remain hidden and unknown.

Le Mont Fuji vu d'un train en marche, Directed by: Pierre HÉBERT | Country: Canada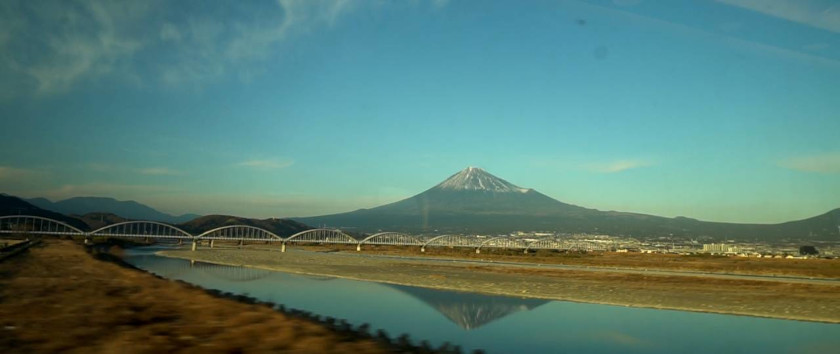 This is a poetic and animated meditation inspired by two trips the director made to Japan. Images and sounds from daily life as well as recordings of his performances, most notably one with the dancer-choreographer Teita Iwabushi. There is no story as such, but a formal construction with sound and images. What can be seen in Japan when Mount Fuji is invisible, lost in the clouds?

Meu Tio José, Directed by: Ducca RIOS | Country: Brazil
It begins in 1983 in Salvador city, with the attack against José, an ex-member of a left-wing political group. Meanwhile, his nephew Adonias is worried about an assignment his teacher has given him. Consequently, Adonias has to deal with his family's suffering, conflicts at school, and the anguish of having to write his school essay.

For the first time, the Fondation Gan pour le Cinéma will give the Gan Foundation Award for Distribution will now reward a feature film from the official competition (20,000 € endowed prize to the French distributor of the film chosen by the Fondation).
Annecy Festival takes place both onsite and online, 14-19 June 2021.
SIGN UP: Want to read more free articles like this? Sign up for Our Newsletter