Feature Animation
Flow by Gints Zilbalodis: First Teaser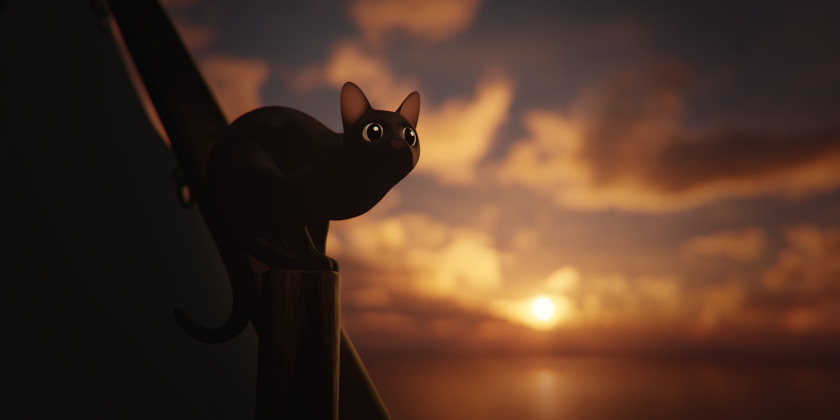 Oops, he does it again. Gints Zilbalodis, the one-man creator of the 3D animation feature 'Away' (our review here) now finds himself in a similar, but perhaps richer adventurous world with his second animation feature, 'Flow'
After a ter­ri­ble flood wreaks hav­oc on the world, a stub­born­ly, inde­pen­dent cat is forced to share a small boat with a group of oth­er ani­mals. Get­ting along with them turns out to be an even greater chal­lenge for him than sur­viv­ing the flood.
The film is a co-production between Dream Well (Latvia), Sacre­bleu Productions (France), and CINÉ-LIT­TÉ Productions (Ger­many), and it was pitched during the 2022 Cartoon Movie.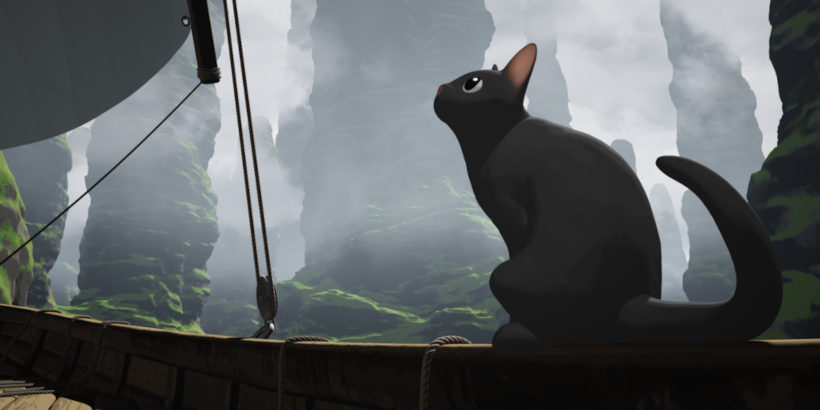 The main character, the cat, is very independent and stubborn', Gints Zilbalodis tells Zippy Frames. His companions are a dog, a capybara, a bird and a lemur. The 75-minute film in development (budget: 3,1M EUR) had a more challenging writing process. 'With Flow I spent a lot more time on the script going through many drafts', he confesses. 'This was  a very difficult process for me as writing doesn't feel natural for me but it was definitely very useful for the film to try out many of the ideas in the script stage and see if they work out or not'. ('Away' in comparison, only had a rough outline of the story -details were improvised while making the animatic).
The teaser trailer for 'Flow' is mystical, even though the project is described as a family film. Zilbalodis wants the finished film to share of the mystic elements of his first feature animation, but promises humor, driven by the animal behavior -itself a pass for a wider audience.
The tripartite co-production partnership makes it easier for the writer-director to find collaborators (skilled riggers, concept artists and animators); still, Zilbalodis will be very much involved in the project by making the animatic, take the art director hat and (once again) be the film's own composer as well.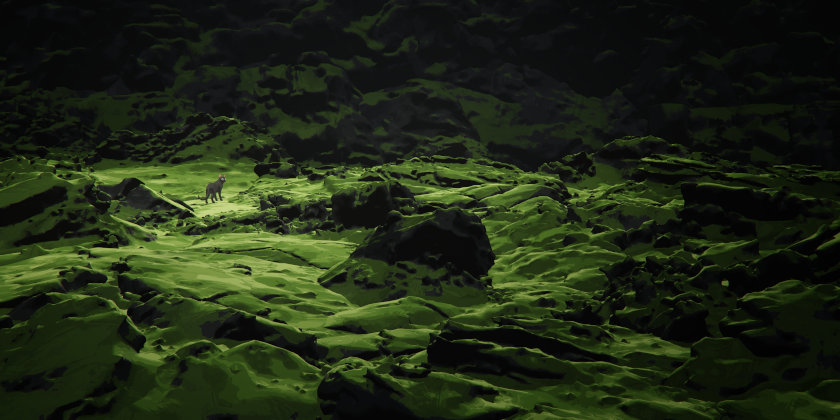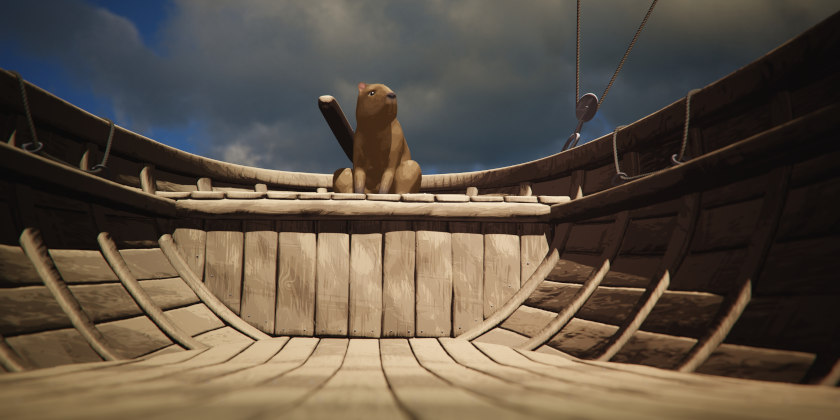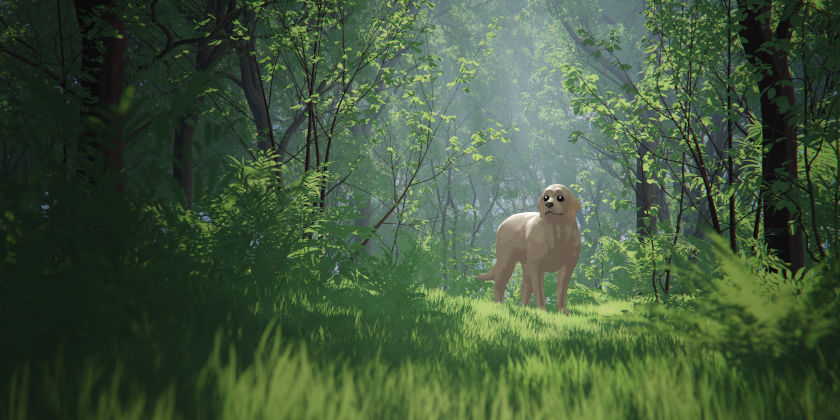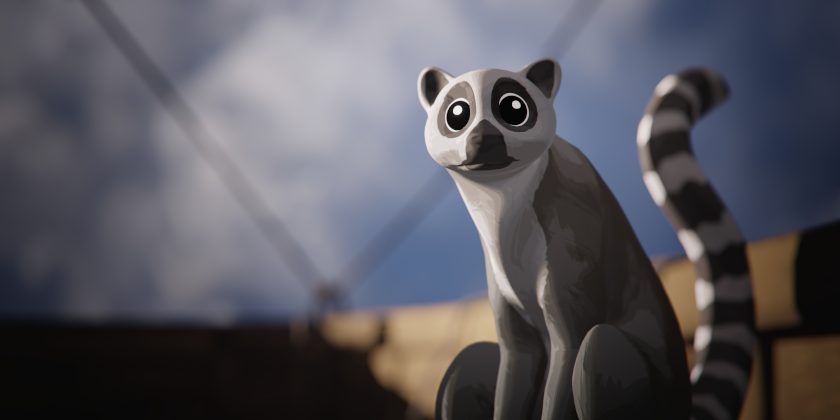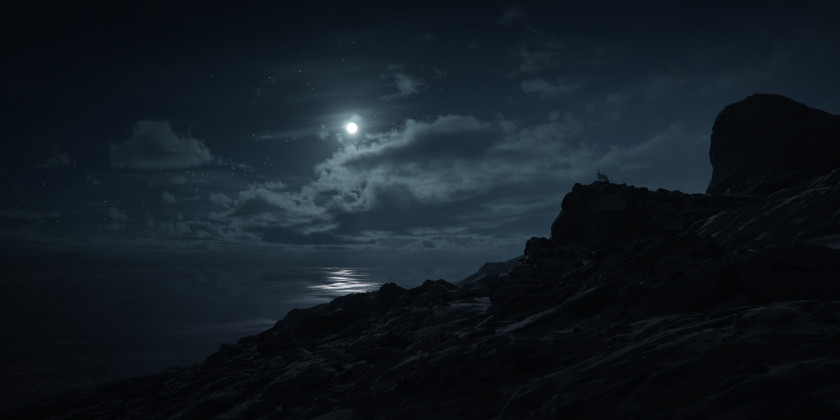 Talking of art direction, he considers a richer, more advanced technique. 'I spent almost the first two years developing and exploring various tools and workflows. The goal is to create a balance of a striking, graphic look and an immersive world that feels alive'
The CARTOON Movie Bordeaux experience (9-11 March 2022) has been a fruitful one, especially in learning from other project. Most of the financing is now in place, and development is progressing 'in full speed - the project to be released in 2024.
He himself describes 'Flow' as a cat journey from being alone to learning to trust and accept others; Zilbalodis finds some parallels to his own creative and personal journey -and his outcast heroes are very much welcome.
Watch the teaser trailer for 'Flow':
SIGN UP: Want to read more free articles like this? Sign up for Our Newsletter
Read More About: