Feature Animation
My Father's Dragon by Cartoon Saloon: First Image and Cast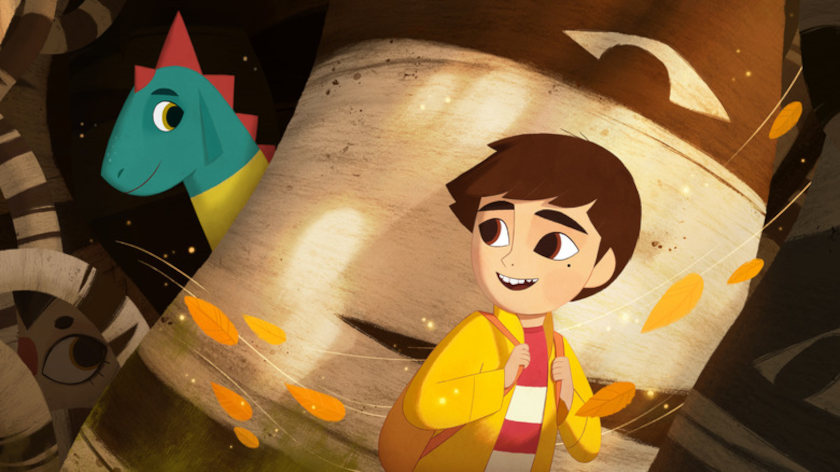 After the Oscar-nominated 'Wolfwalkers' the Irish animation studio Cartoon Saloon, which boasts a lot of indie hits (The Secret of Kells, Song of the Sea, The Breadwinner) returns with the new animation feature 'My Father's Dragon'.
The script is penned by the Inside Out scriptwriter Meg LeFauve, and it will be a Netflix release.
Based on the US author Ruth Stiles Gannett's eponymous book (1948) and its sequels, the film follows a boy named Elmer, who has trouble finding his way to urban life with his mother. He runs away and heads towards Wild Island, a land of wondrous beasts and enchanting situations; a special dragon will here wait for Elmer to rescue him and become friends.
The storyline looks like a US match to the storyline of the Irish folklore-based 'Song of the Sea' animation feature; here the director is Nora Twomey, of the Oscar-nominated, more dramatic film, 'The Breadwinner'.
Jacob Tremblay will voice Elmer, joined by Ian McShane, Whoopi Goldberg, Rita Moreno, Golshifteh Farahani, Alan Cumming, Judy Greer, Chris O'Dowd, Yara Shahidi, Jackie Earle Haley, Mary Kay Place, and Dianne Wiest.
Expect the same, meticulously researched aesthetic from Cartoon Saloon studio, and a more advanced directorial take on children's character development than the usual US studio fare. 
SIGN UP: Want to read more free articles like this? Sign up for Our Newsletter
Read More About: