Reviews
Archipel | Film Review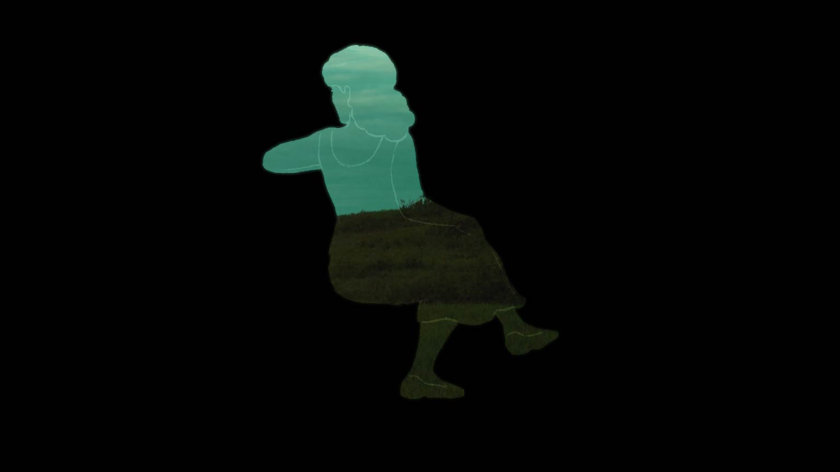 There's a lot to admire in the sophomore feature Archipel by Félix Dufour-Laperrière (production: Embuscade Films) and a lot to wonder (and wander) about. The Ville Neuve Quebec filmmaker makes a film about superimposition -not a moment in this translucent film passes by without thinly superimposed layers of images and words battle for attention in a Quebec travel that fittingly comes out at the times of home confinement

Using a voice over that heavily recalls Resnais' Hiroshima Mon Amour (1959), the couple looks incessantly for the landscape that both have to traverse, in a meticulously selected hybrid of live-action footage, newsreels and animated sequences.

Assuming a post-traumatic stance, Archipel wants to move further and beyond all particularities that have surrounded Quebec's history, leaving only their reflection in turn. The 20th century Canadian journalist and militant Pierre Vallières, associated with the Front de libération du Québec separatist group, gets a sparse mention; the same goes for Jacques Ferron, the doctor who offered free services out of social solidarity. These names have left their mark in a film that stubbornly refuses to offer informative details (too painful, perhaps), and seeks instead a shelter -not an escape- in imagination.
A very meticulous travelogue from Montreal to small towns and islands like L'Assomption town (where the most imaginative animation sequences take place), Archipel is still not a nature or even poetic documentary; it focuses closely and almost instinctively on people. Dancing crowds, farmers in their daily chores, souls ascending to heaven, these are all signs of a common life which needs to be respected in this common land -a land which includes its indigenous people as well.
With a very leisurely pace, which sometimes minimizes its own importance,
Archipel
always puts dilemmas: imagination and hope vs. reality and simple satisfaction being the stronger of them. The whole of the film looks like the age of social struggles has now passed by; here is the new era of connecting all the disparate islands of hope into a new archipelago.
Defiantly bold in its conception, Archipel can switch not just from animation to live-action, but also constantly change our framing experience, as if we are already in a post+ world. The film's soundtrack by feu doux (Stéphane Lafleur and Christophe Lamarch-Ledoux) lifts the film in mid-air, a perfect place for such film to connect all its impressions. Animation here is not used as a show-off ingredient, but as an adding experience to a material both narrated and viewed. The film's dialogues as a stream of memory are welcome, but their proper development throughout the film is not always secured.
One of the poems of the Message Sticks (Tshissinuatshitakana), narrated in the Innu-aimon language here mentions that "we are rare, we are rich, like the land we dream". Archipel's stream-of-consciousness narrative is rare in mainstream animation, it is rich and is a guide to an imaginary land. It can be almost cryptic at times, but it is a enriching experience to watch.
Vassilis Kroustallis

Archipel had its world premiere at the 50th International Film Festival Rotterdam, Big Screen Competition (1-7 Feb 2021).
SIGN UP: Want to read more free articles like this? Sign up for Our Newsletter