Reviews
Ma Vie de Courgette Review: Everything's Not Quiet At the Puppet Front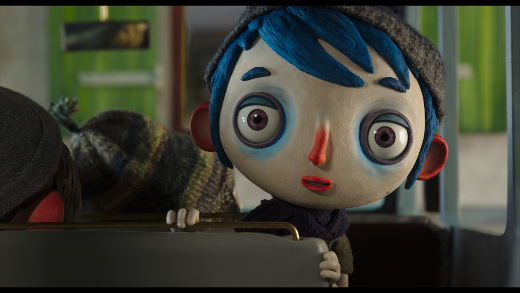 It is always more interesting and breath-taking to film uneasy situations than happy returns of the day.
Swiss director Claude Barras and the team of Rita Productions, which (along with Blue Spirit Productions, Gebeka Films & KNM) produces Ma vie de courgette know that very well.
Based on Gilles Paris' book, Autobiography of a Courgette, and adapted for the big screen by Céline Sciamma, the 65-minute stop-motion film tells the story of abandoned or orphaned children in the tradition of Charles Dickens and (more contemporary) Truffaut's 400 blows.
But, whereas orphanage for Dickens was a place of abuse, Claude Barras wants his orphan house (where none less than 7 children inhabit) to be a place of joy.
So, drama in My vie de courgette comes very early and with a torrential power. With a scene coming straight out of Precious (2009) in its prologue, Ma vie de courgette captivates and terrifies at the same time, when the 9-year-old boy Icare (called Courgette by his mum) kills his drunkard mother in an accident.


It is a shocking and daring prologue that contemporary US animation features could never dream of implementing. The big, wide-eyed Courgette may be undecipherable in terms of mouth movements, but Barras and his production team have substituted small talk with rolling eyes, full of wandering and wondering about a new home.
The moment the adorable Courgette enters Fontaines Foster Care Center, he has to face bullying, misunderstanding, but also the occurrence of a love interest.
This is where the script loses steam, feeling the need to have as much cultural diversity and background stories (but not actually showing them).
From this point on, Courgette becomes a secondary character and the story moves on to the more interesting "rough guy" Simon (a shame there was no time to develop his own story) and the other guys who have their own secrets in the backyard.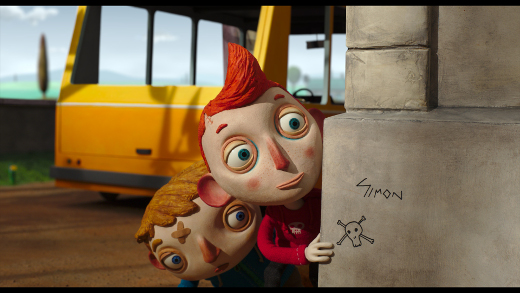 It is Camille's substory, the newcomes who looks like a Courgette-alike,  which spins off a renewed interest for the film. Her Aunt is constantly trying to take her with her, but we'll all know that nothing good will come out of it.
Except for her, adults in the film are rather compassionate and ready to easily adopt or foster children in need - the cop and Courgette's saviour Raymond is an admirable case in point.
What is really interesting and heart-breaking in the fifty-four puppet world of Ma vie de courgette is the collective response to the happiness of others. This is not always pointed out loud and clear, but when it does so, it brilliantly conveys the feeling.
For instance, the painfully cold and mute expression all kids give when another kid with his mum skiies in the snow. They really know that this situation has forever eluded them.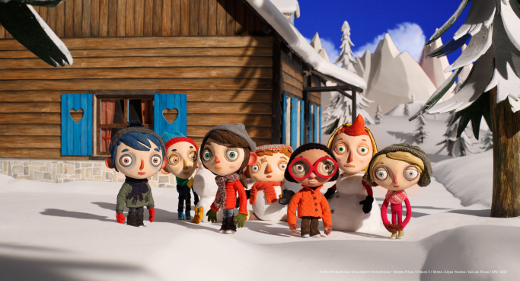 Voice acting is pitch-perfect in the film, and helps fine-tuning the characters' expressions themselves.
The 60 (or more) sets built offer a safe, non-threatening place for children inside the film, whereas character design brings immediate engagement. Ma vie de courgette puppets are warm, agile and dressed in an unglamorous (but colorful) way.
Ma vie de courgette could have been developed in a more dramatically satisfying direction, and solves its narrative problems rather too fast for its intentions.
But make no mistake: the film is completely different (and better) from US animation films featuring children, who need to become superheroes in order to grow up.
Children in Ma vie de courgette are not (and do not want to be) the playthings or the puppets of the grownups, and their problems remind us of an earth-bound world, which we know pretty well. And (despite their own problems) they are cute, by the way.
Vassilis Kroustallis
Read More About: