177 Animated Films for Animafest, Zagreb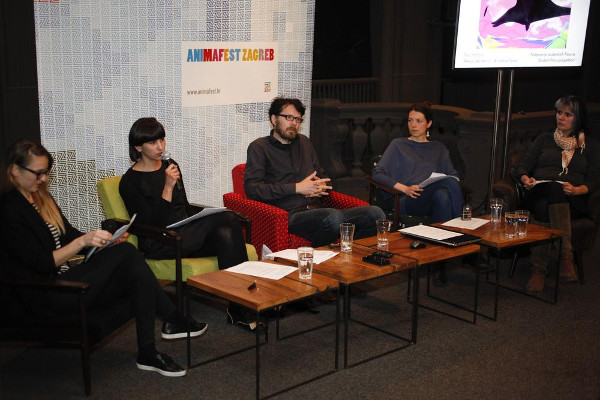 (photo: Ana Mikin, Vjera Matkovic, Daniel Suljic, Petra Zlonoga, Ivana Bosnjak during the 2015 Animafest press conference)
The selection results of the 25th edition of the World Festival of Animated Film – Animafest Zagreb were presented at Europa Cinema, and  announced by Animafest's artistic director Daniel Šuljić, producer Vjera Matković, and selection committee members Petra Zlonoga and Ivana Bošnjak.
The competitions include 177 films (1605 films from 77 countries were submitted) which were categorised, according to the new festival structure, in one feature animation competition and five short animation competitions: short, student, commissioned and children's competitions, and the new Croatian film section.
There are some strong names in the international competition. Konstantin Bronzit (We Can't Leave Without Cosmos), Paul Driessen (Cat Meets Dog), Theo Ushev (Somnabulo), Andreas Hykade (Nuggets), Don Hertzfeldt (Word of Tomorrow), Pritt Pärn (Pilots on the way home) all of the above compete for an award among the 38 short ilms in competition.
 The feature competition includes Bill Plympton (Cheatin'), the Oscar-nominated Song of the Sea by Tomm Moore,  and Signe Baumane's Rocks in my Pockets, and a Croatian film by animator Dalibor Barić and composer Tomislav Babić Unknown Energies, Unidentified Feelings.
43 films were selected for the student shorts competition, and at the discretion of the student selection committee, Bezalel Academy of Art and Design (Israel) won the award for best animation school.
 Chaud Lapin by Alexis Magaud, Soline Béjuy, Maël Berreur, Géraldine Gaston, Flora Andrivon (France) at the Animafest student competition.
The new competition category of Croatian films includes 17 films of younger generations.
The selection committee was composed by Animafest artistic director Daniel Šuljić (feature, short, student films and Croatian competition), Nikica Gilić and Petra Zlonoga (short films, Croatian competition), Ivana Bošnjak and Marko Meštrović (student competition), Lado Skorin (commissioned film competitio), and Martina Peštaj (children's film competition) .
The merging of festival's short and feature edition was described by festival producer Vjera Matković as an inevitability due to the growing film production: This increase in production became really hard to follow biennially, therefore transferring to the annual edition was necessary to maintain competitiveness on the international scene and preserve the status of one of the leading international A-festivals.
Lifetime Achievement Award 2015  for the 2015 Animafest will go to French animation director Michel Ocelot, the master of animation and Animafest's double Grand Prix winner. He will accept the award in person at the festival's opening ceremony, and his works will be shown in the Masters of Animation section. Learn more about Animafest's special achievement award.
 This year's theme programme will celebrate the 150th anniversary of Lewis Carroll's famous book Alice in Wonderland, which thematically supports both the film and the off-screen programme.
Next to film programmes, there is also the second edition of the International Symposium on animated film, Animafest Scanner – on 10 and 11 June it will again gather leading animation historians and theoreticians from all over the world.
 Programmes where animation is presented outside cinemas: in museum and galleries (project Animation goes MSU! and exhibitions at ULUPUH gallery) are developed side by side, as well as in the world of video games and in public space through events and AV performances.
The 25th Animafest Zagreb takes place between 9 and 14 June at cinemas Europa, Tuškanac and Cineplexx Kaptol Centre. 
The festival partners are the Croatian Audiovisual Centre and Zagreb City Office for Education, Culture and Sport. The student programme sponsor is Urbanka Erste Bank.
 Storm Hits Jacket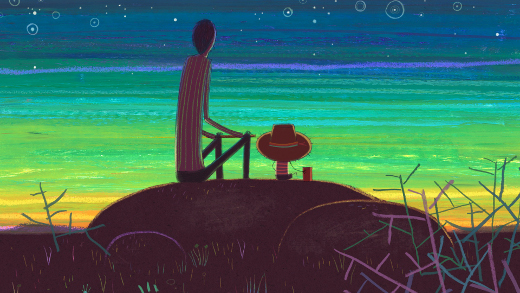 The Boy and the World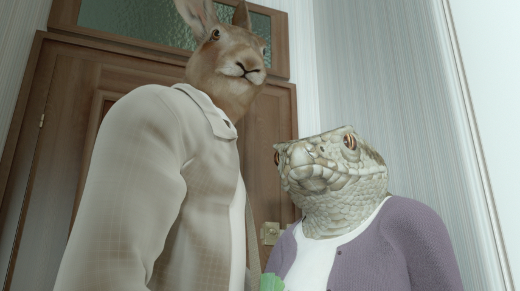 Chaud Lapin
Read More About: