27th Animafest, Zagreb: Comics and Masters
1. THEME PROGRAMME:  the connection between comic book and animation, and  adaptations of comics into animated films.
The line-up includes several feature-length adaptations like the iconic Fritz the Cat by Ralph Bakshi based on Robert Crumb's work.
 Three selections include different short animations chosen by Amidi Amidi (editor-in-chief of Cartoon Brew), Jens Meinrenken, Berlin-based curator, and Daniel Šuljić, Animafest's artistic director, as well as a selection of works by Croatian comic book artists who successfully had their go at animation medium is also at work.
Also an exhibition of motion comics – a contemporary comic book form which appeared with the development of internet and uses animation elements – in association with the Swiss comic book festival Fumetto at ULUPUH Gallery is also a festival part.
2. MICHAEL DUDOK DE WIT Masterclass: The Oscar-awarded director comes to Zagreb for a Masterclass (10/6, 10:30) and talks about the Oscar-nominated film The Red Turtle (in competition). No need to say more.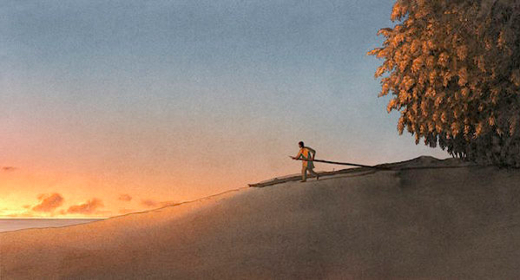 The Red Turtle
3. JEAN-FRANÇOIS LAGUIONIE: A late addition to the festival programme, the French auteur will talk about his Louise on the Shore feature (in competition).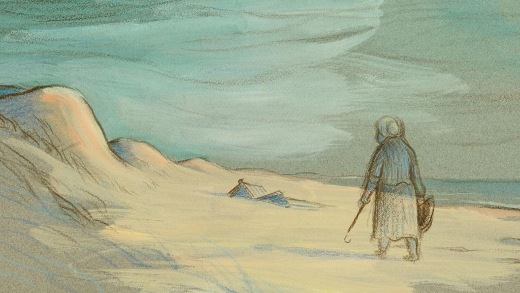 Louise en hiver
4. BORDO: Croatian master of animation Borivoj Dovniković Bordo (1930), one of the most important names of the Zagreb School of Animation, and one of the fathers of Professor Balthasar is the winner of 27th World Festival of Animated Film – Animafest Zagreb's Lifetime Achievement Award. The award will be presented to him at the official festival opening ceremony (5 June). The festival  will also screen a retrospective of his films, set up a special exhibition and host a lecture on his work.
5. TWO LADIES: The ever-reliable Chintis Lundgren (Life with Herman H. Rott) presents the adventures of a recluse gay fox called Manivald (a pilot for a series) in Grand Competition - Short Film.
Manivald is a fox in his thirties, still living with his mother. One day a washing machine repair guy comes and things get wild.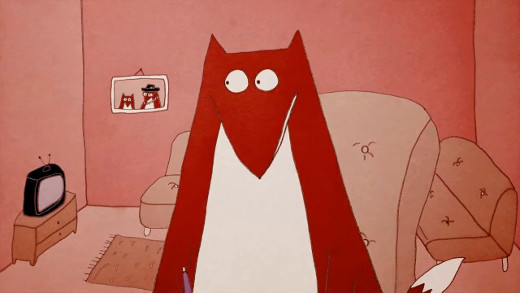 Manivald
Also, Eva Cvijanović, director of the much-awaited short The Hedgehog's Home will discover how the animated adaptation of the popular, timeless children's story was born in The Making of event (9/6, 11:30).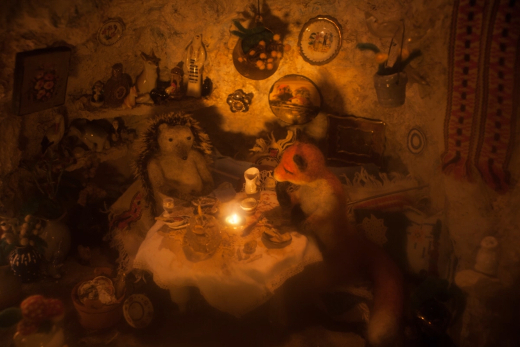 The Hedgehog's Home
6. ROSTO Masterclass (9/6, 10:30)  Dutch artist Rosto will share his creative views in making his surrealist, musical fantasies. Not to miss.
7. ANIMAFEST SCANNER SYMPOSIUM (06–07/06, 10:00-17:00  Chilloutka, Ilica 15/1)  CalArts Professor and animation historian Maureen Furniss (also receiving the festival's Award for Outstanding Contribution to Animation Studies 2017) headlines the symposium on animation studies. Topics include the changing role of the festivals, animation and comic, animation in the mind, VR and the web.
8. BOOK PRESENTATIONS: Maureen Furniss,  Ben Mitchell, Simon Bogojević Narath. Detailed info
9. PARTIES: @ Story Supercaffe, Vinyl and Melin. Jam session with Dudok de Wit on the Piano; Saturday night karaoke;  the 100th Animatik TV show.
FACTS:

FESTIVAL: Animafest Zagreb - World Festival of Animated Film
FILMS: 350
JURIES:
SHORT FILMS: Michaela Pavlátová, Czech animation director; Rosto, Dutch director, musician, visual artist and comic book author; Amid Amidi, the initiator and editor-in-chief of Cartoon Brew website; Nobuaki Doi – animation critic and curator, head of New Chitose Airport International Animation Festival; and Marko Tadić, animation director and visual artist.
FEATURE FILMS: Natalia Lukinykh, animation critic and professor with ASIFA Russia, Ben Mitchell, animation director, comic book author and executive producer of Skwigly website; Simon Bogojević Narath, director, video artist, comic book author and animation professor.
STUDENT AND CROATIAN COMPETITIONS: Alberto Vázquez,Spanish animator, director and comic book author; Jana Jakoubek, the artistic director of International Comic Book Festival Fumetto in Lucerne; Sandra Malenica, managing director of Public Open University Varaždin and programmer at VAFI festival.
TICKETS:  Αvailable online via Kupiulaznicu.hr and at the ticket offices of Europa, Tuškanac and Kinoteka.
DATES: 5 to 10 June 2017
WEBSITE: http://www.animafest.hr
Read More About: