80 Short Films For Annecy Festival 2019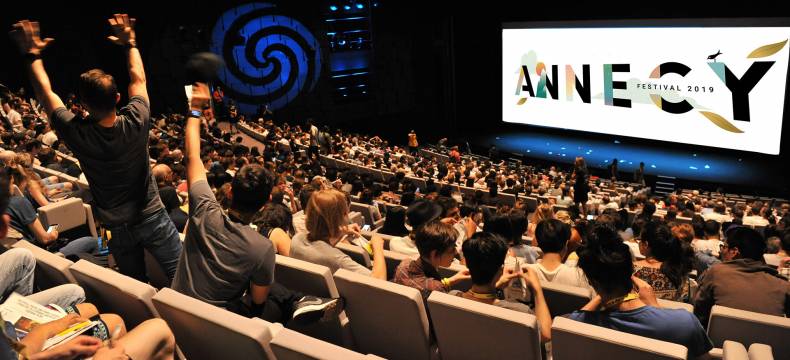 There seem to be some familiar names at the 2019 Annecy Festival edition, which seems to want to build a tradition of re-occurring filmmakers in its yearly selection slate, at the same time keeping a clear distinction between narrative and more experimental worlds (the latter relegated to the "Off Limits" category).
The 2019 selection, 40 Shorts and 8 for the Off-Limits category, 23 for the Perspectives category, 9 in the Young Audience category) brings new films from Franck Dion (Per Aspera Ad Astra), Regina Pessoa (Tio Tomas), Dahee Yeong (Movements).
The Sundance-premiered, 26-minute film Acid Rain by Polish Tomek Popakul also screens in competition, as well the Rotterdam-premiered The Juggler by Skirmanta Jakaite (Lithuania/ France).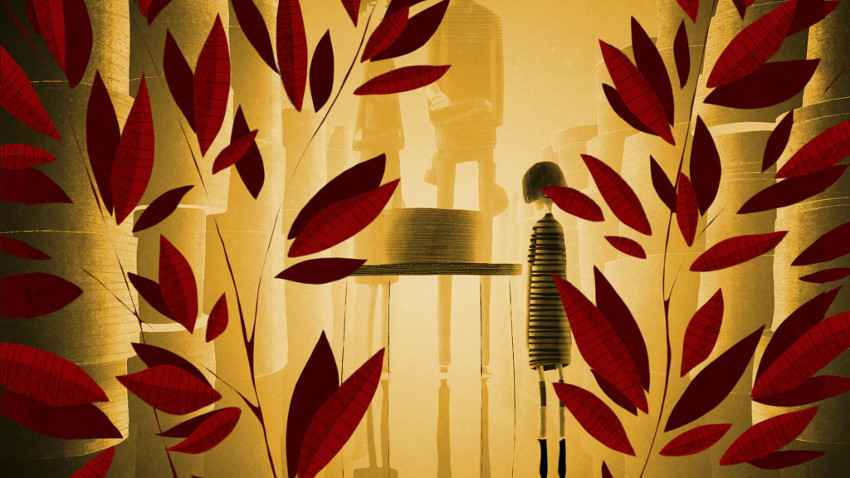 The Juggler
Chintis Lundgren finds another Annecy spot with Toomas Beneath the Valley of the Wild Wolves (Croatia/Estonia), while another Estonian Kristjan Holm competes with Elu. Mirai Mizue, Bruno Collet, Michael Frei, Natalia Mirzoyan, Lucija Mrzljak are equally strong names to check their films.
Thomas Renoldner competes in the Off-Limits category with Don't Know What; experimental director Max Hattler is also there with Matter and Motion. There are interesting names in the Perspectives Section: Daniel Suljic (From Under Which Rock Did They Crawl), Anu-Laura Tuttelberg (Winter In Rainforest)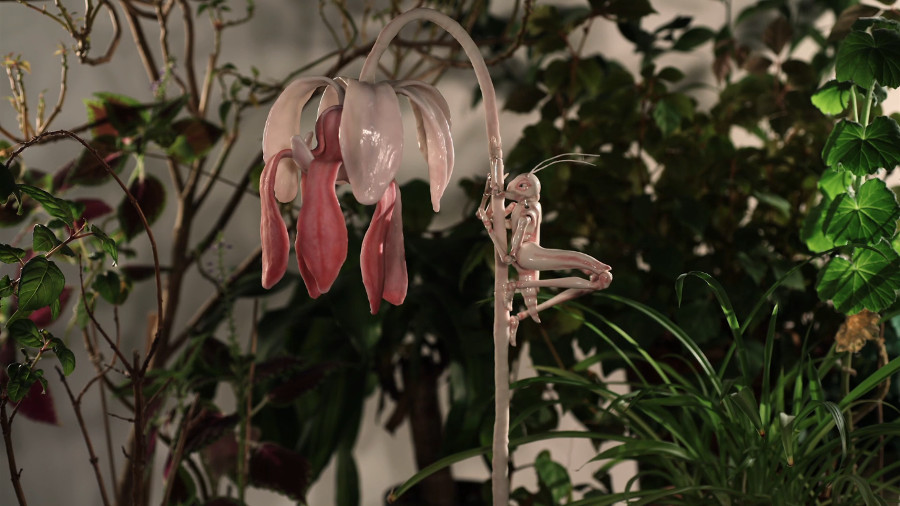 Winter In Rainforest
In the Young Audiences section, check Martin Smatana's Berlin-premiered The Kite.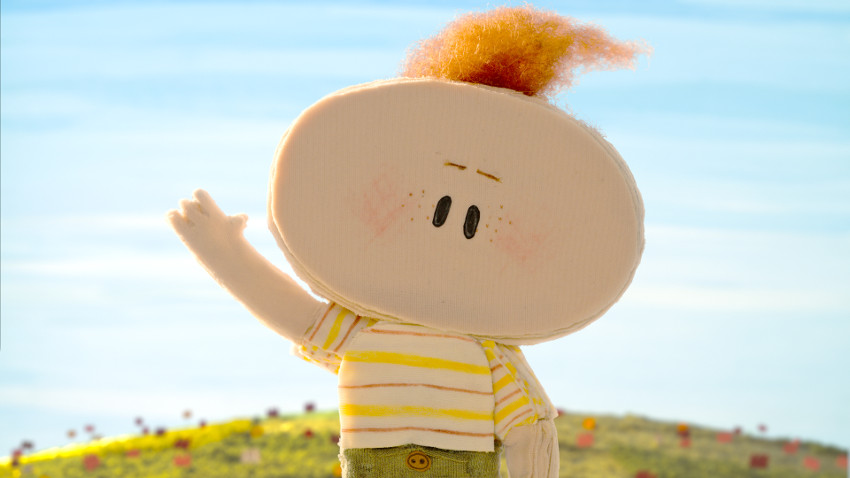 The Kite
Out of 3,000 submissions from 86 countries (in all competition categories) 45% were directed or co-directed by women. Most represented countries being USA, France, and United Kingdom.
The exceptionally high standard is reflected in the Short Films selection 2019. An international competition where everyone rubs shoulders, Annecy Cristal Award winners (Regina Pessoa, Dahee Jeong, Franck Dion), with award-winning filmmakers, who were just students (Wiep Teeuwisse, Nadja Andrasev, Jenny Jokela and Michael Frei), competition regulars (Xi Chen, Chintis Lundgren, Jean-Claude Rozec, Donato Sansone and Mirai Mizue) and genuine discoveries that we can't wait to show you (Valerie Barnhart, Canadian, Di Liu, Chinese, Pedro Casavecchia, Argentinian, Aria Covamonas, Mexican and Nykyta Lyskov, Ukranian) - Marcel Jean, artistic director.
 
The official selection for the Festival was carried out by the Artistic Director, Marcel Jean and the Films & Programming team, Laurent Million, Yves Nougarède and Sébastien Sperer, accompanied by Peggy Zejgman-Lecarme, director of Cinémathèque de Grenoble, in their task for selecting the short films in competition.
Short Films in Competition
Acid Rain, Directed by: Tomasz POPAKUL. Country: Poland
Bavure,Directed by: Donato SANSONE. Country: France
Bridge, Directed by: Di LIU. Country: China
Briljantsuse Demonstratsioon Neljas Vaatuses, Directed by: Lucija MRZLJAK, Morten TSINAKOV. Country: Croatia, Estonia
Deszcz, Directed by: Piotr MILCZAREK. Country: Poland
Elu24, Directed by: Kristjan HOLM. Country: Estonia
Flut, Directed by: Malte STEIN. Country: Germany
Girl in the Hallway, Directed by: Valerie BARNHART. Country: Canada
Gun Shop, Directed by: Patrick SMITH. Country: USA
Hideouser and Hideouser, Directed by: Aria COVAMONAS. Country: Mexico
Intermission Expedition. Directed by: Wiep TEEUWISSE. Country: Netherlands
Je sors acheter des cigarettes, Directed by: Osman CERFON. Country: France
Kids, Directed by: Michael FREI. Country: Switzerland
Kohannia, Directed by: Nykyta LYSKOV. Country: Ukraine
Le Cortège, Directed by: Pascal BLANCHET, Rodolphe SAINT-GELAIS. Country: Canada
Le Mans 1955, Directed by: Quentin BAILLIEUX. Country: France
Live a Little, Directed by: Jenny JOKELA. Country: Germany, United Kingdom
Lola, the Living Potato, Directed by: Leonid SHMELKOV. Country: France, Russia
Mémorable, Directed by: Bruno COLLET. Country: France
MIMI, Directed by: Lisa FUKAYA. Country: Denmark
Movements, Directed by: Dahee JEONG. Country: South Korea
My Generation, Directed by: Ludovic HOUPLAIN. Country: France
Nuit chérie, Directed by: Lia BERTELS. Country: Belgium
Per Aspera Ad Astra, Directed by: Franck DION. Country: France
Per tutta la vita, Directed by: Roberto CATANI. Country: France, Italy
Piat minut do moria, Directed by: Natalia MIRZOYAN Country: Russia
Pulsión, Directed by: Pedro CASAVECCHIA. Country: Argentina
Selfies, Directed by: Claudius GENTINETTA. Country: Switzerland
Sous la canopée, Directed by: Bastien DUPRIEZ. Country: France
Story, Directed by: Jolanta BANKOWSKA. Country: Poland
Symbiosis, Directed by: Nadja ANDRASEV. Country: France, Hungary
Têtard, Directed by: Jean-Claude ROZEC. Country: France
The Dawn of Ape, Directed by: Mirai MIZUE. Country: Japan
The Elephant's Song, Directed by: Lynn TOMLINSON. Country: USA
The Flood Is Coming, Directed by: Gabriel BÖHMER. Country: United Kingdom
The Juggler, Directed by: Skirmanta JAKAITE. Country: Lithuania, France
The Levers, Directed by: Boyoung KIM. Country: South Korea, USA
The Six, Directed by: Xi CHEN, Xu AN. Country: China
Tio Tomas, Directed by: Regina PESSOA. Country: Canada, France, Portugal
Toomas Beneath the Valley of the Wild Wolves, Directed by: Chintis LUNDGREN. Country: Croatia, Estonia, France
 Off-Limits Short Films in Competition
A Year Along the Geostationary Orbit, Directed by: Felix DIERICH. Country: Germany
But One Bird Sang Not, Directed by: Pierre HÉBERT. Country: Canada
Dont Know What, Directed by: Thomas RENOLDNER. Country: Austria
L'Espace commun, Directed by: Raphaële BEZIN. Country: France
Leaking Life, Directed by: Shunsaku HAYASHI. Country: Japan
Matter and Motion, Directed by: Max HATTLER. Country: Hong Kong
Mustererkenntnis, Directed by: Thorsten FLEISCH. Country: Germany
Unsettled, Directed by: Tara KNIGHT. Country: USA
Perspectives Short Films in Competition
Azumah: The Ghanaian Hero, Directed by: Nii Ofei-Kyei DODOO. Country: Ghana
Bayn Bayn, Directed by: Dalyah BAKHEET. Country: Saudi Arabia
Chin Up, Directed by: Joanne SALMON. Country: United Kingdom
Dum Dum (De De Bom), Directed by: Benjamin HALL, Robin HALL. Country: United Kingdom
Giant Bear, Directed by: Daniel GIES, Neil CHRISTOPHER. Country: Canada
Gorgam-o-Gale Mibaram, Directed by: Amir Houshang MOEIN. Country: Iran
Ispod kojeg li su samo kamena ispuzali, Directed by: Daniel SULJIC. Country: Croatia
Jim Zipper, Directed by: Alexandre ROY. Country: Canada
Mascot, Directed by: Dohyung KIM. Country: South Korea
Memorie di Alba, Directed by: Andrea MARTIGNONI, Maria STEINMETZ. Country: Germany, Italy
Mom's Clothes, Directed by: Jordan WONG. Country: USA
Not Your Panda, Directed by: Tigris ALT. SAKDA. Country: Canada, China
Piece of Meat, Directed by: Jerrold CHONG, Junxiang HUANG. Country: Singapore
Por ahora un cuento, Directed by: Carla MELO. Country: Colombia
Red, Directed by: Ao CHEN. Country: China, United Kingdom
Sangro, Directed by: Thiago MINAMISAWA, Bruno CASTRO, Guto BR. Country: Brazil
Son of the Sea, Directed by: Abbas-Mohammad Hossein JALALI YEKTA-AZAM POUR. Country: Iran
Talv Vihmametsas, Directed by: Anu-Laura TUTTELBERG, Country: Estonia, Lithuania
Tany Mena, Directed by: Kim YIP TONG. Country: Germany, Mauritius
The Person in Crevice, Directed by: Tingting LU. Country: China
Udahnut zivot,  Directed by: Ivana BOSNJAK, Thomas JOHNSON. Country: Croatia
Violent Equation, Directed by: Antonios NTOUSSIAS, Country: Greece
Y así aparecieron los ríos, Directed by: Miguel ARAOZ CARTAGENA. Country: Peru
Young Audiences Short Films in Competition
Bone Mother, Directed by: Sylvie TROUVÉ, Dale HAYWARD. Country: Canada
Dobroe serdtse, Directed by: Evgeniya JIRKOVA. Country: Russia
Grand Loup & Petit Loup, Directed by: Rémi DURIN. Country: Belgium, France
Le crocodile ne me fait pas peur, Directed by: Marc RIBA, Anna SOLANAS. Country: Spain
Le Renard et l'Oisille, Directed by: Samuel GUILLAUME, Frédéric GUILLAUME. Country: Belgium, Switzerland
Mon papi s'est caché, Directed by: Anne HUYNH. Country: France
Nest, Directed by: Sonja ROHLEDER. Country: Germany
Sarkan, Directed by: Martin SMATANA. Country: Czech Republic
The Wheat Keeper, Directed by: Haitao BAI. Country: China
The official selection of the Graduation Films and TV and Commissioned Films will be revealed at the end of March. Feature Films in competition will be announced during the press conference 15th April, along with the VR Works. Annecy Festival takes place 10-15 June 2019 in Annecy, France.
SIGN UP: Want to read more free articles like this? Sign up for Our Newsletter
Read More About: