Abstract and Non-Narrative Animation Competition I at Anifilm 2023: (GoCritic! Review)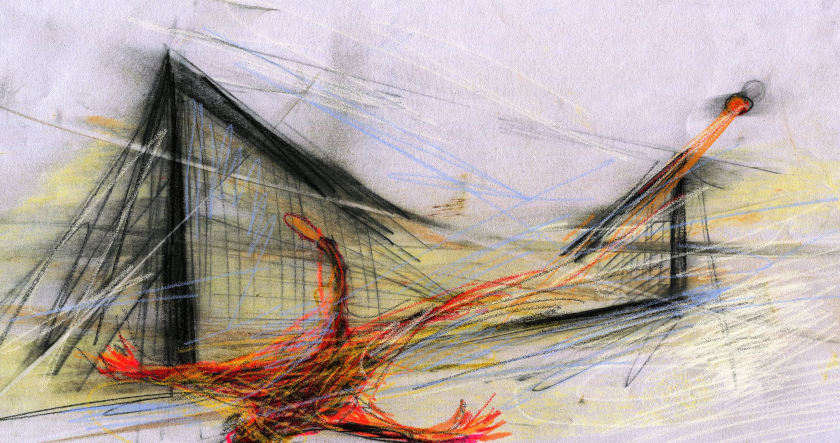 Time, repetition and the enigma's of the everyday are among the themes covered in Anifilm's Abstract and Non-Narrative Competition by Haci Seferov

The films competing in Programme A of Anifilm's Non-narrative and Abstract section each attempt to delve into the enigma of life's meaning in a world where monotony prevails and humans are trapped in an unending cycle of birth and death. Through their distinct styles and cinematic languages, they endeavor to seek out philosophical answers to this timeless query. Some of these films touch upon social issues ingeniously and capture moments of entrapment using different techniques.
In Vuk Jevremovic's 'XI', football, one of the world's most beloved sports, takes center stage, the film exploring the inner thoughts of players as they approach the penalty spot through painting on paper, oil-painting animation, and ink-on-paper techniques. By juxtaposing imagery from the players' social backgrounds and their nation's history, Jevremovic reminds us that football transcends mere victory or defeat, taking on broader social and cultural significance.
Yujie Xu's 'Elephant in a Haystack' depicts the sensation of being trapped in a photograph and the quest for identity within a puzzle frozen in time. Using various techniques, the film portrays one individual's journey deep into the recesses of their memory forest in search of themselves. It serves as a reminder that our memories don't only revolve around real individuals but also encompass personal recollections that cannot be shared with others.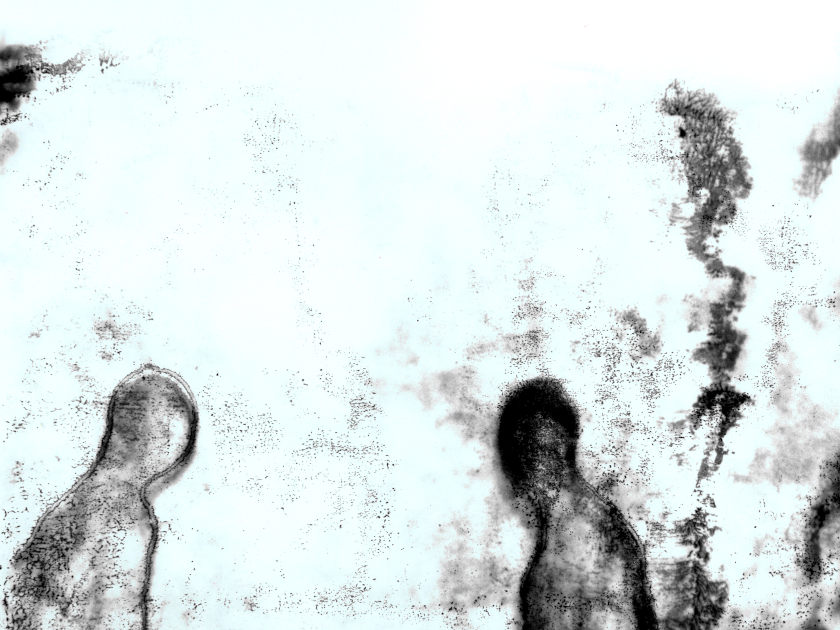 Elephant in a Haystack
The theme of repetitive daily life is a recurring motif addressed by many directors, and it also manifests itself in some of these films. While exploring this concept, each film employs a unique technique and endeavors to tell its own story. For instance, William Clarke's 'Throng' offers an analysis of crowd mentality, depicting a power struggle on an increasingly chaotic piece of white paper. It suggests that observing ducks heading for water from the edge of a lake might help us to understand why we repeatedly make the same mistakes, providing a potential escape from this chaos.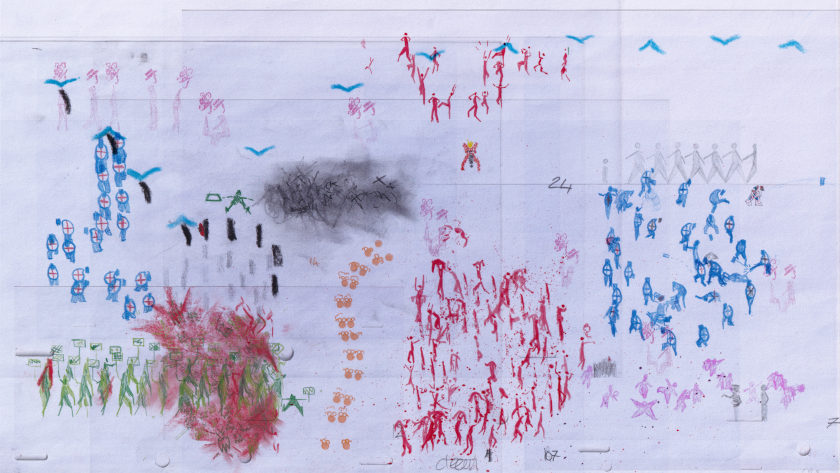 Throng

Seyoung Ok's 'Overlapping Universe' reflects upon our daily lives through transparent acrylic plates, questioning the significance of objects and our connection to them. It suggests that ordinary objects can acquire value when linked to loved ones or personal memories.
Oscar Maso y Guell Rivet's latest film, 'Where's Ornicar?', presents a mnemonic tool commonly used to learn French. Initially, we attempt to work out the protagonist's destination through repetitive actions, but these movements swiftly become symbolic of our mechanized lifestyles. The film prompts us to contemplate our everyday existence and explore what sets us apart from monotonous routines. Personally, I found this theme intriguing and thought-provoking.
Two films utilize music effectively to cross the boundaries of abstract cinema, reminding us to embrace new experiences and recognize cinema's capacity to take us on our journey. In Leonor Pacheco's 'Deep Breath', an abstract form's struggle to fall asleep is accompanied by a hypnotic soundtrack, evoking the inner turmoil experienced by insomniacs. The repetitive figures on the screen offer a solution to the nightly experiences of those who battle to sleep.

Reka Bucsi's 'Intermission' invites viewers to observe imaginary lines repetitively dancing to music. The film commences with a simple line and gradually unveils complex and ambiguous visuals, eliciting emotional fluctuations in the audience. The rhythm and harmony of the music, coupled with the evolving figures, culminate in an eye gazing back at us through those shapes. While the relationship between humanity and nature is an interconnected theme, directors have long held a keen fascination for it. One film examines the repetitions found in nature, while another scrutinizes human loneliness and asymmetry amidst nature's symmetry.

Veronika Chocenska and Tan Lui Chan's 'Texture' explores the human-nature relationship through the intricate patterns of tree bark. By utilizing real, animated photos, the film offers up different textures, inviting viewers to experience the repetitions and variances in nature through touch. By highlighting the unique qualities of bark, the film alters our perception of trees and nature.

Kamilla Mullerova's latest film 'Beyond the Silence' delves into the connection between humans and nature through the lens of symmetry. As an Azerbaijani film critic, I found the use of the mirror effect particularly striking, as it mirrors a significant element found in Azerbaijani carpets and how we perceive the world. Mullerova's film follows the patterns found in nature, showcasing how humans stand alone amidst nature's symmetrical beauty. It suggests that by listening to nature's harmony and embracing symmetry, one can alleviate the burden of loneliness. 'Beyond the Silence' serves as a beautiful example of this concept.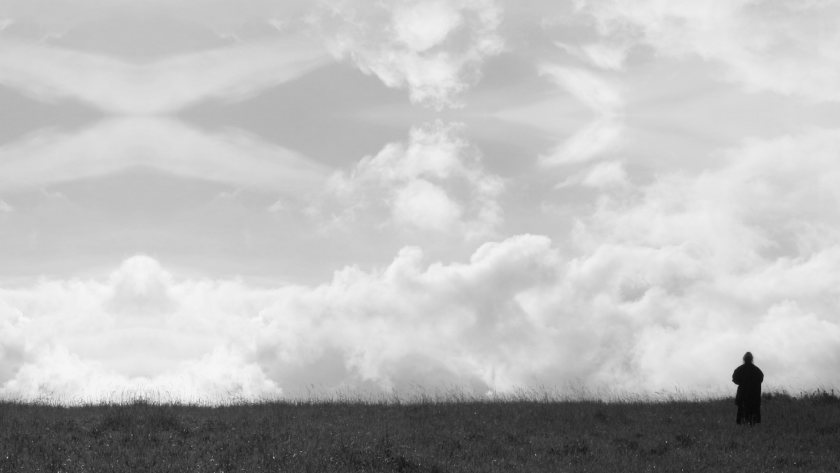 Beyond the Silence
Additionally, there are films that defy categorization and stand out due to their originality. While these films may be challenging to comprehend both technically and in terms of their subject matter, they shed effective light on the nature of our memories. Carlos Velandia and Angelica Restrepo's 'All My Scars Vanish in the Wind' employs 3D computer techniques and mixed media to portray the transgenerational transmission of trauma and the consequences of repeatedly making the same mistakes. The film demonstrates how childhood wounds can scar the human soul, perpetuating themselves across generations. Navigating the particles of the past requires the courage to confront reality, and the film suggests that healing can commence by acknowledging our wounds.
Guillaume Vallee's film 'They Rise, These Sponge Fortresses' narrates its story through Celine Sciamma's trailer for 'Water Lilies'. The fragments featured in the trailer linger like haunting specters, symbolizing the monsters which reside in our minds and haunt us like nightmares. Amidst these apparitions, Vallee incorporates burnt celluloid images and his own drawings, unearthing lost memories of adolescence. The film expresses itself visually and offers a captivating exploration of how abstract films can delve into the depths of our memories and plant seeds.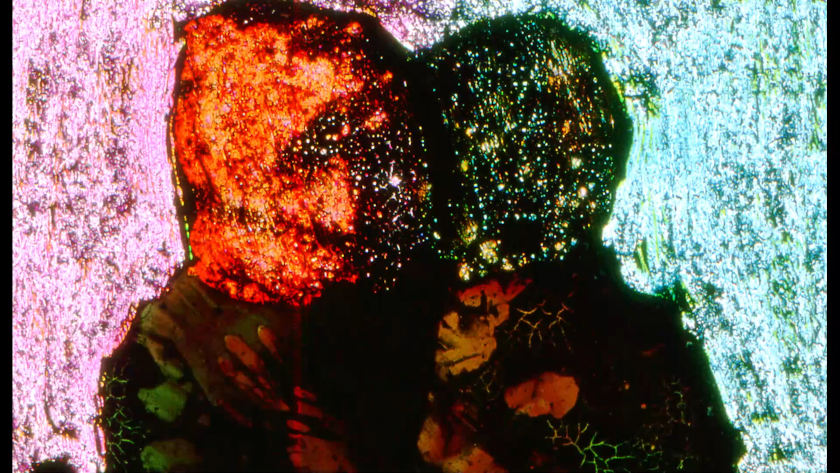 They Rise, These Sponge Fortresses

Each of these films raises profound questions that humanity has contemplated for centuries. They provide fresh perspectives and seek to penetrate the depths of our memories through abstraction, sowing seeds that might inspire future generations. While finding definitive answers to these questions remains challenging, these films are enlightening and serve as exceptional guides.
Anifilm International Festival of Animated Films took place 2-7 May 2023 in Liberec, Czech Republic
(central image: Xi by Vuk Jevremovic)
contributed by: Haci Seferov
SIGN UP: Want to read more free articles like this? Sign up for Our Newsletter