Among the Black Waves, Decorado Take Home 2017 Anima Awards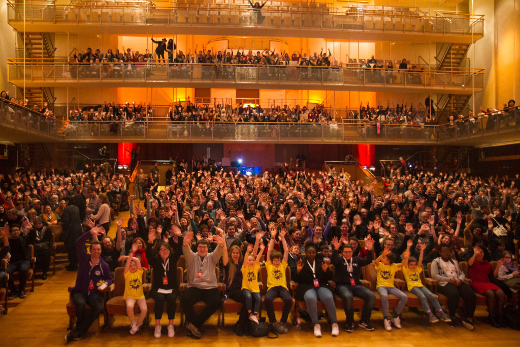 The 36th Brussels International Animation Film Festival, Anima 2017, came to a close on Sunday evening with an attendance that greatly exceeded the record of 42,000 visitors reached last year.
The international jury - made up of Rémi Durin (Enclume Animation, BE), Graham Annable (LAIKA, US) and Annettte Schindler (Fantoche, CH) - decided to award the Anima 2017 Grand Prix to the Russian short film Among the Black Waves by Anna Budanova, who received 2,500 Euros offered by the Région de Bruxelles-Capitale.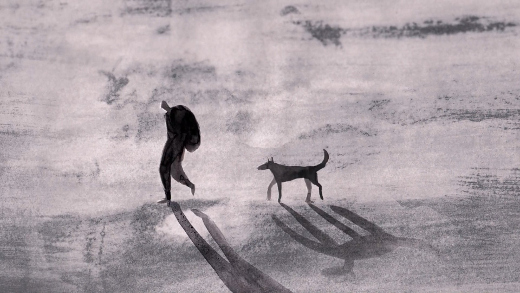 Among The Black Waves © Studio Ural-Cinema
The jury also gave its special award to Decorado, a short film by the Spanish filmmaker Alberto Vazquez and the best student short film went to the young Korean Jang Nari for My Father's Room.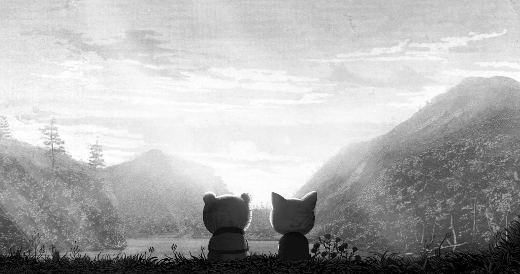 Decorado
The young jury, made up of representatives from the webtv Ceci n'est pas un Buzz and Ouftivi, rewarded La Cage by Loïc Bruyère as the best short film for a young audience.
The national competition jury – made up of Jeroen Jaspaert (BE), Christine Polis (BE) and Ligia Soare (Animest, RO) - awarded the best Belgian short film offered by the SABAM to Britt Raes for Catherine.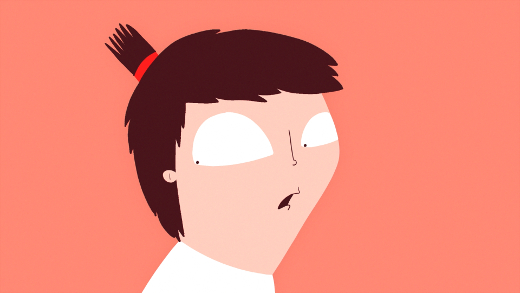 Catherine
 The SACD award went to Julien Grande's film Pour une poignée de girolles, while the Fédération Wallonie-Bruxelles Grand Prix for the best short film was awarded to the duo Vincent Patar and Stéphane Aubier for their film La Rentrée des classes.
 The festival public's favourite was the Japanese film Your Name by Makoto Shinkai, which was awarded the prize for best feature and the audience award for best feature for a young audience went to Rabbit School by Ute von Münchow-Pohl. On the shorts' side, the public chose Theodore Ushev's Blind Vaysha as best short film, while the young viewers chose the French short film Jubilé from the MoPA school.
This year, Anima festival hosted 70 international guests coming from Japan, South Korea, the USA and the four corners of Europe.
Anima 2017 Closing Ceremony (c) FOLIOSCOPE
The Full Anima 2017 award list:
INTERNATIONAL COMPETITION
Jury Awards
Grand Prix Anima 2017 for Best International Short Film, provided by the Brussels-Capital Region (2500€): Among the Black Waves (Sredi chernyh voln), Anna Budanova, Russia
Special Jury Award: Decorado, Alberto Vazquez, Spain
Award for Best Student Short Film (softwarelicense TVPaint Animation 11 Edition Standard): My Father's Room, Jang Nari, South Korea
Special mention: Asphalte, Lisa Matuszak, France
Award for Best Short Film for Children (Youth jury : Ceci n'est pas un buzz and Ouftivi) (acquisition of broadcasting rights on Ouftivi) La Cage, Loïc Bruyère, France
Special mention: Jubilé, Coralie Soudet, Charlotte Piogé, Marion Duvert, Marie El Kadiri, Agathe Marmion, France
Audience Awards
Audience Award for Best Animated Feature, provided by FedEx (voucher worth 2.500€): Your Name (Kimi no Na wa), Makoto Shinkai, Japan
Audience Award for Best Animated Feature for Children: Rabbit School (Die Häschenschule - Jagd nach dem goldenen Ei), Ute von Münchow-Pohl, Germany
Audience Award for Best Short Film: Blind Vaysha, Theodore Ushev, Canada
Audience Award for Short Film for Children: Jubilé, Coralie Soudet, Charlotte Piogé, Marion Duvert, Marie El Kadiri, Agathe Marmion, France
Animation Night Audience Award for Best Short Film: Our Wonderful Nature - The Common Chameleon, Tomer Eshed, Allemagne
Partner Awards
BeTV Award for Best Animated Feature (5.000 € for acquisition of broadcasting rights): The Anthem of the Heart (Kokoro ga Sakebitagatterunda), Tatsuyuki Nagai, Japan
Creative Revelation Award (2.500 € provided by the Korean Cultural Centre): Blind Vaysha, Theodore Ushev, Canada
Press Award for Best Short Film: Fragments (Estilhaços), José Miguel Ribeiro, Portugal
NATIONAL COMPETITION
Jury Awards
Award for Best Belgian Short Film, provided by SABAM (2.500€): Catherine, Britt Raes
Grand Prix for Best Short Film of the Fédération Wallonie -Bruxelles, provided by the Fédération Wallonie -Bruxelles (2.500€): La Rentrée des classes, Stéphane Aubier & Vincent Patar
Author Award provided by SACD (2.500€): Pour une poignée de girolles, Julien Grande
Partner Awards
BeTV Award (acquisition of broadcasting rights): 69Sec, Laura Nicolas
RTBF – La Trois Award (acquisition of broadcasting rights): Projection sur canapé, Violette Delvoye
Cinergie Award (Electronic Press Kit): 69Sec, Laura Nicolas
Read More About: