2019 Anifilm Focuses on Animation Docs, New Film by Diana Cam Van Nguyen Premieres at Rotterdam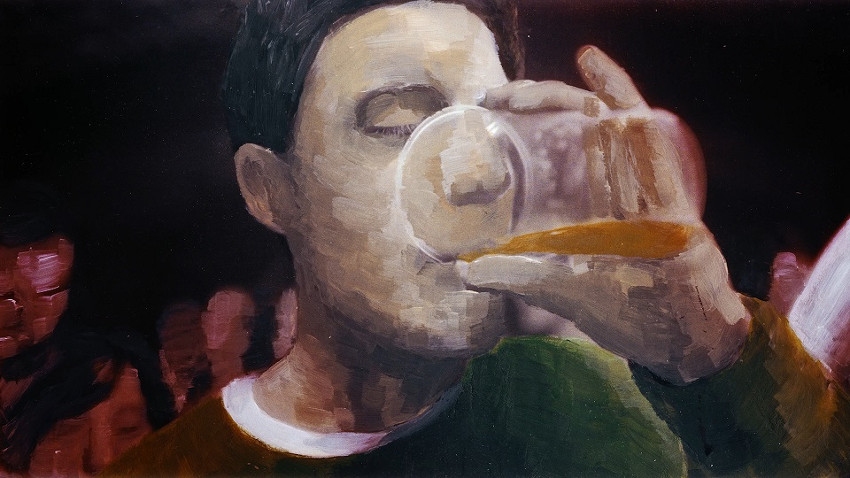 The fruitful area of animation documentaries (it's been 100 years since the first animated documentary, The Sinking of the Lusitania by Winsor McCay), and recent successes of  feature animation Waltz with Bashir (Ari Folman)  and Another Day of Life (Damien Nenow, Raul de la Fuente) have been the impetus of this year's Anifilm International Festival of Animated Films  to put its main focus  on this film format.
Both the (sometimes surprising) popularity of those films, as well as the metaphorical representation of things, situations, memories or traumatic experiences in an animation unlimited freedom context seem to get to festivals.
Czech animation is represented in 2019 by a student at the FAMU student Diana Cam Van Nguyen, whose short film Apart will compete at the International Film Festival in Rotterdam. Her successful film debut The Little One (2017) embodied her feelings as a Vietnamese girl growing up in a small Czech town (competing this year for the ECFA Doc Award - the best European documentary for children).
The new film, Apart, focuses on the theme of losing a loved one and reconstructing the painful situation through the eyes of three young people who are exposed to the phenomenon of death prematurely.
The hybrid genre of animated documentary holds many advantages. I have realised that it is a suitable form for searching for one's own past and for expressing a subjective view. It keeps a strong emotional dimension at the same time - Diana Cam Van Nguyen.
The film has been selected at the 2019 Rotterdam International Film Festival.
Longtime programmer of DOK Leipzig festival, Annegret Richter will prepare a diverse selection of films during the 2019 Anifilm festival. Part of the programme will also be devoted to the history of Czech animated documentary. Swedish director Jonas Odell is among the first confirmed guests.
We would like to acquaint the audience with the charm and power of animated documentaries through programmes by prominent world-class artists. In addition to their films, they will present their working methods during the masterclass segment in Třeboň. In addition to Jonas Odella, Anca Damian's participation is becoming more certain - Pavel Horáček, Programme Director of Anifilm.



Rotterdam International Film Festival takes place 23 Jan - 3 Feb 2019. The 12th edition of Anifilm festival takes place in Trebon, Czech Republic (7-12 May 2019).
SIGN UP: Want to read more free articles like this? Sign up for Our Newsletter
Read More About: