Anifilm Honors Vlasta Pospíšilová
Vlasta Pospíšilová (who will celebrate her 80th birthday on 18th February 2015),  graduated from the school of arts & architecture and design in puppeteering and scenograph. She became an assistant animator for Jiri Trnka in A Midnight Summer Dream, and also worked with him in Cybernetic Grandma  (1962) and in Archangel Gabriel and Mother Goose. 
 She has become a renowned animator and also a director during the 1970s. Her extensive filmography includes  Maryška and Wolf Castle (O Maryšce a vlčím hrádku, 1979) and Mrs. Poverty (Paní Bída, 1984).
Famous are also her adaptations of Jan Werich's stories Greedy Barka (Lakomá Barka, 1987)¸Three Sisters and One Ring (Tři sestry a jeden prsten, 2006) and The Hat with a Jay's Feather or The King Had Three Sons (O kloboučku s pérkem sojčím anebo Král měl syny 2011) for the Fimárum trilogy.
Anifilm fest will screen films that Vlasta Pospíšilová worked on as an animator as well film directed by her. A special showcase will present curiosities such as puppet animation – a puppet double of a live actor playing Mr. Tau that she created for the popular TV series.
The fans of the famous Pat & Mat can look forward to their own showcase, children can look forward to a special selection of Beetles (Broučci) directed by Vlasta Pospíšilová. Watch the British Film Insitute video of Pospíšilová telling her experience:
The 2015 Anifilm takes place from 5 to 10 May (Trebon, Czech Republic).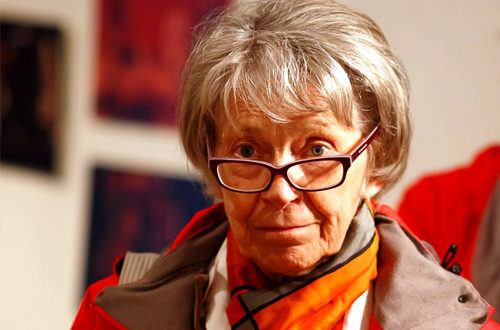 Vlasta Pospíšilová
Read More About: