Anima 2020 Unveils Poster, Showcases Scandinavia

Over 1,500 films  were received from all over the world to Anima festival (21 Feb - 1 Mar 2020, Flagey, Brussels)  in order to bring you the best showcase of animation possible! Anima will present an international competition of feature films, national and international competitions of short films, retrospective programmes and events. This year, the Festival will also be spotlighting productions from Scandinavia.

The list of selected short films will be announced Friday 6th December.

Futuranima, the not-to-be-missed appointment for industry professionals, is fixed for Monday 23rd to Saturday 28th February, with conferences, masterclasses, meetings, work in progress, and a co-production forum for animated series linking together countries from the North and South of Europe. You'll find more info about this subject on this site.

ANIMA 2020 POSTER

The poster for 2020 is the work of Pierre Bailly, creator of the crazy little character "Petit Poilu" for whom he has drawn the 22 comic books and co-directed the 78 episodes of the TV series… with the rest now in progress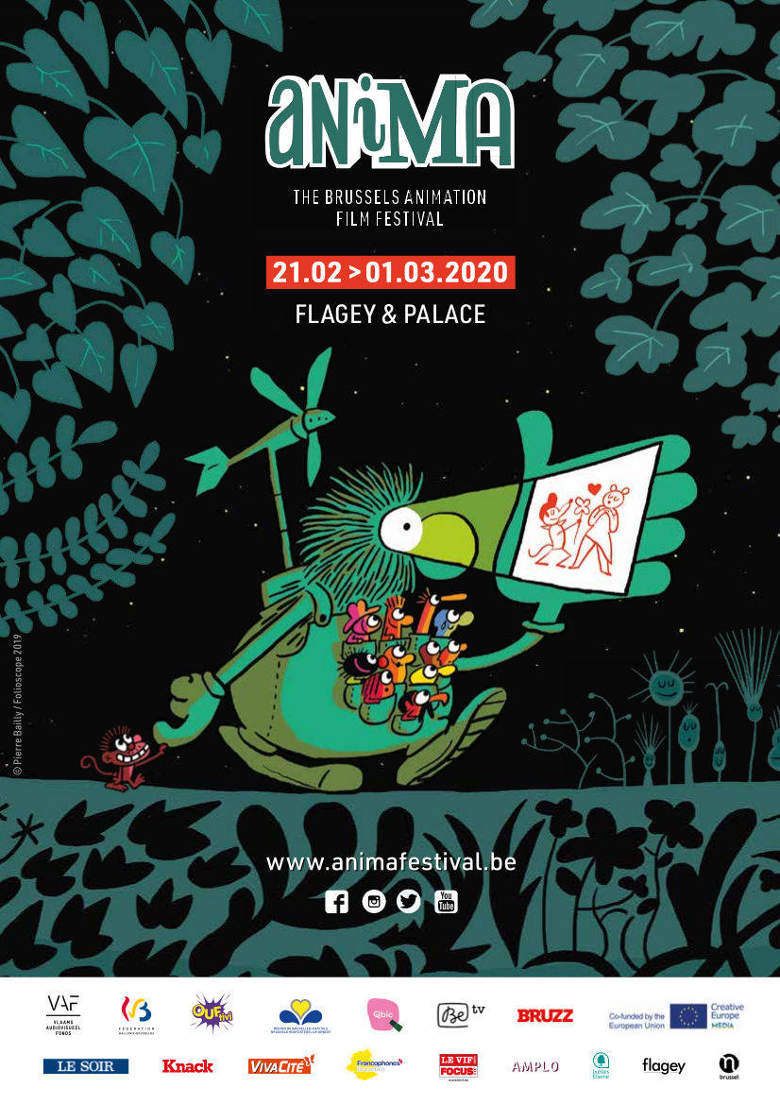 His first books, working with writer Denis Lapière: "La Saison des anguilles", the series for children "Ludo" or "Agadamgorodok". He also published the graphic novel "Le Muret", this time working with his partner Céline Fraipont. And more recently, he published the popular science comic book "Homo Sapiens", for "La Petite Bédéthèque des Savoirs" collection.
Anima, the Brussels International Animation Film Festival, will be taking place from 21st February to 1st March 2020 at Flagey and at the Palace. Part of the programme will also be presented simultaneously in several towns across Flanders and Wallonia.
Zippy Frames supports Anima Festival as a media sponsor.
SIGN UP: Want to read more free articles like this? Sign up for Our Newsletter
Read More About: