Anima festival Brussels, 28/2-09/03: 2014 Poster
 The 2014 edition of the celebrated Anima festival takes place between 28/2 and 09/03 in Brussels and Flagey, Belgium.
The festival poster has been designed by the Spanish Isabel Herguera, also a jury member of the 2012 Anima festival. Herguera was nominated for a Goya  (best short animated film) for her 2005 short La gallina ciega.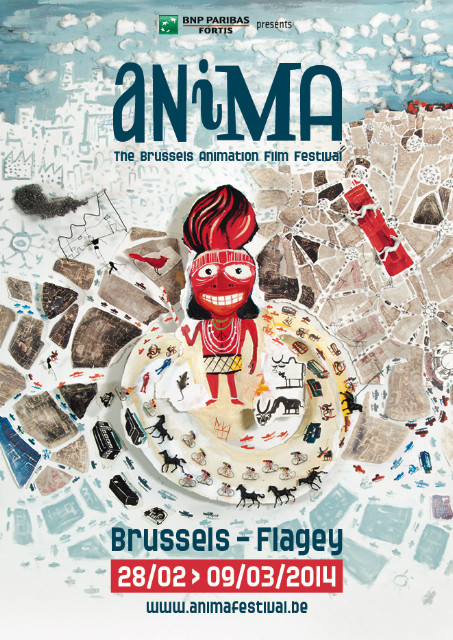 Read More About: