Anima Festival Opens With Another Day of Life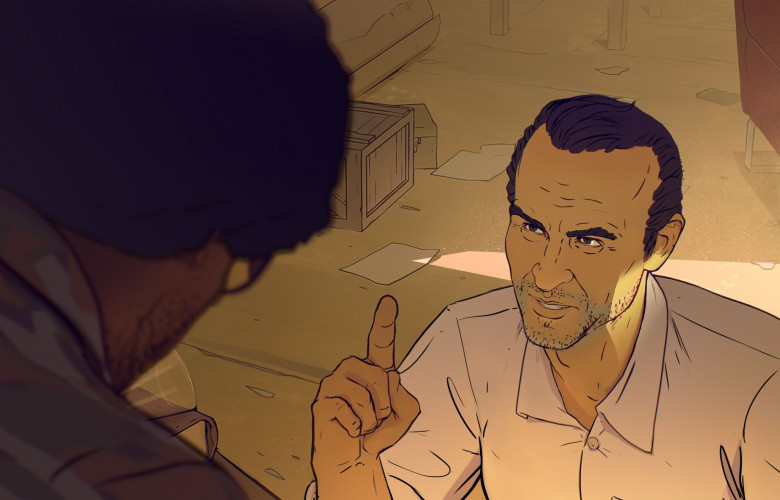 The Brussels International Animation Film Festival will be opening wide the doors of Flagey this Friday evening to kick off 10 days of animated celebrations.
Another Day of Life, directed by Raúl de la Fuente  and  Damian Nenow, will be the opening film of the festival.   Produced by Platige Films, Kanaki Films, and co-produced by 3D Belgian production studio Walking the Dog (along with Wüste Film, Animationsfabrik and Puppetworks partners), was officially selected at the Cannes
Based on the book of the same name by Ryszard Kapuscinski, this hybrid film mixing archive footage, interviews and animation, takes us to the heart of the Cold War in a total immersion alongside the war reporters covering the armed conflict in chaos-ridden Angola at the beginning of the civil war, and intrudes into the reflections of a Polish journalist who finds himself torn between his professional duty and personal commitment.
Polish filmmaker Damian Nenow will be present on the screening.
The closing ceremony  of the festival will open with the reconstruction of a cinema show from 1914 of Winsor McCay's famous Gertie the dinosaur performance, continue with the announcements of the winners of the different competitions, and round off with a brand new film, hot from the labo, The Agricultural Fair, the latest offering from Patar and Aubier.

Following on from their crazy adventures in The Christmas Log and Back to School Panic, Cowboy and Indian want to go and have some fun at the agricultural fair. After a skateboard accident which leaves him amnesic, Horse can't remember where he's hidden the tickets. Cowboy and Indian decide to build a time machine to help him find them. And that's when the trouble starts...

DJ MLNG will be creating just the right atmosphere from 7:00 pm, before the crazy gang from Panic take over after the twelve strokes of midnight with DJs Jacky Lambert, Vincent Tavier and company in person.
Anima Festival takes place 1-10 March 2019 in Flagey, Brussels.
SIGN UP: Want to read more free articles like this? Sign up for Our Newsletter
Read More About: