Anima Festival 2023: Selection Results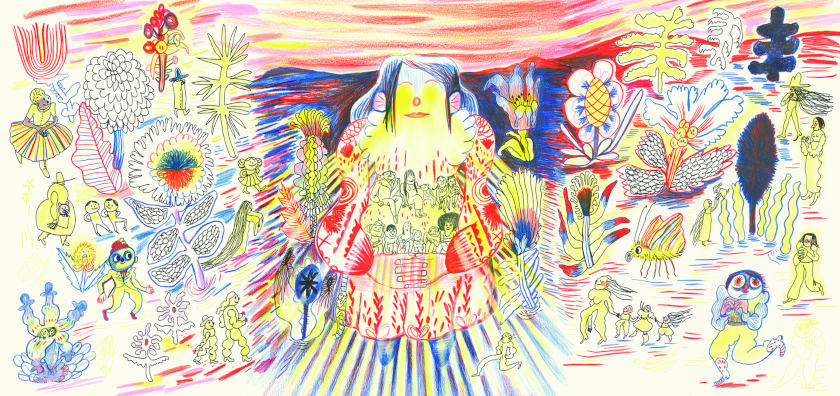 After viewing more than 1,700 previously unreleased films, the Anima Festival  selection committee chose a total of 154 short films. The international competition will feature 99 titles, while the national competition will include 23 Belgian new releases. There will also be 32 out-of-competition films in the animated documentary programme, the Queer Stories programme, and the new Women's Perspective programme.
The jury for the international short film competition will be made up of Gaëlle Grisard (illustrator and teacher illustration), Pablo Pico (composer and multi-instrumentalist specializing in animated films) and Yiorgos Tsangaris (director and head of the Animafest festival in Cyprus).
 
The national competition jury will be made up of Laura Almantaite (producer and director of the BLON Animation and Games Festival in Lithuania), Jean-François Bigot (producer at JPL Films) and Pascale Hecquet, illustrator and director of a dozen short films for children that have been selected in festivals around the world.
International Professional Short Films

A Cœur perdu, Sarah SAÏDAN / France
Bird in the Peninsula, Atsushi WADA / France, Japan
Dog Apartment, Priit TENDER / Estonia
Écorchée, Joachim HERISSE / France
Eeva, Morten TŠINAKOV and Lucija MRZLJAK / Estonia, Croatia
El After del Mundo, Florentina GONZALEZ / France
Garrano, David DOUTEL and Vasco SÁ / Portugal, Lithuania
Histoire pour 2 Trompettes, Amandine MEYER / France
Hotel Kalura, Sophie Koko GATE /United Kingdom
Ice Merchants, João GONZALEZ / Portugal, France, United Kingdom
Intermission, Réka BUCSI / Hungary
 It's Nice in Here, Robert-Jonathan KOEYERS / Netherlands
L'Heure Bleue, Mathilde LOUBES and Antoine BONNET / France
Letter to a Pig, Tal KANTOR / France, Israel
Miracasas, Raphaëlle STOLZ / Switzerland
Pachyderme, Stéphanie CLÉMENT / France
Petit Cogneur, Gilles CUVELIER / France
Salvation Has No Name, Joseph WALLACE /United Kingdom, France, Czechia
Scale, Joseph PIERCE / United Kingdom, France, Belgium, Czechia
Sierra, Sander JOON, Estonia
Slow Light, Katarzyna KIJEK and Przemysław ADAMSKI, Poland, Portugal
The Debutante, Elizabeth HOBBS, United Kingdom
The Flying Sailor, Wendy TILBY and Amanda FORBIS / Canada
The Garbage Man, Laura GONÇALVES / Portugal
Trace, Asparuh PETROV / Bulgaria
Un Petit Homme, Aude DAVID and Mikael GAUDIN / France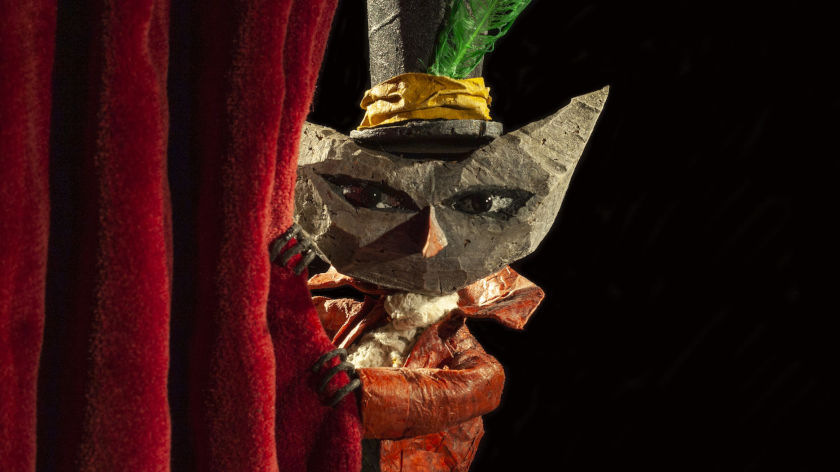 Salvation Has No Name
International student films
Curiosa, Tessa MOULT-MILEWSKA / United Kingdom
Diplomatie de l'Eclipse,  Achille PASQUIER, Selim LALLAOUI, Clémence BAILLY, Axel MECHIN and Cesar LUTON / France
Eviction, Alexandre PAQUET / Canada
Felhők felett, Vivien HÁRSHEGYI / Hungary
Feux, Mohammad BABAKOOHI / France
Friendly Fire, Tom KORYTO BLUMEN / Israel
Funeral at Nine, Mamadou BARRY, Rodrigo VERAS, Ziyu WANG, Junhao XIANG, Wang YU and Linfeng ZHOU / France
Go Fishboy, Denise CIRONE, Sebastian DORINGER, Andrey KOLESOV, Chiayu LIU, Zhen TIAN and Lan ZHOU / France, Japan
Hôtel Nuit Noire, Vincent ALBERT, Neïl DIEU, Malo DOUCET, May TARAUD and Marie TOURY / France
In the Upper Room, Alexander GRATZER / Hungary
Lesser of Two Evils, Máté HORESNYI / Hungary
Limites, Simon DE DIESBACH / Switzerland
Persona, Sujin MOON / South Korea
Resting Fog, Nikolett FÁBIÁN / Hungary
Rim, Hagar FAIBISH / Germany
Roots, Maddalena BROZZI, Laura CAGNONI and Sara MOSCHINI / Italy
Shyne, COLLECTIF : FIONA BULET, AURIANE DIAZ, ANANDA GAY-LAIGNEL, VÉRONIQUE MARAZZI and CLARA PECORARO / France
Small Hours, Marta SNIEZEK and Christian SPURLING / Ireland
The Pattern, Péter BOGYÓ / Hungary
This Will Not Be a Festival Film, Julia ORLIK / Poland
Tribes, Emmanuel KURUKULASURIYA, Lucille MANGENOT, Raphaël JOLIVET, Ilowna LUST, Alexandre CANIVET and Mélodie TANIER /France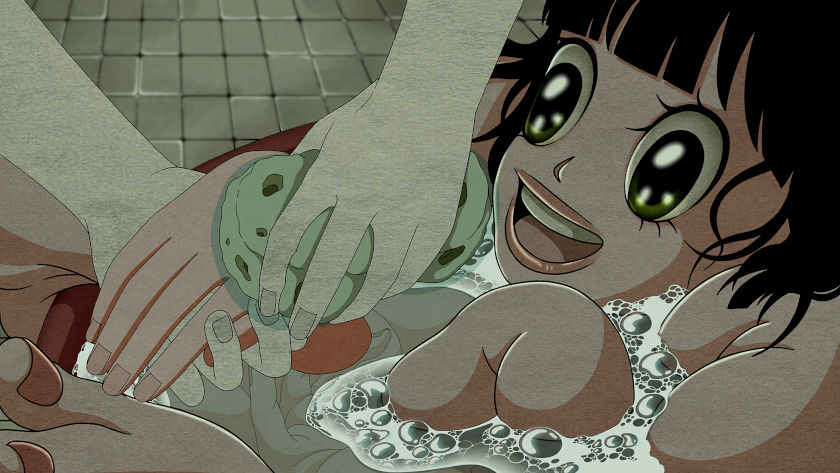 Persona
International short films for a young audience
Canary, Pierre-Hugues DALLAIRE and Benoit THERRIAULT / Canada, France
Cat, Julia OCKER / Germany
Drôles d'Oiseaux, Charlie BELIN / France
Entre Deux Sœurs, Clément CÉARD and Anne-Sophie GOUSSET / France
Hush Hush Little Bear, Māra LINIŅA / Latvia
Ik ben niet bang!, Marita MAYER / Germany, Norway
Kop Op! - Tandarts, STUDIO JOB and JORIS & MARIEKE / Netherlands
La Reine des Renards, Marina ROSSET / Switzerland
La Soupe de Franzy, Ana CHUBINIDZE / France, Georgia
Laika & Nemo, Jan GADERMANN / Germany
Le Garçon et l'Eléphant, Sonia GERBEAUD / France
Little Rain Worms: The Squirrel, Jaromír GÁL / Czechia
Naissance des Oasis, Marion JAMAULT / France
Non-Non dans l'Espace, Wassim BOUTALEB JOUTEI / France, Belgium
Pim & Pom in het Museum - De Grote Stad, Gioia SMID / Netherlands
Piropiro, Miyoung BAEK / South Korea
Superworm, Jac HAMMAN and Sarah SCRIMGEOUR / United Kingdom
T-Rex, Julia OCKER /Germany
Théo le Château d'eau, Jaimeen DESAI / France, Switzerland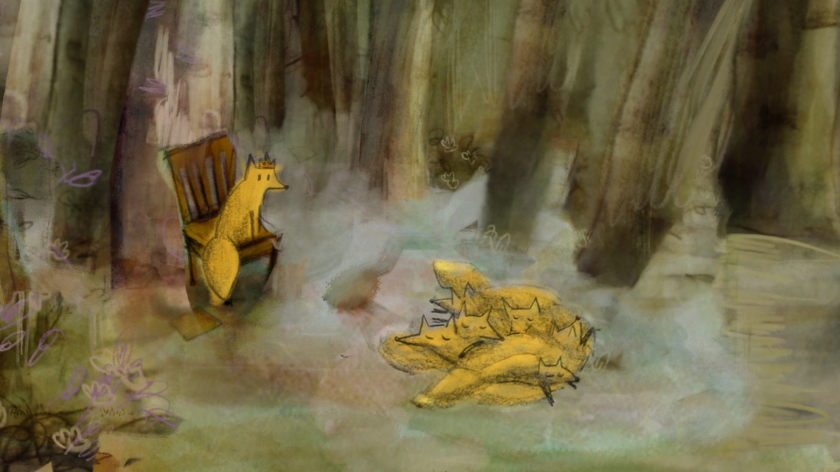 The Queen of Foxes
National professional short films
1 MTH/MIN, Ethann NÉON / Belgium
Ce qui bouge est vivant, Noémie MARSILY / Belgium
Drifter, Joost JANSEN / Belgium, Netherlands
E6-D7, Eno SWINNEN / Belgium
Eternal, Gerlando INFUSO / Belgium
Focket Fyre, Loulou JOÃO / Belgium
Hors-champ, Cindy COLLIN, Martine JANSSENS, Charlotte PION, Adèle PION, Alma KELBER and Clara DI PADOVA / Belgium
La Passante, Hannah LETAÏF / Belgium
Les Marrons glacés, Delphine HERMANS and Michel VANDAM / Belgium
Oskar, Max VANNIENSCHOOT / Belgium, Canada
Pina, Jérémy DEPUYDT and Giuseppe ACCARDO / Belgium, France
Siberiade, Nado POTON / Belgium
Spin & Ella, An VROMBAUT / Belgium
National Student Films
Artifacts of You, Artifacts of Me, Brecht DE COCK / Belgium
Cyclepaths, Anton CLA / Belgium
David vs Goliath, Cyprien GOLINVAUX, Jordane BEROTE and Guillaume GEELEN / Belgium
Hide and Seek, Randa KHATTAR and Marion LILLO / Belgium
Les Mélomanes, Marc-Aurèle VERSINI / Belgium
Passagers, Celia HARDY / Belgium
Sem, Joke DUWAERTS / Belgium
Tout Cru, Jeanne RUELLE / Belgium
Ubi Deus, Elliot AUDIGÉ / Belgium
Unusual Sunset, Noé GARCIA / Belgium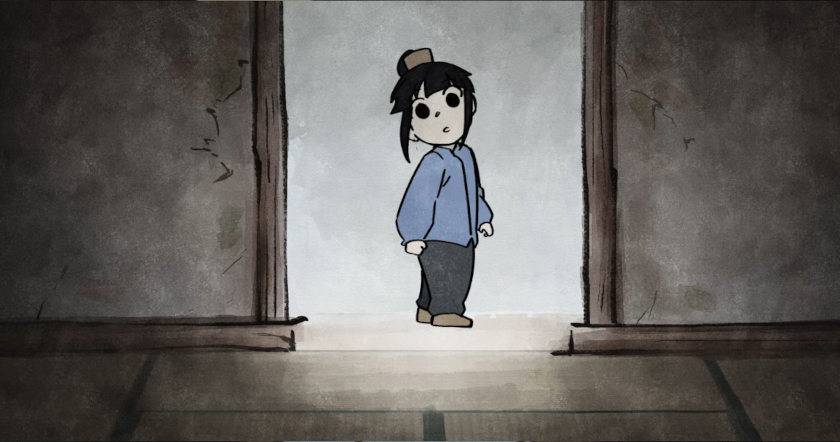 Hide and Seek
Check the full list at Anima Festival.
The next Anima Festival is set to take place from 17 to 26 February 2023.
SIGN UP: Want to read more free articles like this? Sign up for Our Newsletter
Read More About: