Animac 2019 Celebrates Stop-Motion
Having received 1,000 films (300 films more than the previous edition) from 66 countries, the 23rd International Animation Film Festival of Catalonia Animac  (21-24 Feb 2019), will have stop-motion as its main focus.
The festival explore this animated technique, through screenings, lectures and other special activities. The stop motion is a technique that allows an extensive and varied range of sub-techniques such as pixilation, sand animation, puppets, plasticine, ceramics, painting on glass, among many others. This freedom and versatility give this technique a central place in everything that has to do with formal and plastic experimentation and the search for its own languages.
It is a technique so old that it is part of the very beginnings of cinema and that is now living a true golden age. From Starevich to Wes Anderson, there are many filmmakers who see in stop motion an unparalleled means of expression, where all kinds of worlds fit on a table. The films made in this technique have the physicality of the objects and the puppets, which give an unparalleled emotional and plastic charge. A couple of decades ago it seemed that the stop motion would be superseded by 3D, but this now far from being the case: stop-motion is now living internationally one of its best moments.- Carolina López, Animac director
Peter Lord, director and co-founder of the Oscar-winning animation studio Aardman Animations, known worldwide for Wallace & Gromit and Shaun the Sheep, will receive a special award for his career.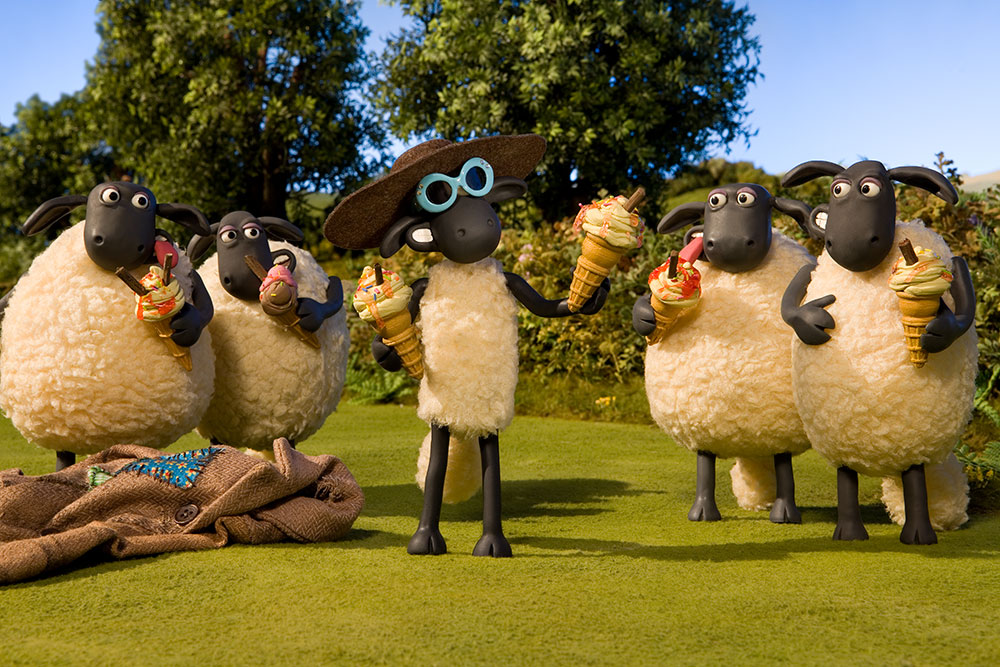 The Canadian duo Chris Lavis and Maciek Szczerbowski will present Gymnasia, the first animated virtual reality film in stop motion.
The local talent will be represented with the Catalan filmmakers Anna Solanas and Marc Riba, founders of the Barcelona studio I + G Stop Motion, the work of which has been seen in festivals around the world and with their latest work "Caballos Muertos", they are the first Catalans to enter the list of animated shorts eligible for this year's Oscars.
The poster of this edition of Animac pays homage to the stop motion technique, as explained by its creator, Carles Porta:

This year the Animac theme will be the stop motion, so it was important to make a poster in volume. I frist thought of Gulliver, surrounded by tiny people, unconscious on the beach; I also thought of the Golem; I then imagined a futuristic city made out of recycled material, a superhero watching twilight sitting on the edge of a roof, and at one point a sand dune covered the city, an amorphous being with shell eyes. But none of this  just worked: on a black velvet cloth, I started to combine the remains of all these failed projects: first,  some characters that had no story to explain, a ghost, a papagueno, a vampire dragée and a ballerina. Finally, on the study table appeared the body and limbs of a being made of many different materials, and was so over-excited by all the possibilities of being, that his head exploded.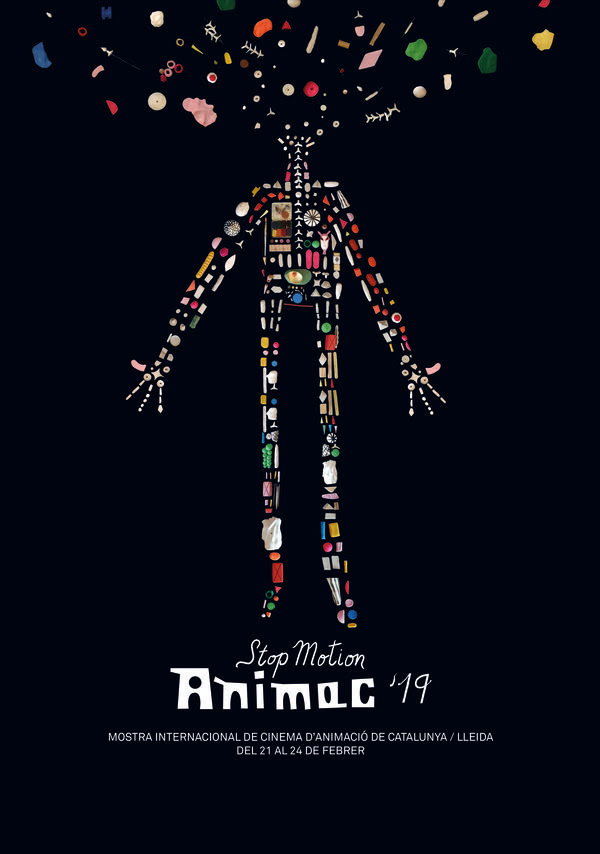 We look forward to this 23rd edition. We wish that the City of Lleida becomes an international reference point for animation during the week of February 21 to 24 - Montse Parra, Deputy Mayor and Councilor for Culture of the City of Lleida
In addition to its complete program of screenings - with the usual sections of feature films, short films, shorts of students from around the world, monographs and series - Animac 2019 will offer one more year of lectures and activities.
Animac 2019, the International Animated Film Festival of Catalonia is  organized by the City Council of Lleida and with the support of ICEC - Catalan Institute for Cultural Enterprises, the ICAA - Institute of Cinematography and Audiovisual Arts - and CaixaForum Lleida. The 23rd edition of Animac Lleida takes place 21-24 February 2019.
SIGN UP: Want to read more free articles like this? Sign up for Our Newsletter
Read More About: