Animafest 2013, Zagreb: 16 entries selected to design MSU media facade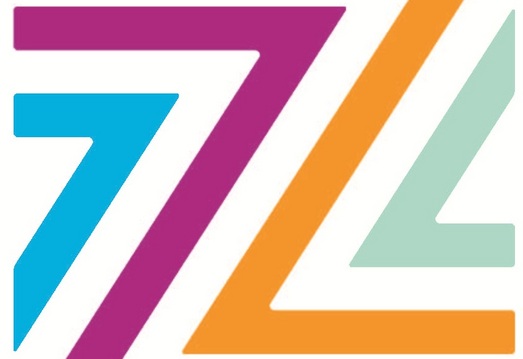 The 23rd World Festival of Animated Film Animafest Zagreb 2013, in association with the Museum of Contemporary Art Zagreb, selected the works to be  displayed on MSU's media facade.
The Museum of Contemporary Art and World Festival of Animated Film Animafest Zagreb through this collaboration want to give a chance to authors – both media artists using animation and animators who want to expand their scope of activity outside the film theatres – to present their works to broader public on MSU's media facade.
52 works from 16 countries submitted their applications to the call for entries. The 16 selected works (by Animafest's artistic director Daniel Šuljić and curator at MSU's Collection of Film, Video, Photography and Media Art Leila Topić) will grace the unique big screen from 29 May to 9 June (opening: 29 May at 7pm)
 The 16 selected works are characterised by the diversity of animation techniques and artistic approaches.
They include abstract works like Unfettered by Canadian author Sandra Eber, Kihi-kuhi by Finn Maria Bjoerklund or Ostali tragovi by Swiss-Croatian artist Michaela Müller, as well as narrative films like Choban by Croatian filmmaker Matija Pisačić, Donijela sam kolača by another Croatian author, Ivana Pipal, and We have no tickets by Chinese artist Bao Jian.
Particularly interesting were the works of the artists who utilised the three-part division of the media facade and created site-specific animation. These are Intra muros by American Rose Bond, Triptych 1 by British artist Katerina Athanasopoulou, Jučer, danas, sutra by Croatian-Australian artist Tomislav Mikulić and the winner of Surogat Award at the recently closed Days of Croatian Film, Bla by Martina Meštrović.
Aquarium by Croatian filmmaker Boris Hergešić, made with CGI, plays with the role and purpose of the museum.
In transition by American artist Igor Molochevski was made in the interesting rotoscopic technique, while Shadowplay by the Croatian group of artists M 1300 (Marita Stanić and Maja Blažek) uses mirror projections and collages of images from popular culture.
Dalibor Barić (winner of Oktavijan Award for best experimental film at Days of Croatian Film) will use MSU's facade to show animated typography play in his work John Durak was here.
Typography was also the inspiration of Ana Vuzdrić, a student at the Department of New Media of Zagreb's Academy of Fine Arts, in her work Sanjala sam.
The list of all works to be screened on MSU's media facade within the scope of Animation goes MSU:
The Capitol of the Multiverse, Van McElwee, USA
Ostali tragovi, Michaela Mueller, Croatia, Switzerland
Sanjala sam, Ana Vuzdarić, Croatia
Intra Muros, Rose Bond, Canada, USA
Choban, Matija Pisačić, Croatia
John Durak was Here, Dalibor Barić, Croatia         
Donijela sam kolača, Ivana Pipal, Croatia
Shadow Play, M 1300, Croatia
Bla, Martina Meštrović, Croatia
Unfettered, Sandra Eber, Canada
We have no tickets, Bao Jian, China         
Aquarium, Boris Hergešić, Croatia
Jučer, danas, sutra, Tomislav Mikulić, Croatia, Australia          
Triptych 1, Katerina Athanasopoulou, UK         
Kihi-kuhi, Maria Björklund, Finland         
In Transition, Igor Molochevski, US
View all about Animafest, Zagreb at animafest.hr/en
Read More About: