Animafest Zagreb 2016: Selection Results and More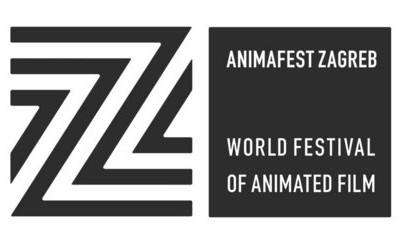 The 26th edition of World Festival of Animated Film – Animafest Zagreb brings once more an eclectic selection of animated shorts, combining (second year in a row) its short and feature film editions.
Never a festival to miss, it has now selected 55 films out of 1700 entries from more than 70 countries across the world , which compete for the festival's prizes (Animafest award-winners directly qualify for the European Cartoon d'Or Award, but are also included in the Oscar run).
46 films participate in the short competiion.
The recently awarded return of Igor Kovalyov (Russia) with his Before Love, Theodor Ushev with Blind Vaysha, Georges Scwizgebel with his Erlking (Switerland), the César-awarded Céline Devaux with Sunday Lunch (France) are only some of the European choices.
The irreverent Phil Mulloy comes back with the 6-minute Endgame, a no-dialogue, weekend story of relaxation which runs wild.
Chinese indie director Lei Lei competes with Books on Books:
Veljko Popović (Dove Sei, Amor Mio?) is one of the 4 Croatian artists who competes with Planemo.
In a society where everyone mindlessly orbits around their daily routines, what happens when a person gets ejected from the system? They might just find themselves rapidly pushed out of the habitable zone (distributed by Bonobo Studio).
Feature competition includes the Oscar-nominated Anomalisa (read our film review), and the eagerly awaited Spanish feature Psychonauts by Pedro Rivero and Alberto Vázquez.
US competes with the documentary (and Sundance winner) Nuts! about the eccentric genius doctor John Romulus Brinkley.
Raul Garcia's Extraordinary Tales on Edgar Allan Poe short stories (took him 9 years to make) competes; two politically-minded features,  the Colombian political thriller Sabogal and Anca Damian's Magic Mountain, and the modernist April and the Extraordinary World by Christian Desmares and Franck Ekinci complete the European feature slate.
Tthe sci-fi Harmony by Michael Arias and Takashi Nakamura, and the cyberpunk tale Empire of Corpses, focusing on Sherlock Holmes and John Watson by Ryotaro Makihara,are the two Japanese feature competition entries.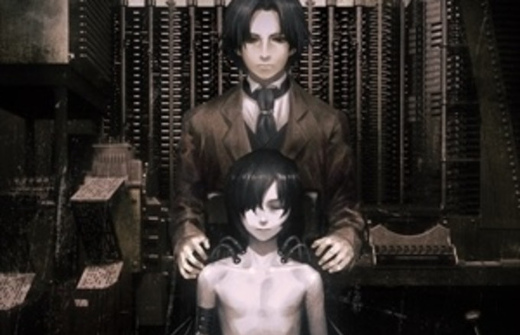 Empire of Corpses
A special programme section will be dedicated to Raoul Servais (1928), a Belgian master of animation, the winner of this year's Animafest Lifetime Achievement Award, which will be presented to him at the official opening ceremony in Zagreb, 6 June 2016.
41 student films have been selected for this year's edition. A detailed festival line-up in 11 sections of the programme will be presented early in April 2016.
 All selected films:

Grand Competition – Short Film
A COAT MADE DARK, Jack O'Shea (Ireland / 2015)
A LONG HOLIDAY, Caroline Nugues-Bourchat (Belgium / 2015)
ALL ROT, Max Hattler (Great Britain, Germany, Hong Kong / 2015)
APPLE & ONION, George Gendi (Great Britain, United States / 2015)
BAMBOO TEMPLE STREET, Baoying Bilgeri (Germany / 2015)
BEFORE LOVE, Igor Kovalyov (Russia / 2016)
BLIND VAYSHA, Theodore Ushev (Canada / 2016)
BOOKS ON BOOKS, Lei Lei (China / 2016)
BROKEN – THE WOMEN'S PRISON AT HOHENECK, Volker Schlecht, Alexander Lahl (Germany / 2016)
CELEBRATION, Nina Bisyarina (Russia / 2016)
COMPOSITION, Mitja Manček (Slovenia / 2015)
DATUM POINT, Ryo Orikasa (Japan / 2015)
DEER FLOWER, Kangmin Kim (South Korea, United States / 2015)
ENDGAME, Phil Mulloy (Great Britain / 2015)
ERLKING, Georges Schwizgebel (Switzerland / 2015)
FOREVER, zhongsu (China / 2015)
GEIST, Alex Sherwood, Ben Harper, Sean Mullen (Ireland / 2015)
GINNY, Jirkuff Susi (Austria / 2015)
IT WOULD PISS ME OFF TO DIE SO YOOOOOUNG..., Filipe Abranches (Portugal / 2016)
LILI BRUSHES HER TEETH, Siri Melchior (Denmark, Great Britain / 2015)
LOCUS, Anita Kwiatkowska-Naqvi (Poland / 2016)
MAMIE, Janice Nadeau (France, Canada / 2016)
MONKEY, Jie Shen (China / 2015)
MOVING ELEMENTS, Marko Tadić (Croatia / 2016)
OF SLAVES AND ROBOTS, Miloš Tomić (Serbia / 2015)
ONE HELL OF A PLAN, Alain Gagnol, Jean-Loup Felicioli (France, Belgium / 2015)
ONLY LOVERS LEAVE TO DIE, Vladimir Kanic (Canada / 2015)
PERIPHERIA, David Coquard Dassault (France / 2015)
PETER'S FOREST, Martina Meštrović (Croatia / 2016)
PLANEMO, Veljko Popović (Croatia / 2015)
RED OF THE YEW TREE, Marie-Hélène Turcotte (Canada / 2016)
RHIZOME, Boris Labbé (France / 2015)
SUGAR LUMP, Ryo Okawara (Japan / 2015)
SUNDAY LUNCH, Celine Devaux (France / 2015)
TANGO, Pedro Giongo, Francisco Gusso (Brazil / 2016)
TANZONK, Sasha Svirsky (Russia, Hungary / 2015)
THE FIVE MINUTE MUSEUM, Paul Bush (Great Britain, Switzerland / 2015)
THE LINGERIE SHOW, Laura Harrison (United States / 2015)
THE POEM, Xi Chen, Xu An (China / 2016)
THE TIGER OF 142B, Henry Zhuang, Harry Zhuang (Singapore / 2015)
UNCANNY VALLEY, Paul Wenninger (Austria, France / 2015)
UNHAPPY HAPPY, Peter Millard (Great Britain / 2015)
VERY LONELY COCK, Leonid Shmelkov (Russia / 2015)
WALL DUST, Haiyang Wang (China / 2016)
WAVES '98, Ely Dagher (Lebanon / 2015)
WINTER LOVE, Isabel Herguera (Spain, Italy / 2015)
***

Grand Competition – Feature Film
PSICONAUTAS, LOS NIÑOS OLVIDADOS (PSICHONAUTS, THE FORGOTTEN CHILDREN), Pedro Rivero, Alberto Vázquez, Spain, 2015
MAGIC MOUNTAIN, Anca Damian, Romania, 2015
AVRIL ET LE MONDE TRUQUÉ (APRIL AND THE EXTRAORDINARY WORLD), Christian Desmares, Franck Ekinci, France, 2015
ANOMALISA, Charlie Kauffman, Duke Johnson, USA, 2015
NUTS!, Penny Lane, USA, 2015
EXTRAORDINARY TALES, Raul Garcia, Luxembourg, Belgium, Spain, 2015
SABOGAL, Juan José Lozano, Sergio Mejía, Colombia 2015
HARMONY, Michael Arias, Takashi Nakamura, Japan 2015
SHISHA NO TEIKOKU (EMPIRE OF CORPSES), Ryotaro Makihara, Japan, 2015
The 26th World Festival of Animated Film – Animafest Zagreb takes place in Zagreb, 6-11 June.
Read More About: