Animest 2023: Romanian Competition (GoCritic! Review)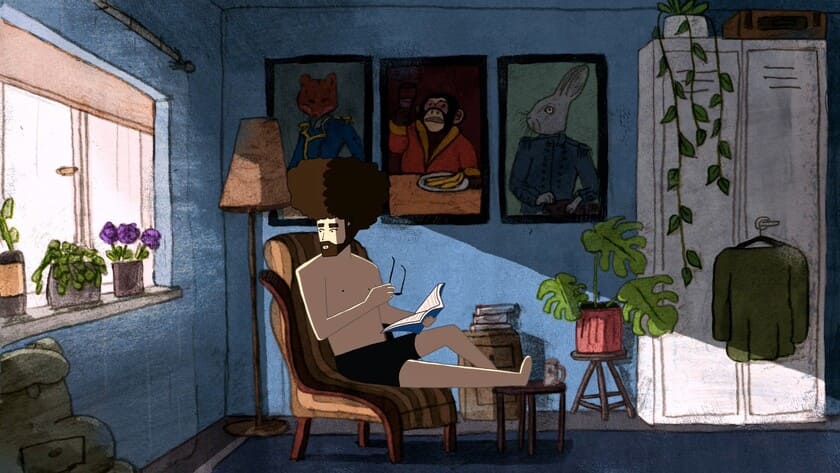 Celebrating its 18th edition in Bucharest between 6 to 15 October, Animest International Animation Film Festival has, as the organizers put it, officially come of age.
With a goal to support and promote the local animation industry, Animest has held a Romanian Competition section since 2007. This was my first time attending Animest and, while I found the festival as a whole much bigger and better than I expected – with over 400 films screening and a record number of guests in attendance – I felt the national competition was a bit underwhelming.
Although the section boasted a few standouts, it did not prove to be greater than the sum of its parts. While the looks of the fifteen short films varied greatly, the techniques, unfortunately, did not. The batch leaned heavily towards 2D digital animation, with only one stop-motion and two 3D-animated films.
Several of the fifteen films dealt with anxiety and phobia, but those that tackled mental as well as physical pain and trauma proved more noteworthy. Matei Salomia's frame-by-frame animation 'Visit', one of the three entries made by students of the National University of Theatre and Film 'I.L. Caragiale' (UNATC), utilizes a black-and-beige newspaper-comic style to explore the survivor's guilt of a World War I veteran. Its atmosphere benefits from a rich use of symbolism, such as a broken clock that indicates the man's feeling of being stuck in (war)time and a looming shadow that haunts him.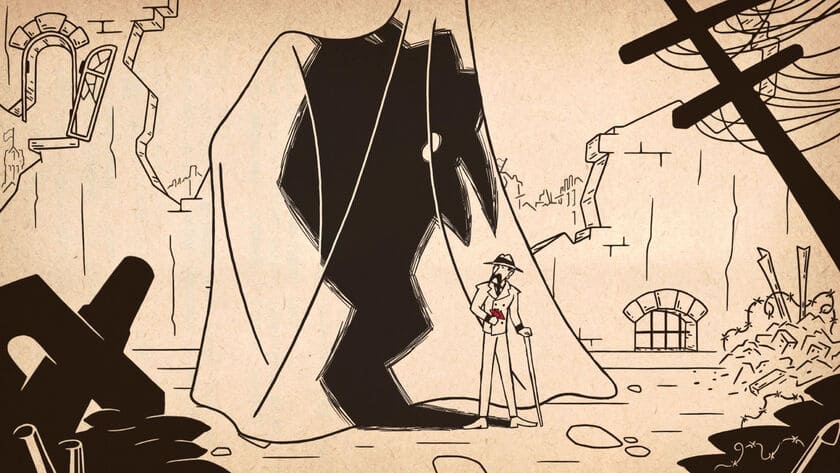 'Visit' by Matei Salomia
'Zidane Roulette' by Emy Mirel Ivașcă (pictured at the top) tells the story of a young man who lives quite a relaxed and routine life until he notices the absence of a boy who practices football outside his apartment every day in a Zidane jersey. Showcasing familiar Bucharest locales, the film is arguably the most "site-specific" one in the competition and it also makes wonderfully motivated use of music that is in keeping with the story's shifting tones.
These two films stood out with rounded-off stories, as opposed to a simple glimpse into their common subject matter of going through and recovering from traumatic events. Having traveled on the festival circuit since January, 'Zidane Roulette' won its first award at Animest as the Best Romanian Film.
The relationship between human beings and nature emerged as another major theme. Tudor Om's 'The Boy and the Crow' was the only one among the fifteen to also compete in the International Competition at Animest. In a windy open field with a single scarecrow, there stands a boy with a scratch on his face and a crow with blood on its beak. The film's just about three minutes long, but every second is bustling with kinetic activity, from waving grass and a billowing shirt to rapid camera movement that follows a flying stone, heightened by motion blur.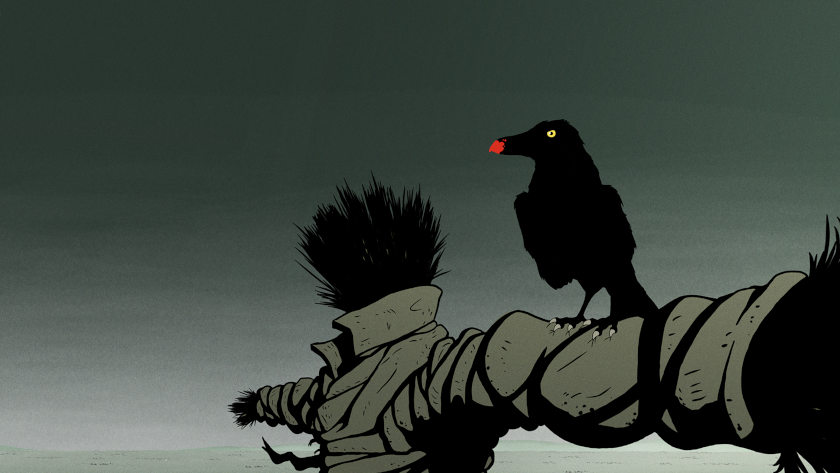 'The Boy and the Crow' by Tudor Om
A much darker, gleefully grim tale is told in four chapters by Vasile Alboiu in 'Together, Body & Soul'. One of the only two 3D animations in the competition, this was also the most professional, big-budget production, made with support from the Romanian National Film Centre (CNC), among others. In this horror story of love and revenge, young Madelene is practically sold off by her mother into marriage with a decrepit, lustful doctor. When he discovers that his new bride and young protégé are infatuated with each other, he moves out of their way so that they can be together – but not before introducing a macabre twist. With its use of photorealistic elements and changes in perspective, the film possesses a Tim Burton-esque stop-motion look.
'Devices' and 'The Life and Miracles of Saint Nicodemus of Tismana' were two films with strong social commentary in the selection. The former is a Romanian-French co-production by Doru Mărgărit and the only documentary in the section. With three questions, the filmmaker probes people's awareness of how mobile phones are made, used, and discarded, highlighting the need for recycling. The film impressively combines stop-motion techniques and 2D digital animation. As the interview audio plays in the background, a phone moves from the shape of one head to another in stop motion. As the movement speeds up, the dialogues overlap and the phone and the multitude of heads get damaged by friction until they are reduced to nothing but pieces. The wonderful three-minute work, which was awarded a Special Mention, is reminiscent of the first segment of Czech animation master Jan Švankmajer's 'Dimensions of Dialogue'.
Meanwhile, the film about the well-known 14th-century Orthodox monk by Liviu Bărbulescu targets more of a socio-political issue. Its eight-minute story starts off with knee-slapping visual and verbal jokes, particularly for Romanian-speaking audiences, about miracles reportedly performed by St. Nicodemus. The narration in Romanian quickly takes a sobering turn, however, as it sheds light on the church's 500-year history of slave ownership. The film's movement recalls early cut-up animation style while also replicating the colorful look of 18th and 19th-century Romanian religious tempera-on-glass paintings.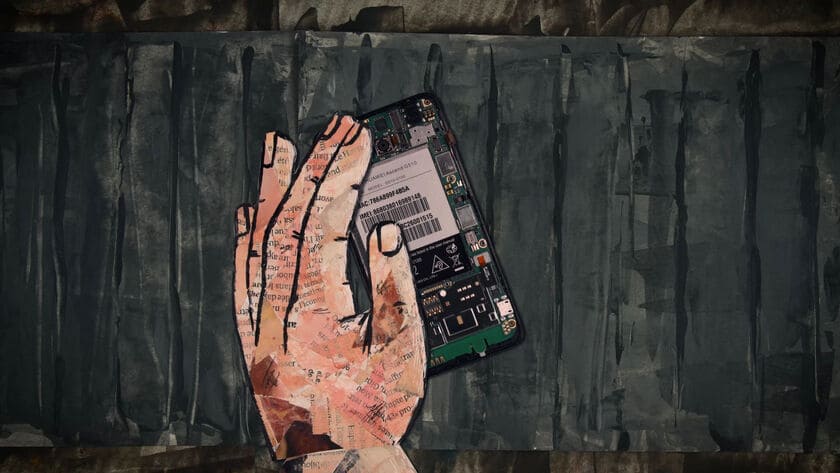 'Devices' by Doru Mărgărit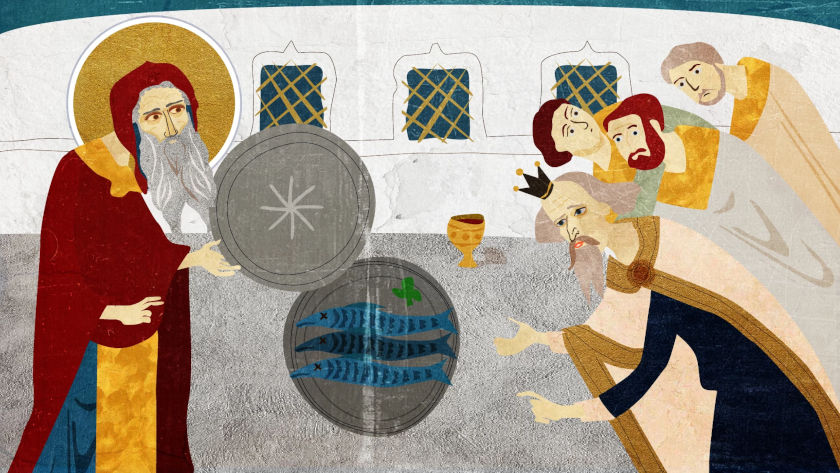 'The Life and Miracles of Saint Nicodemus of Tismana' by Liviu Bărbulescu
The most experimental entry in the program was 'The Ruler' by Alex Halka, who had another work in a similar vein, Familiar Feeling, in last year's Romanian Competition. The film starts by displaying an automaton-like creature consisting of lines, similar to a 3D model, that then morphs into a spaceship. The narrator is a child with a rather robotic voice whose violent imagination, which seems to stem from a memory of having their fingers slapped with a ruler, that we hear out loud in Romanian. The fluidity of the animation, with its ever-changing shapes and versatile movement in space, makes one wonder if the film could also work as a 360-degree virtual reality piece.
Overall, this year's Romanian Competition proved somewhat tame, especially in comparison with last year's offerings, according to regular festival goers of Animest. When compared with this year's wonderful kaleidoscope of International Competition, I felt that the national section could benefit from more joyfully senseless, narratively incisive, and technically innovative works. Nevertheless, this year's standout titles in terms of form, story, or both have left me eagerly anticipating next year's edition, which will celebrate its own 18th birthday. And as the festival organizers said half-jokingly at this year's award ceremony, as a grown-up, "you can do a lot of things, but you also have responsibilities."
Contributed by: Amarsanaa Battulga
About Amarsanaa Battulga:
Amarsanaa Battulga is a Mongolian film critic, programmer, and PhD student at Nanjing University, China. He's an alumnus of the 2023 Berlinale Talent Press and the 2022 Far East Film Festival Campus and worked as the associate editor of ChinaNauts, an online magazine on contemporary China. He has served on the selection committees of the 2023 Cambridge Film Festival and the 2024 True/False Fest. His bylines include Die Welt, photogénie, Talking Shorts, and more.
(Central Image: 'Zidane Roulette' by Emy Mirel Ivașcă)
SIGN UP: Want to read more free articles like this? Sign up for Our Newsletter